Chef Joel & Jenn: Chicken Enchiladas
We're back with another installment of Chef Joel & Jenn where we partake in another recipe to try and add to our rotation. This week we decided to try and make one of Jenn's favorite Mexican dishes, enchiladas. Normally Jenn goes with cheese enchiladas but today she made an exception to that rule and decided to try the chicken enchiladas (from AddaPinch.com).
The recipe itself was pretty simple. First things first, we took six chicken shoulders, put them with a bottle of Trader Joes enchilada sauce into the crock pot and let that sit on low for eight hours. Once we hit the eight hour mark we shredded the chicken added a can chiles and some chopped onion and let it marinate for another half hour.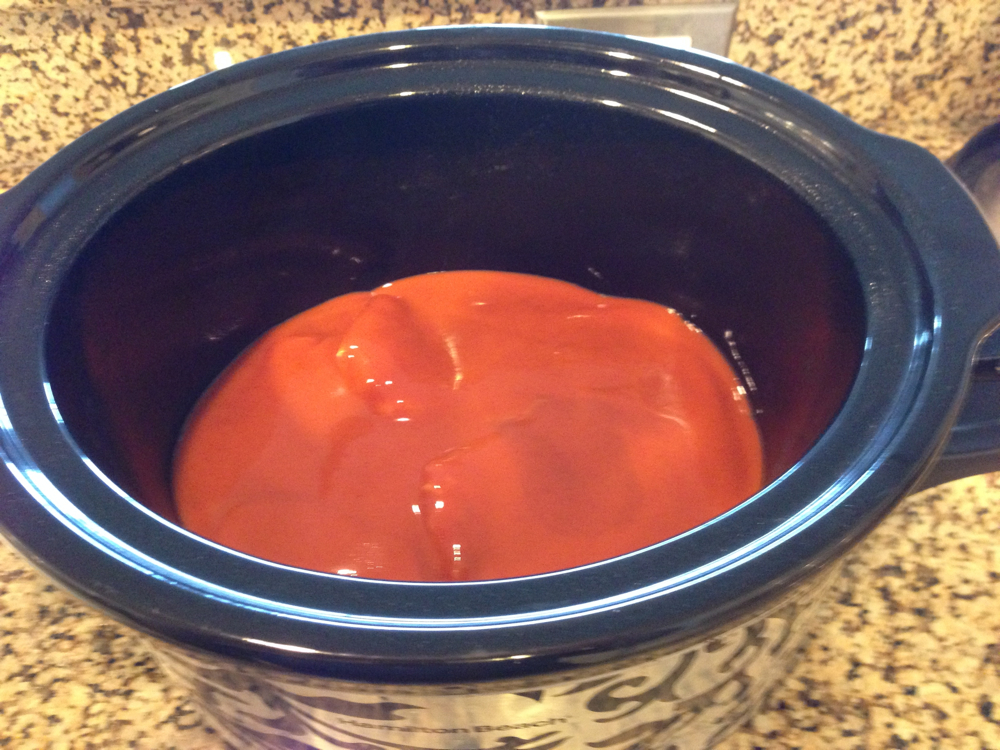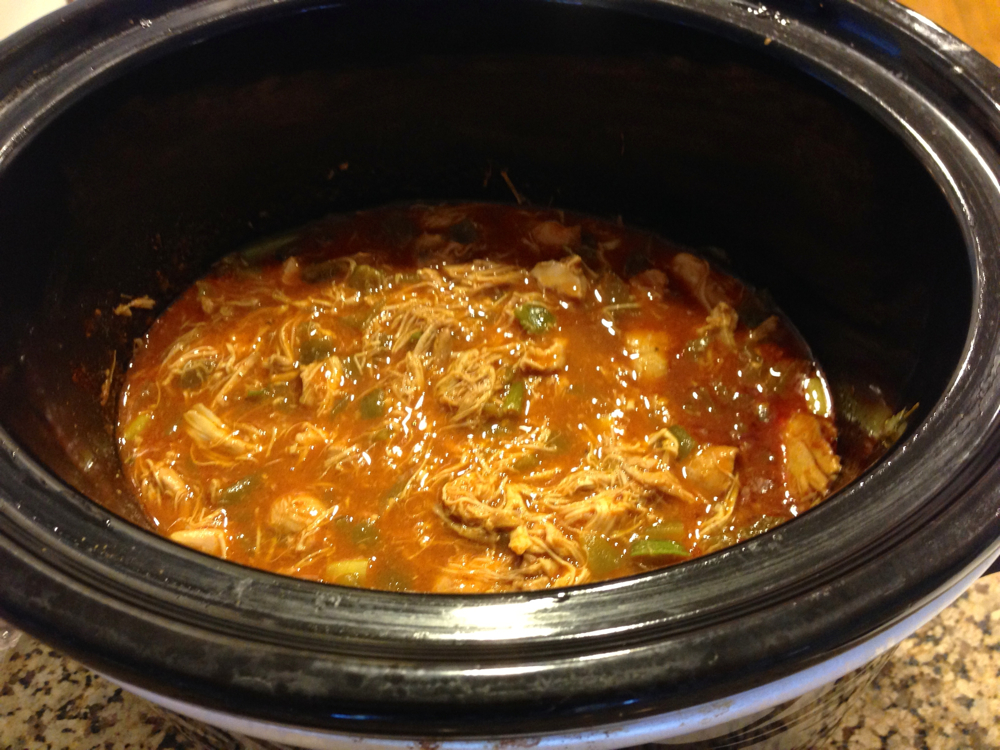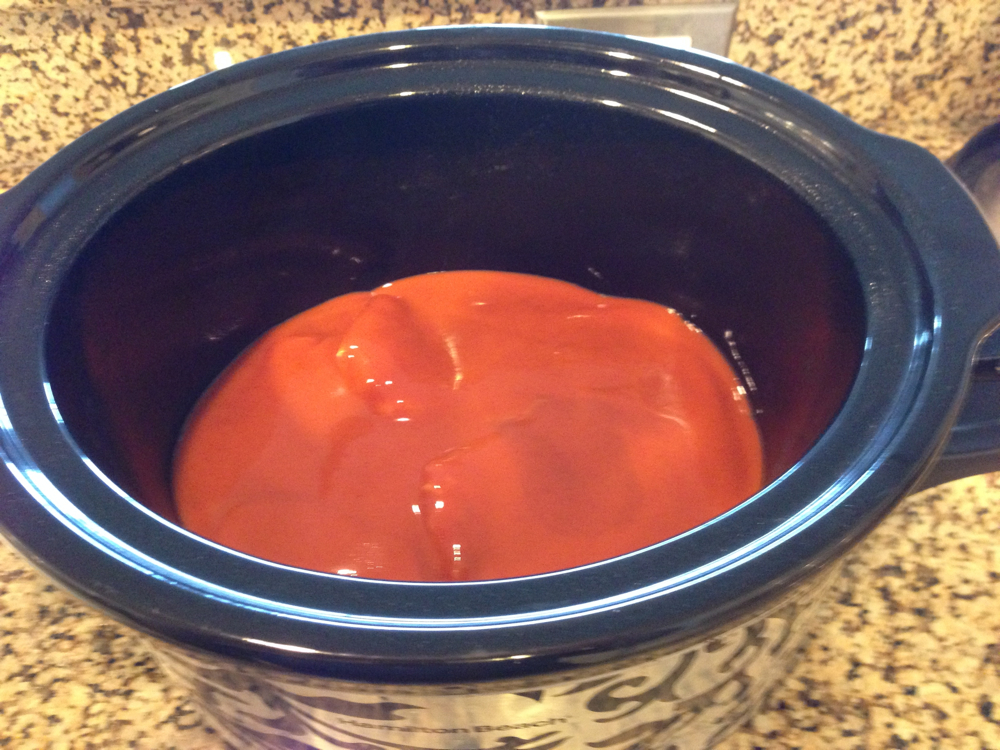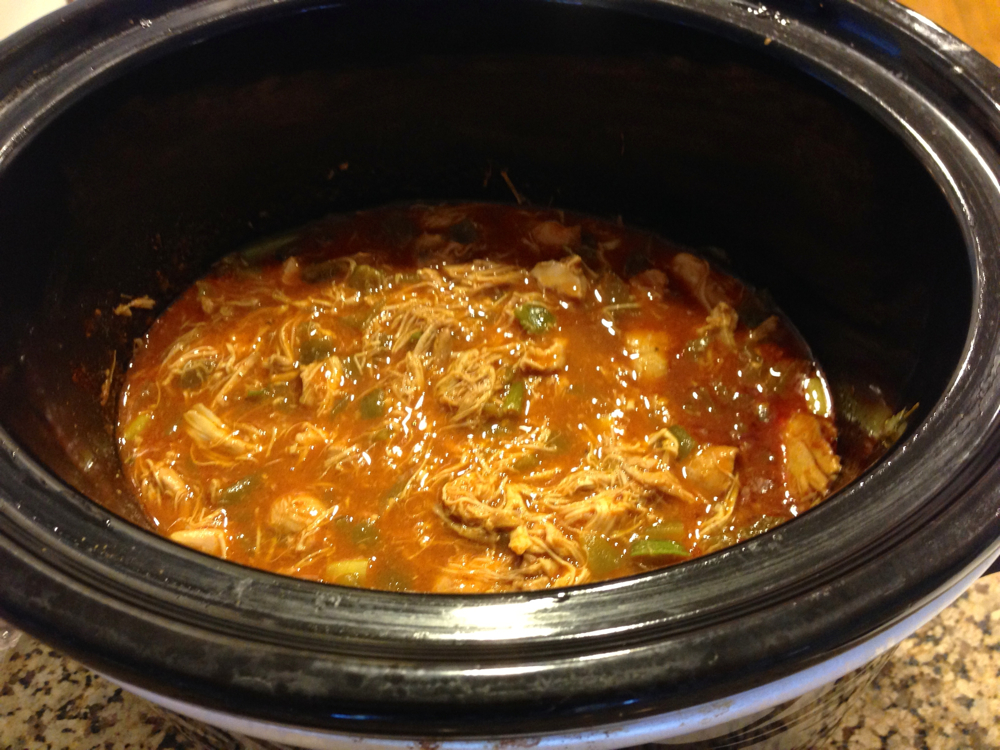 Once everything was done in the slow cooker, we put the chicken in the middle of the tortillas, added some monterey cheese, rolled them up and placed them in a baking dish. We poured another bottle of enchilada sauce over the tortillas and added another layer of cheese. We let it cook for close to a half hour and dug in. It turned out fantastic. The chicken was incredibly tender and juicy and the chiles gave a nice kick. Although not the best recipe we've made, it was another successful outing.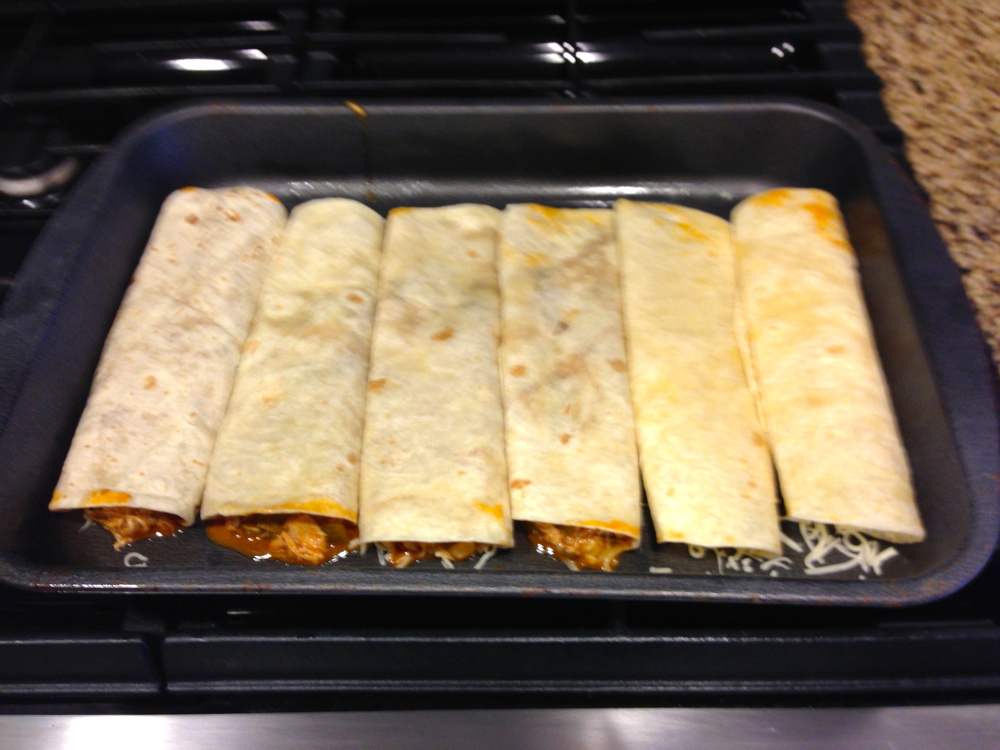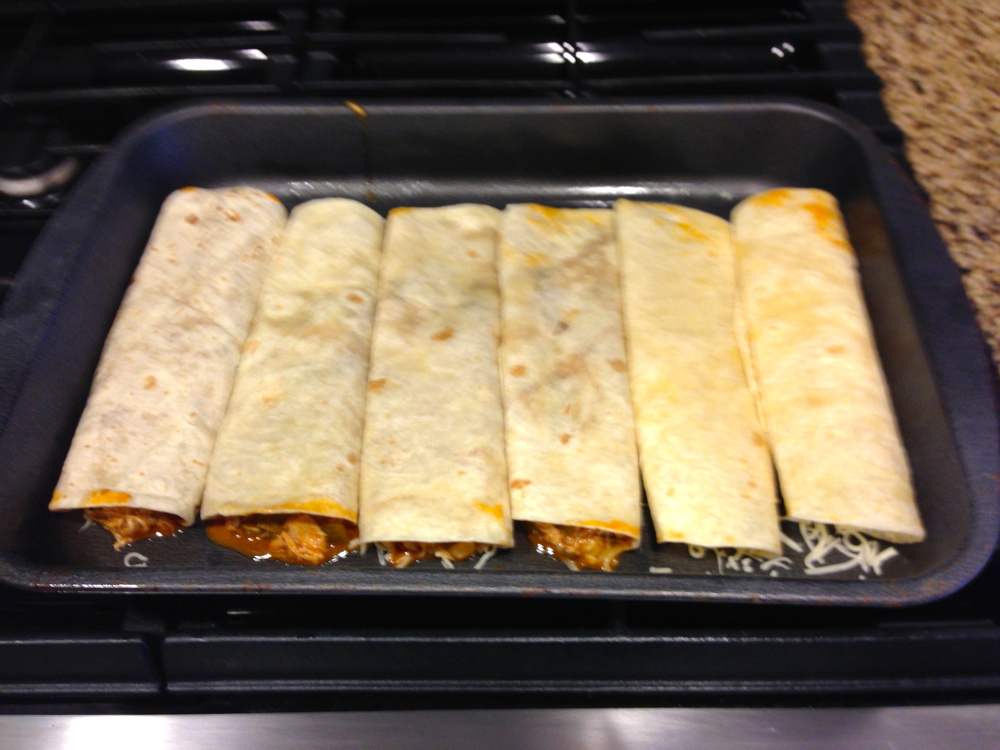 Oh and while at Trader Joes we picked up an incredible new dessert that Jenn's co-workers recommended. Little mini ice cream cones. They are to die for!
INGREDIENTS
6-8 boneless, skinless chicken thighs (or breasts, if preferred)
1 (10-ounce) can enchilada sauce + 1 (14-ounce) can enchilada sauce
1 (8-ounce) can green chilis
½ medium onion, diced
8 (10-inch) flour tortillas
12 ounces Monterrey Jack cheese, grated
2 green onions, chopped
DIRECTIONS
Spray slow cooker insert with non-stick cooking spray. Add chicken to slow cooker insert and pour 1 can of enchilada sauce over the chicken. Cook on High setting for 4 hours or low setting for 8 hours. Shred chicken with a fork in the enchilada sauce. Drain green chilis and add to the chicken along with the diced onion. Mix well to combine.
Preheat oven to 350 degrees.
Spray a 9x13 baking dish with non-stick cooking spray.
Spoon chicken mixture into the center of each flour tortilla. Top with about ½ cup grated cheese and fold two ends of tortilla over the filled center. Place the tortilla seam side down into the baking dish. Repeat until all tortillas have been filled.
Pour second can of enchilada sauce over the assembled tortillas. Top with grated cheese. Place in oven and bake for about 20 minutes, until cheese has melted thoroughly and has become bubbly.
Garnish with green onions or cilantro, if desired.