2018 A Year In Review - The Big Move
Each year when I sit down to write my year-in-review it is as much about looking back as it about looking ahead. Of any year I've written one of these years-in-review, 2018 is a year that I want to make sure I capture, because it was a time of incredible travel, major milestones, small simple moments and tremendous life altering change. And so without further ado I give you our 2018 year in review.
2018 is a year that started out much as 2017 ended. Jenn was kicking butt at ViaSat and I was continuing on my new project at SCE. Early on in the year were the 2018 Golden Globes, in which Oprah gave one of the most inspiring speeches I can remember from any awards show. I'll never forget after almost a decade in Newport Beach (and nearby) we finally went to Rothschild's off of PCH and had their "famous garlic bread", a meal that Jenn and I still joke about to this day. And of course I'll never forget Roger Federer winning his second straight Australian Open at the ripe age of 36, bringing his career total to 20.
One of the highlights of my year was the amazing Valentines day gift that Jenn got me this year. Most years we don't buy anything, but for some reason Jenn went above and beyond and booked us an incredible weekend in Los Angeles. We started off the weekend driving down and having lunch at Komodo and then going to Los Angeles Museum of Modern Art (LACMA). That evening we went to dinner at Michael Voltagio (of Top Chef fame) restaurant ink.well which was phenomenal. It was a beautiful weekend and one that I'll never forget.
March rolled in and we booked a crazy three almost four week trip to Egypt, Israel, Madrid, Marrakech, Milan and Lisbon. We later abbreviated that trip (cancelling Egypt and Israel), but we will get to that later. We made the annual trip to Riverside for our Passover celebration which has turned into more of a wine soiree then a full blown sedar. It was another great evening; they seem to get more fun each year.
It was at this point in the year, late March early April that we had this lingering, potential life changing decision hanging in the balance. Jenn was approached about a job in New York City and it was something that we had to spend a great deal of time considering. Over our ten year marriage and over fifteen years together we've talked about moving out of California for most if not all of it. Our day dreams have always been about Europe and New York City. When the opportunity came up we at first were both assuming that one way or another it wouldn't work out. Either the job wouldn't be a right fit, the benefits wouldn't line up, or the pay and time frame wouldn't work out with our current situation. But as the process went further along it became more and more of a reality. She quickly moved from phone interview to video interviews to the point where she got an e-mail asking her for her availability to fly out to New York for an in-person interview.
Once the in-person interview happened we both knew that there was a much bigger potential that this was going to happen. It wasn't easy. We've made a ton of decisions as a couple in our years together, but I can't think of one that was as difficult and as scary to make as this one. We both dreamed about living in the big city and getting a change of scenery, but I'll admit when it became real and not just a date night conversation, the reality became overwhelming; especially for me. We came very close to not going through with it. Or more specifically we almost let my fear of change stop us from this opportunity. Many weeks later after Jenn nailed her in-person interview and was later offered the job, and had negotiated everything she had wanted, it was down to us.
And eventually after a ton of prayer, a lot long nights, we both agreed that we had nothing stopping us from moving to the big apple. I'll never forget how scared we both were as Jenn signed on the dotted line that she'd be joining a firm in New York on July 1st. I can say that although I wasn't always 100% on-board with the move there was no part of me that wasn't bursting with pride for Jenn. She's worked so hard throughout her career and this was just another example of why that hard work continues to pay dividends.
While all of this was going on, our lives continued as normal. We had a great weekend outing with my siblings to the Dana Point wine festival, our second year in a row. We love that event. Great wine, great food, and a setting that rivals almost anywhere in the world. Having a little wine while we had all of these decisions in the back of our minds swirling didn't hurt.
After we made the singular decision of moving to New York, we had a lot of things to think about. The first and most immediate was where to live. In mid-May we flew out to New York without telling anyone and spent three straight days going to over two dozen apartment complexes in Manhattan and Brooklyn. Having no agent, and no real source to find apartments, we did all of our research online and all things considered we found some great spots. We navigated ourselves around the city like we already lived there. It wasn't until a day and a half into the trip that we saw a couple of places that we really liked. A couple of hours before we headed back to Newark to fly home we filled out an application for a 14-month lease for an apartment in the Upper West Side. We flew back knowing where we'd live and all that was left was finding me a job.
When Jenn finished her video interview, I decided to start applying to jobs in case Jenn did end up getting a job. We spent most of our nights and even some of our weekends applying to jobs. Our schedule in May was crazy. We arrived back from New York on the evening of Monday, May 21st and on the 22nd I had a video interview with Citi, and on the 23rd we flew from LAX to Geneva, Switzerland to being our French Open trip. It was all such a whirlwind. We landed in Geneva and we had an incredible time walking around the beautiful city and enjoying great Swiss food (including some divine fondue). After a few nights in Geneva we boarded a train to Paris and met up with all of my siblings and Ryan for four days in what I still consider to be the best city in the world.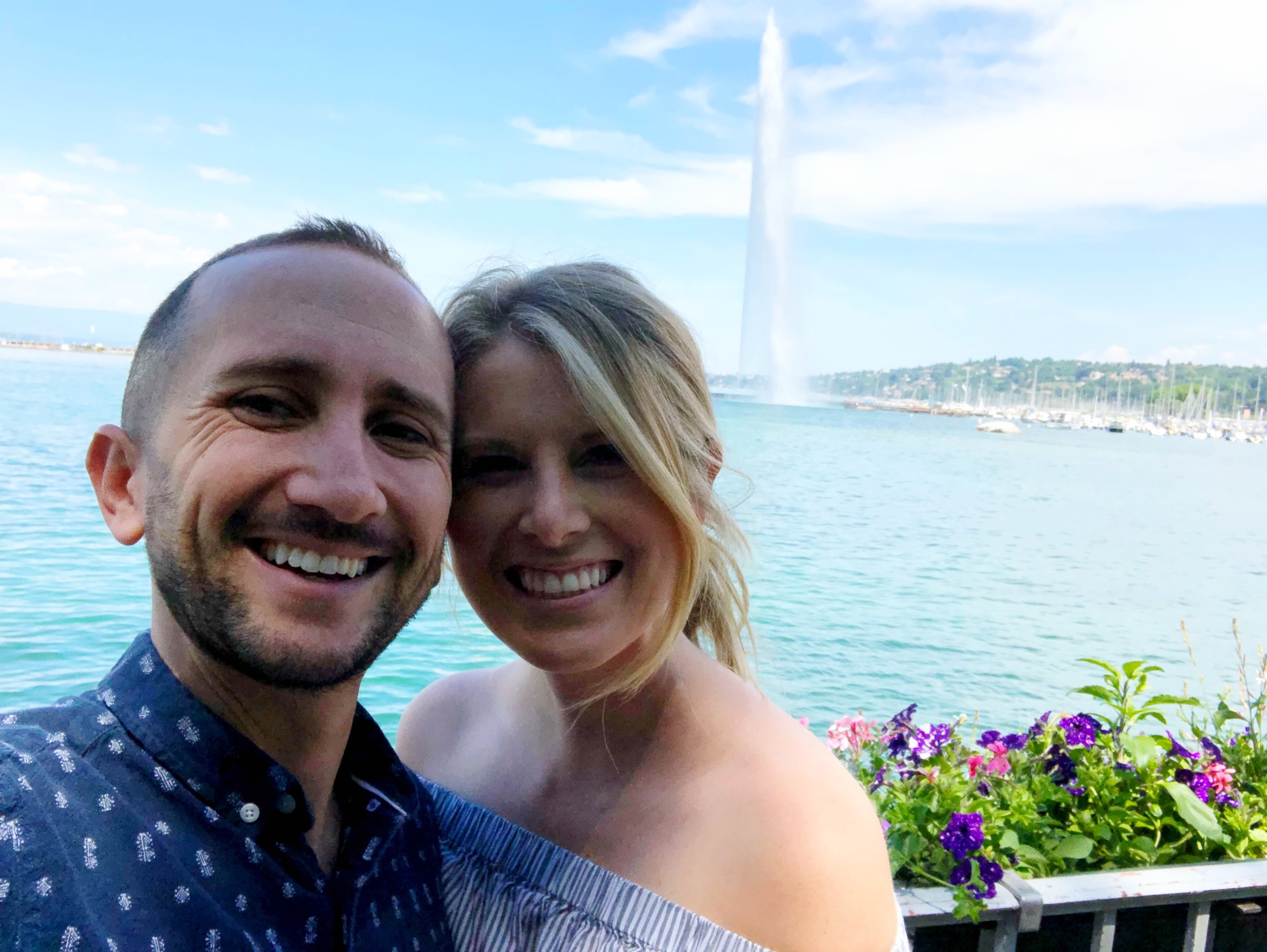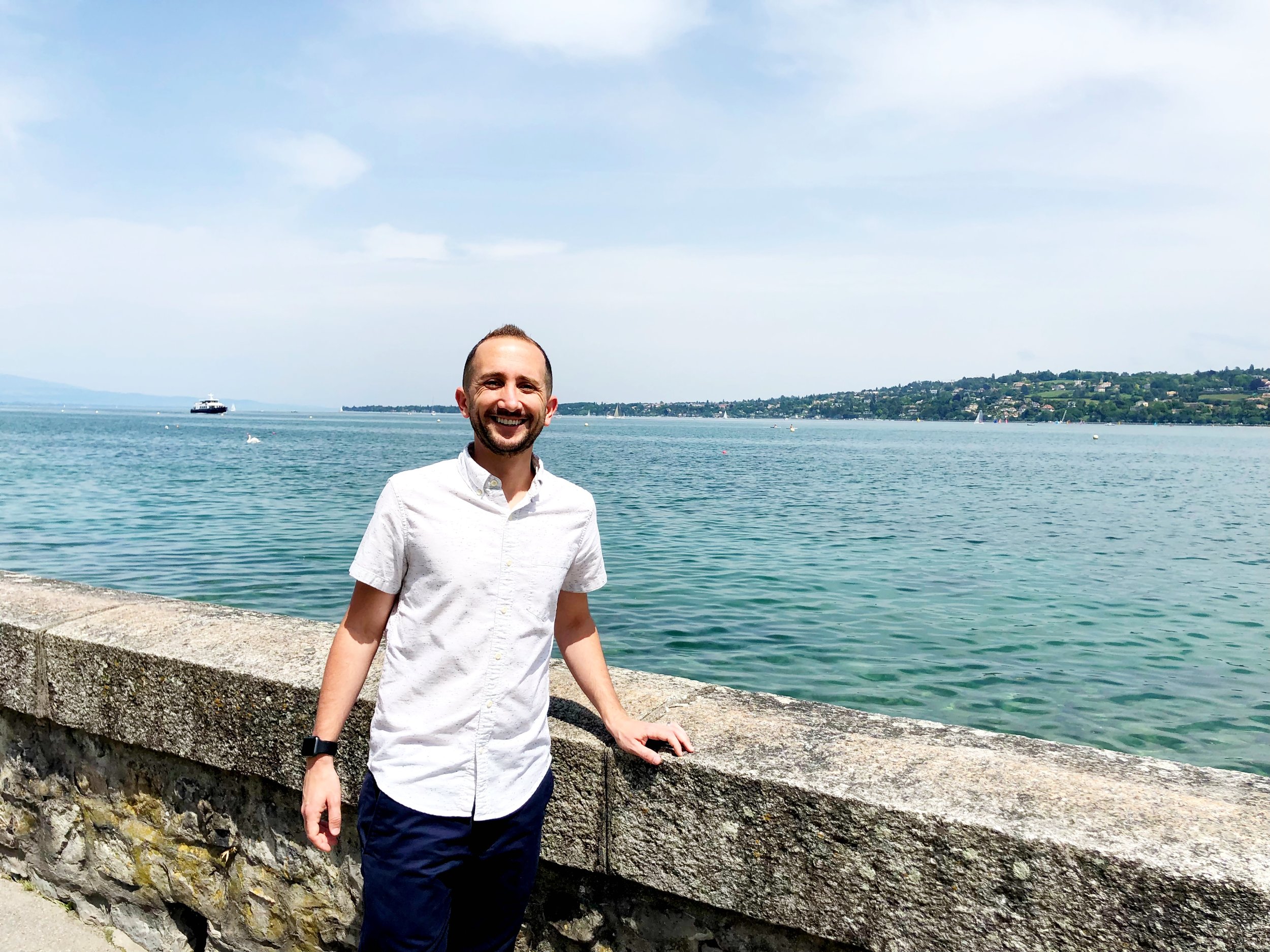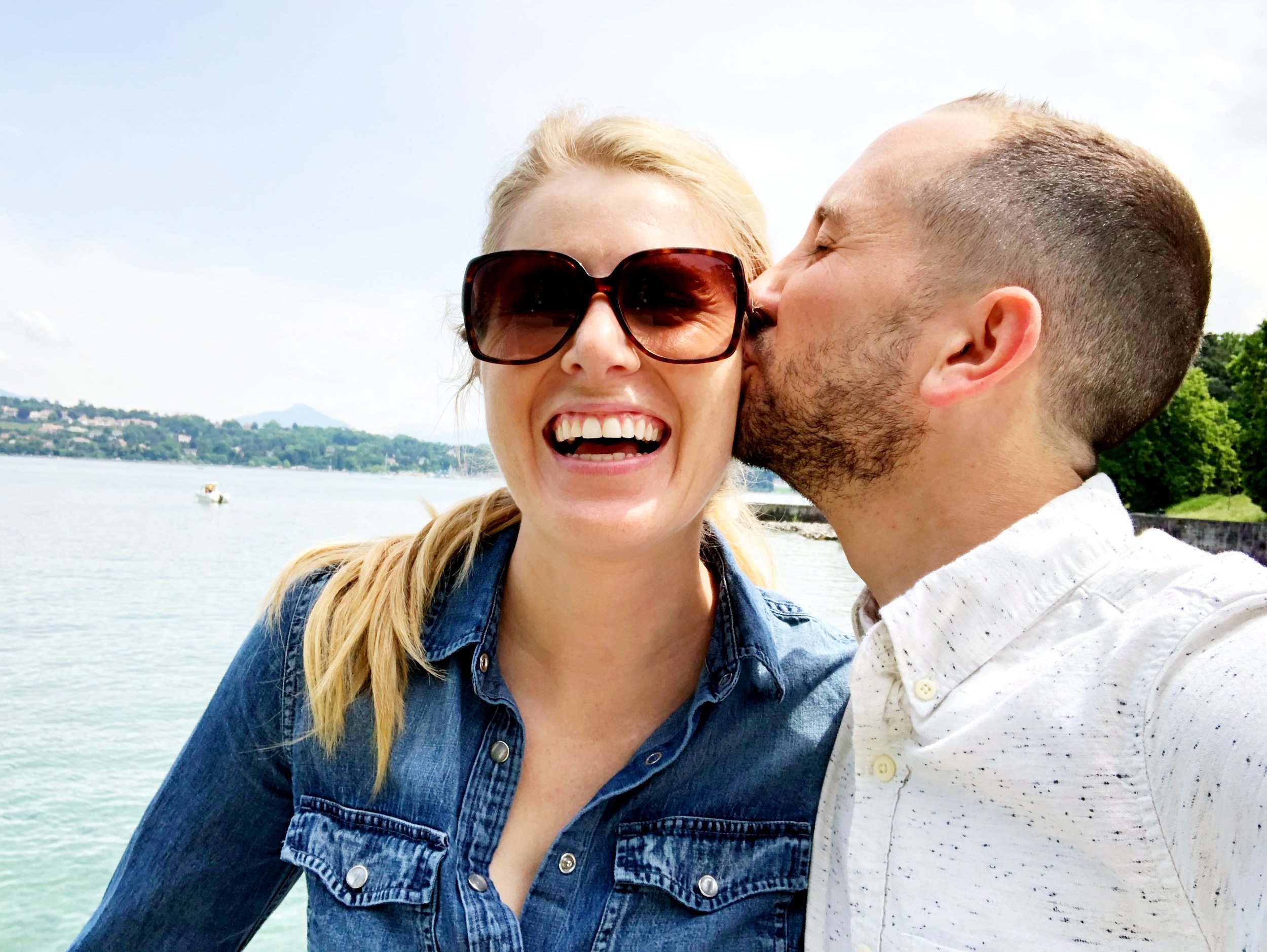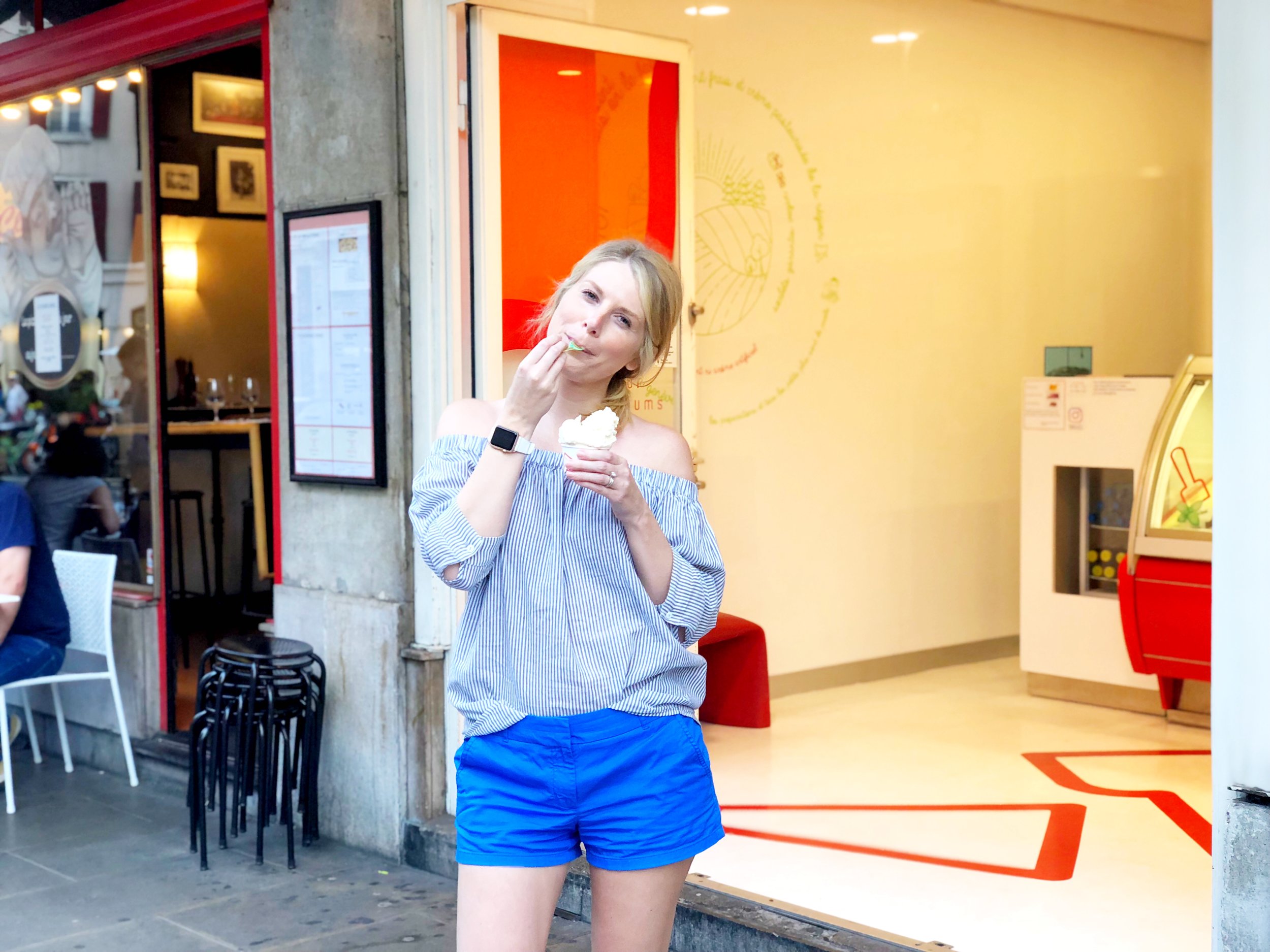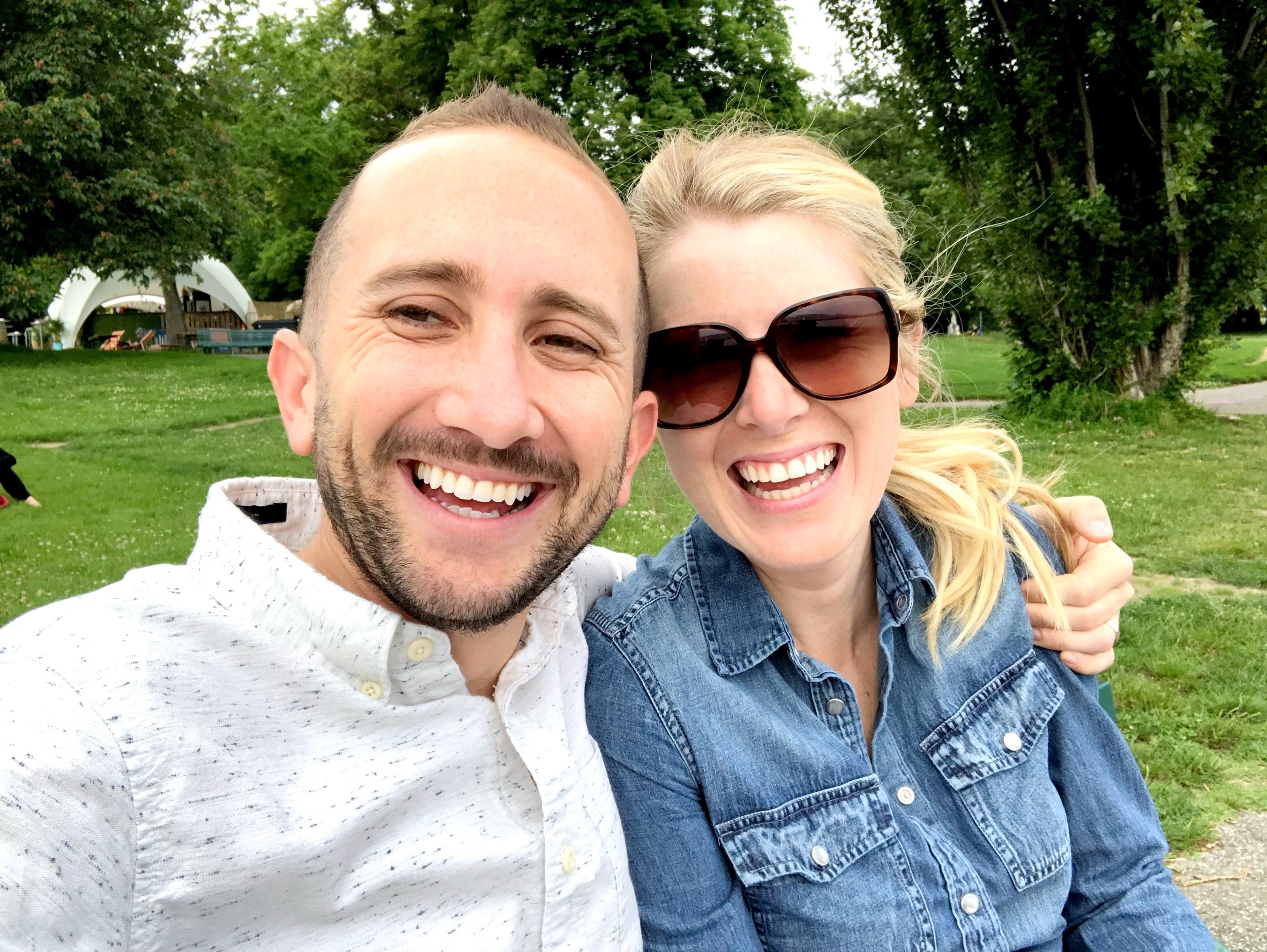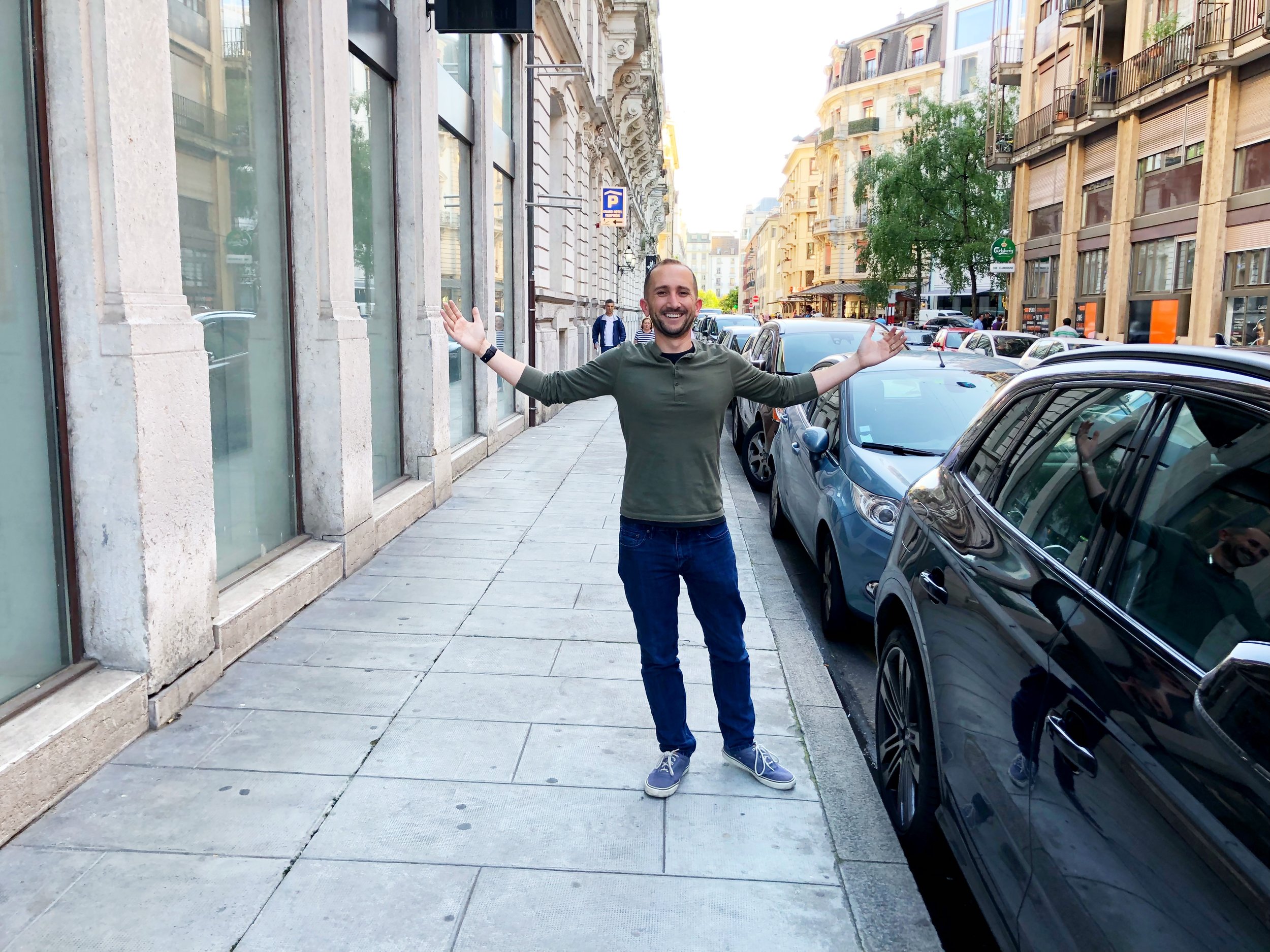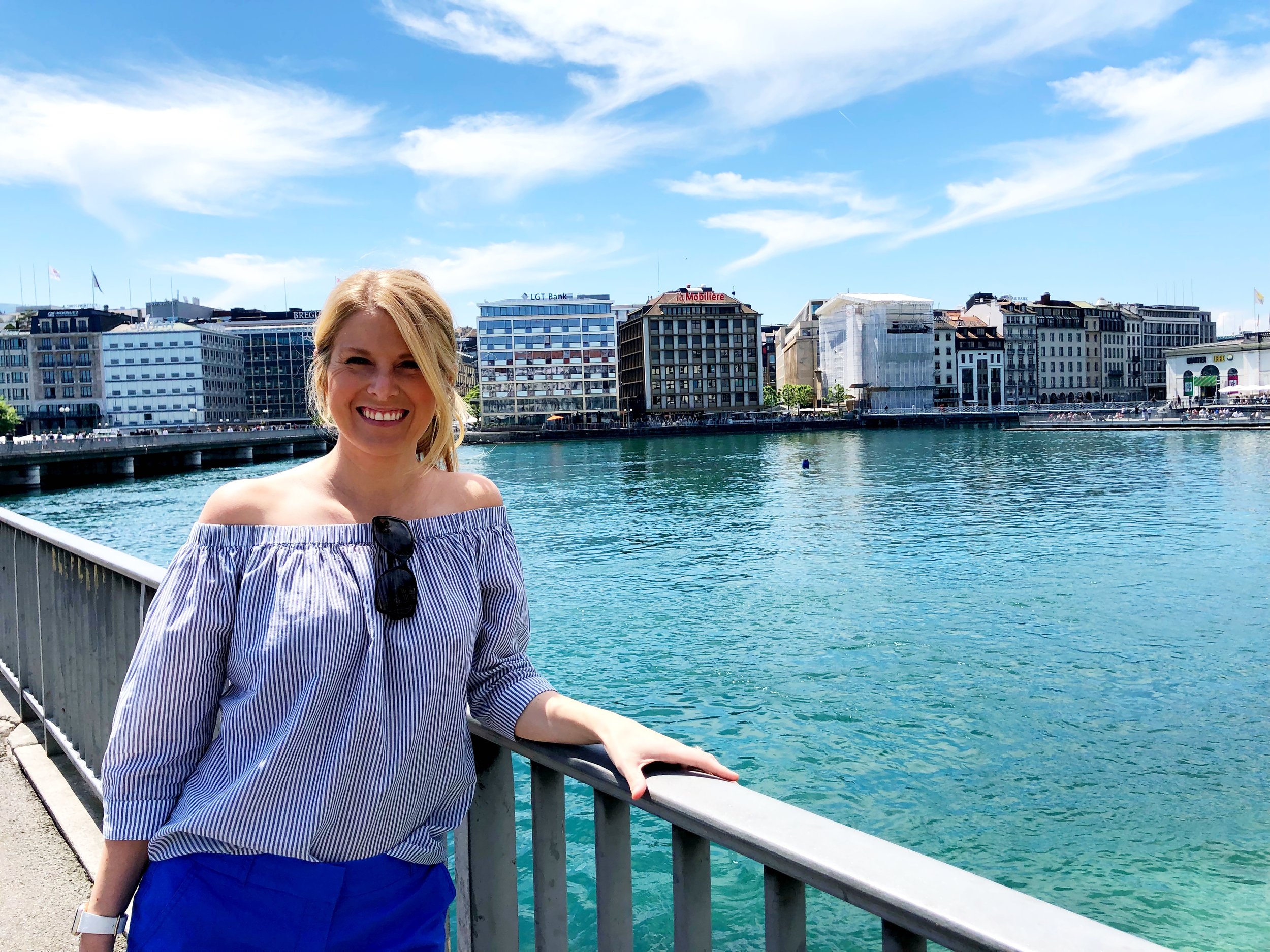 Before my siblings arrived, Jenn and I spent two straight days crossing off one of my personal bucket list items of going to Rolland Garros for the French Open. We were fortunate enough to have pretty good weather and to get to see some of the best players on tour including Djokovic, Nadal and Serena Williams. I'll also never forget our dinner at Saturne a Michelin Star restaurant that blew us away with its tasting menu.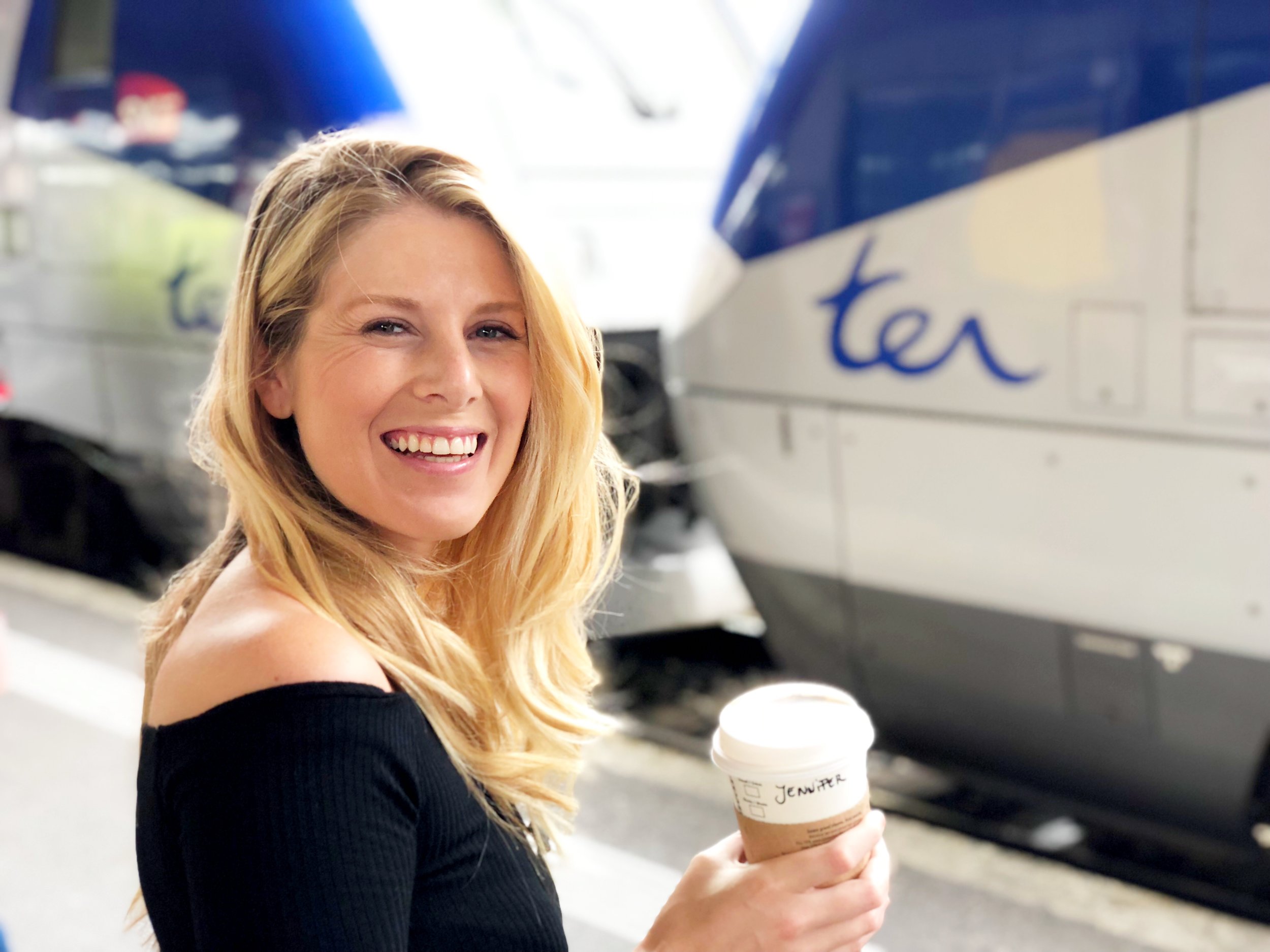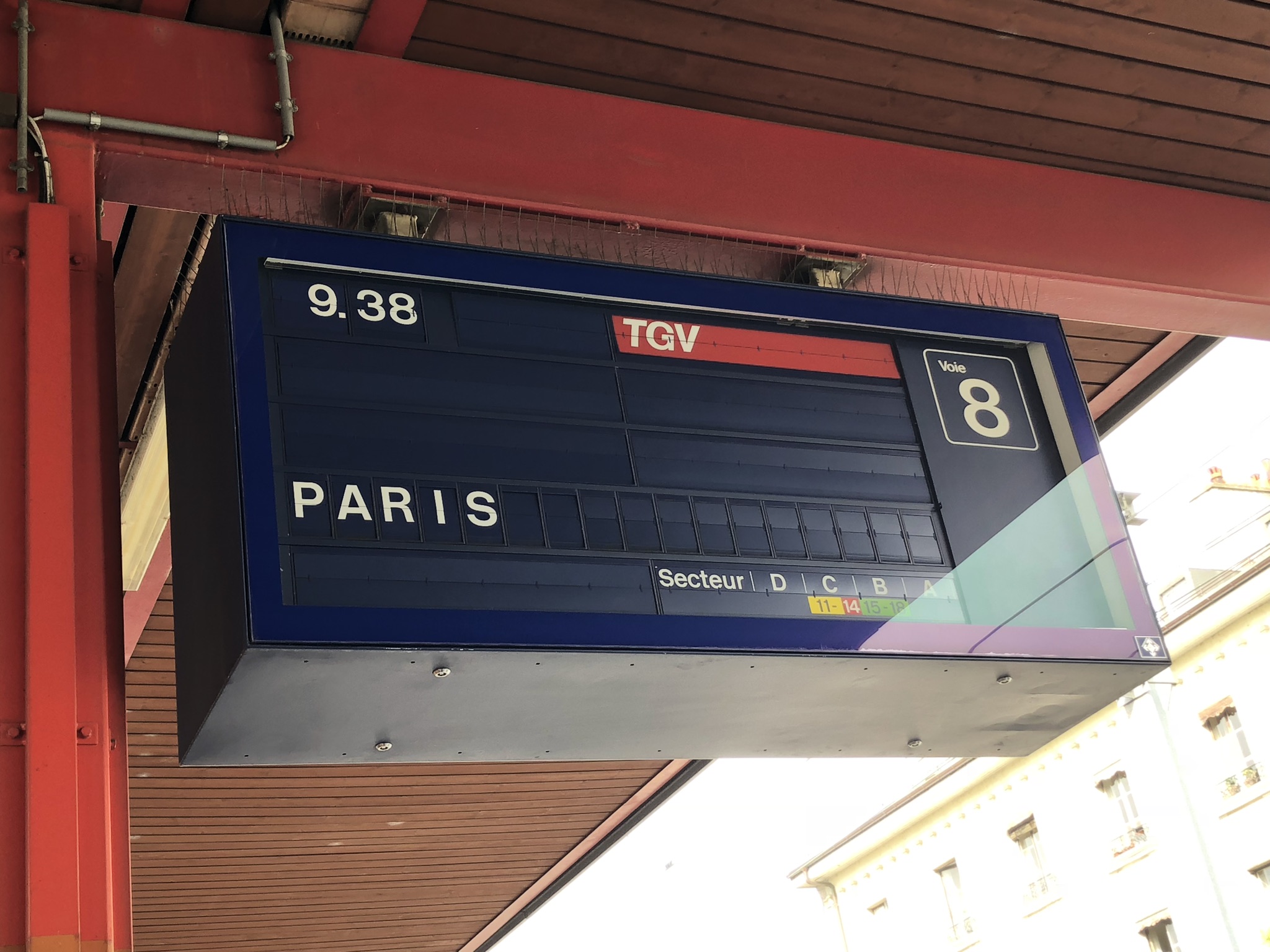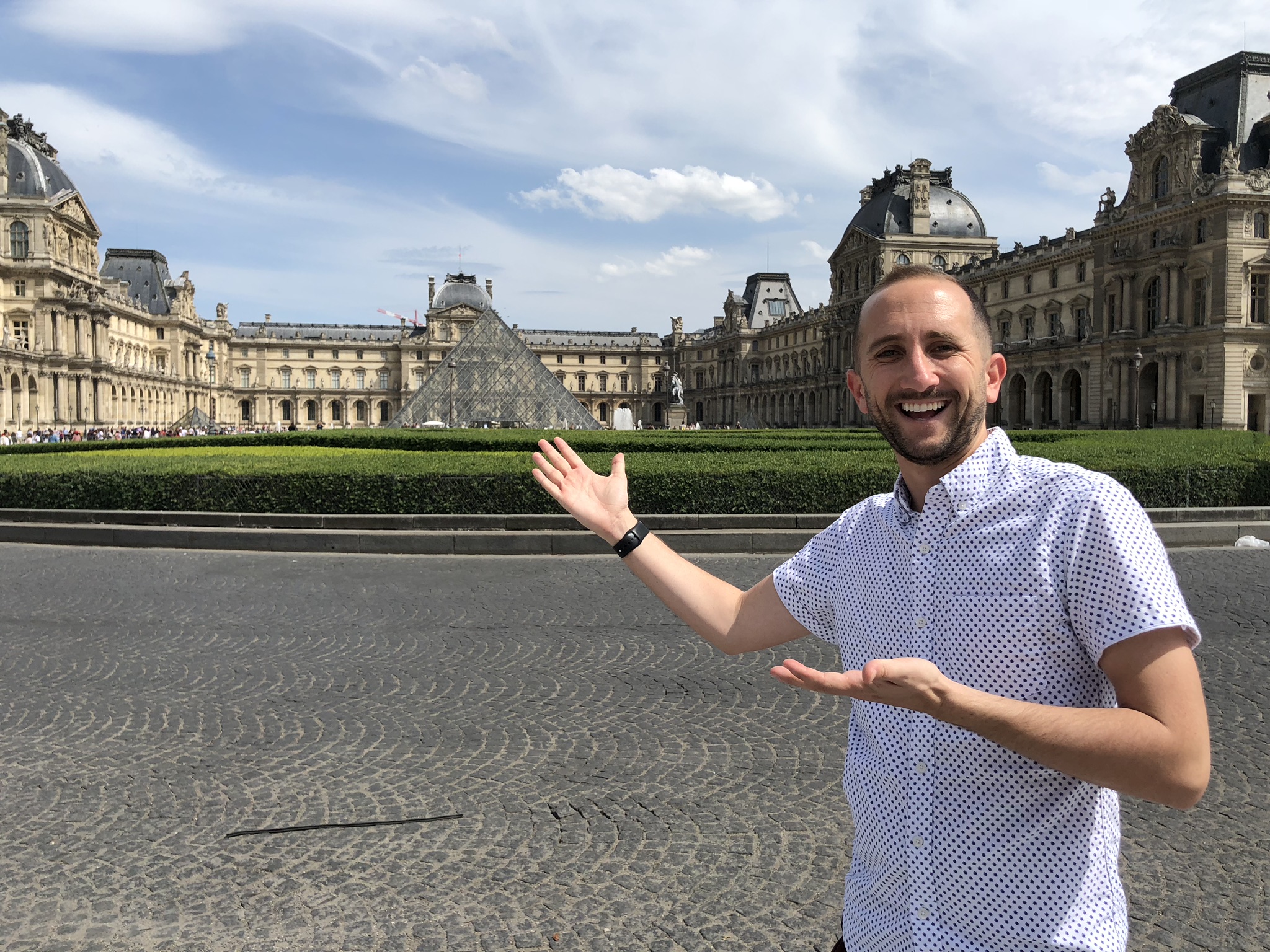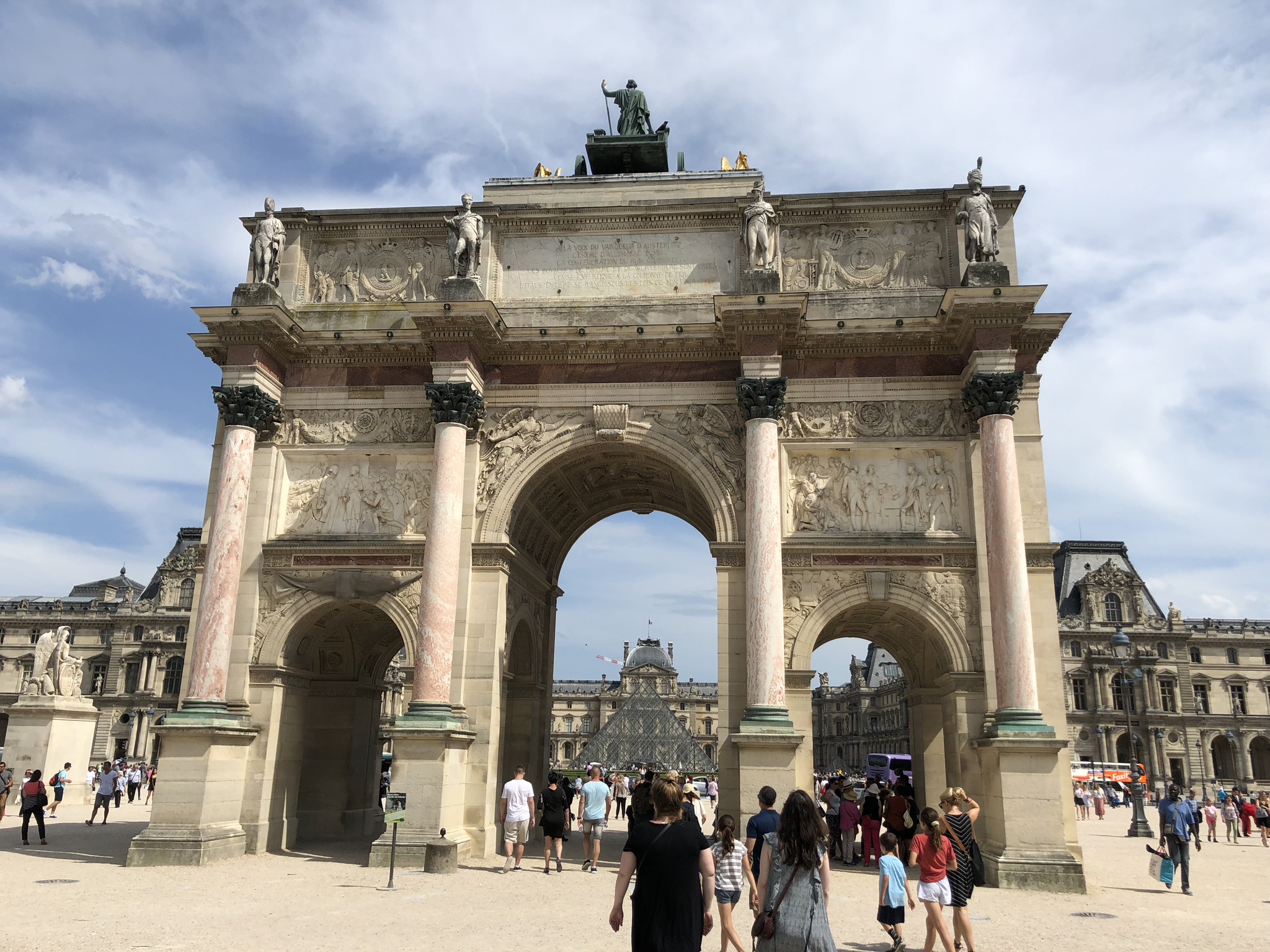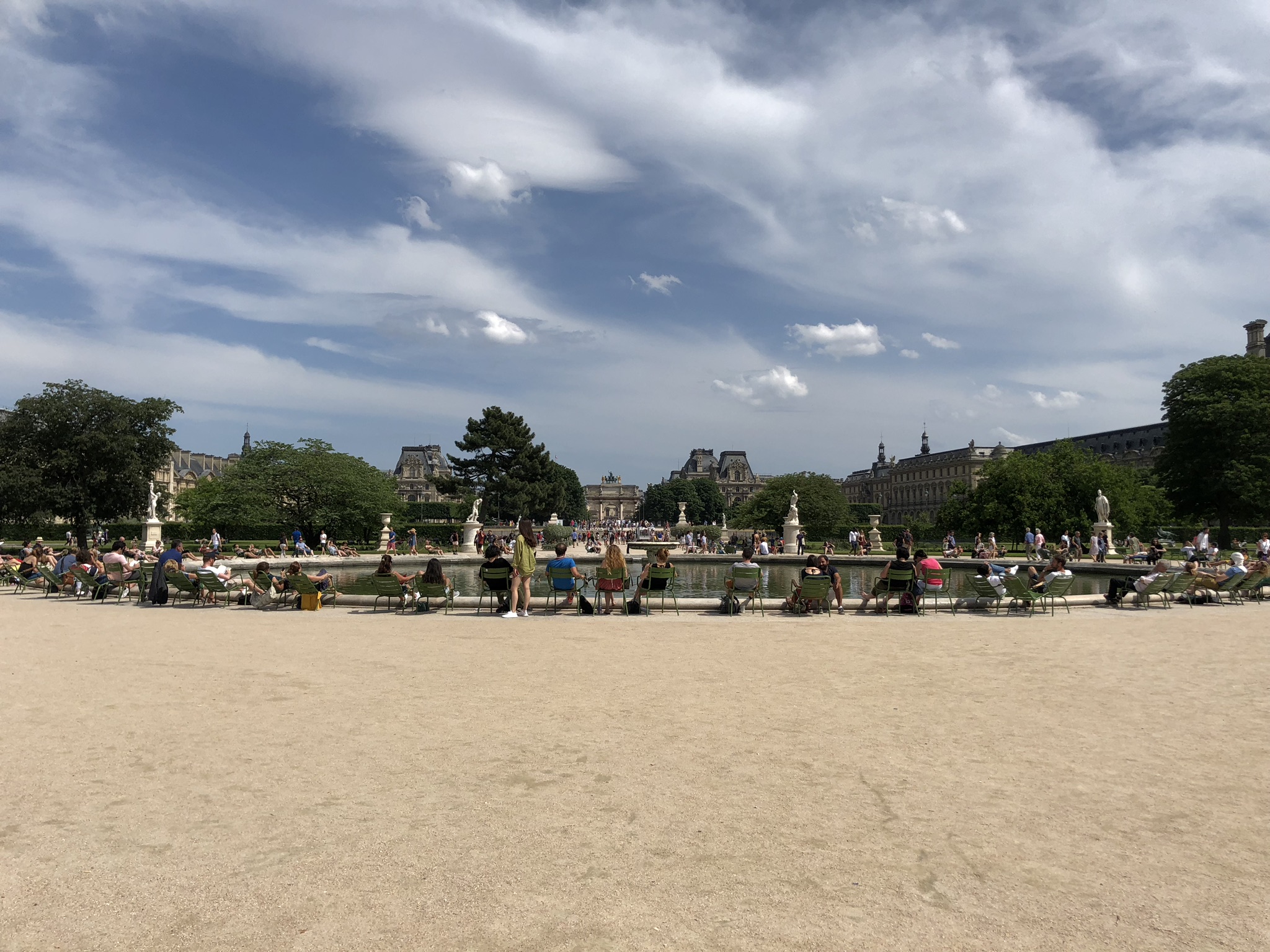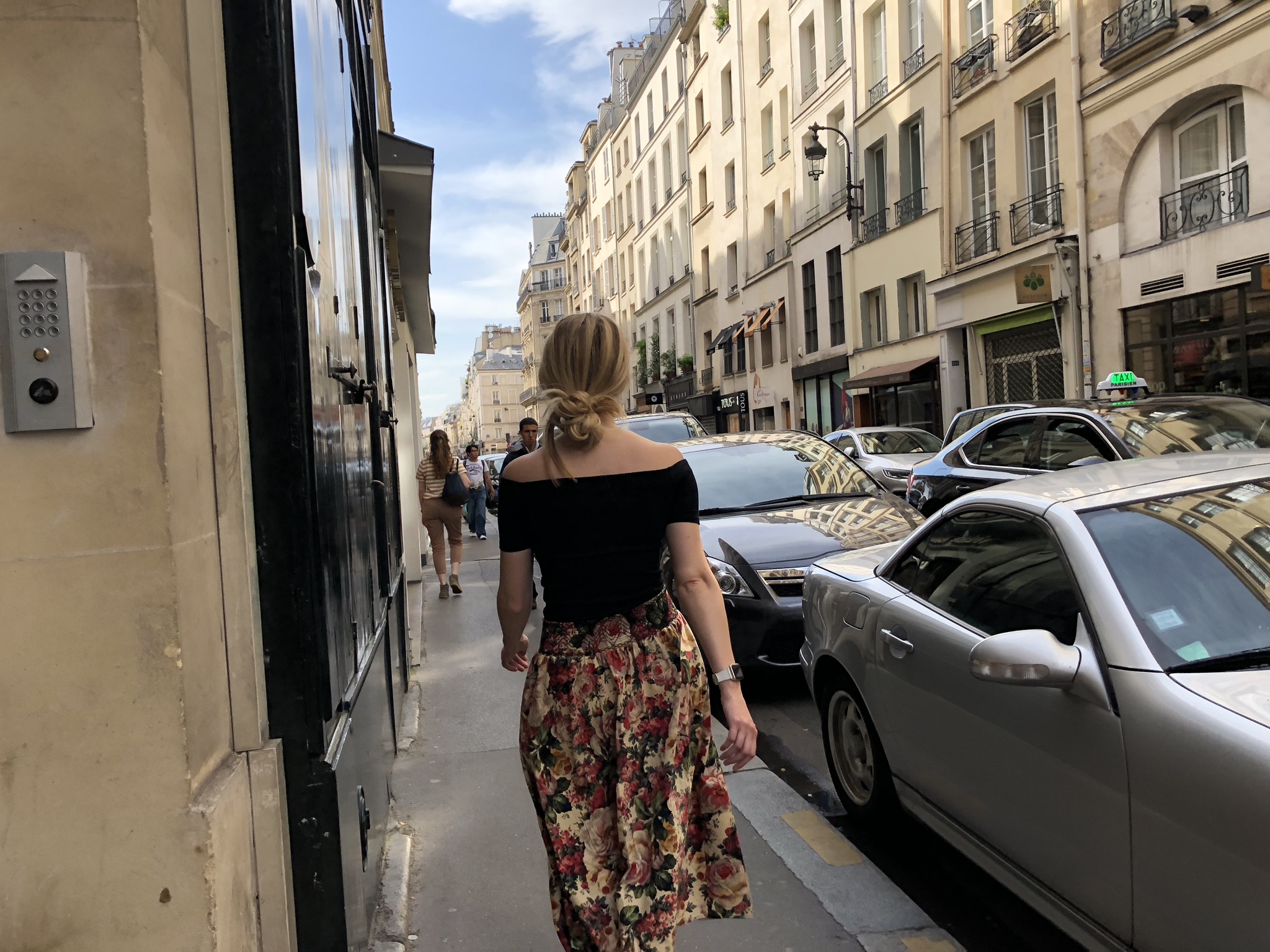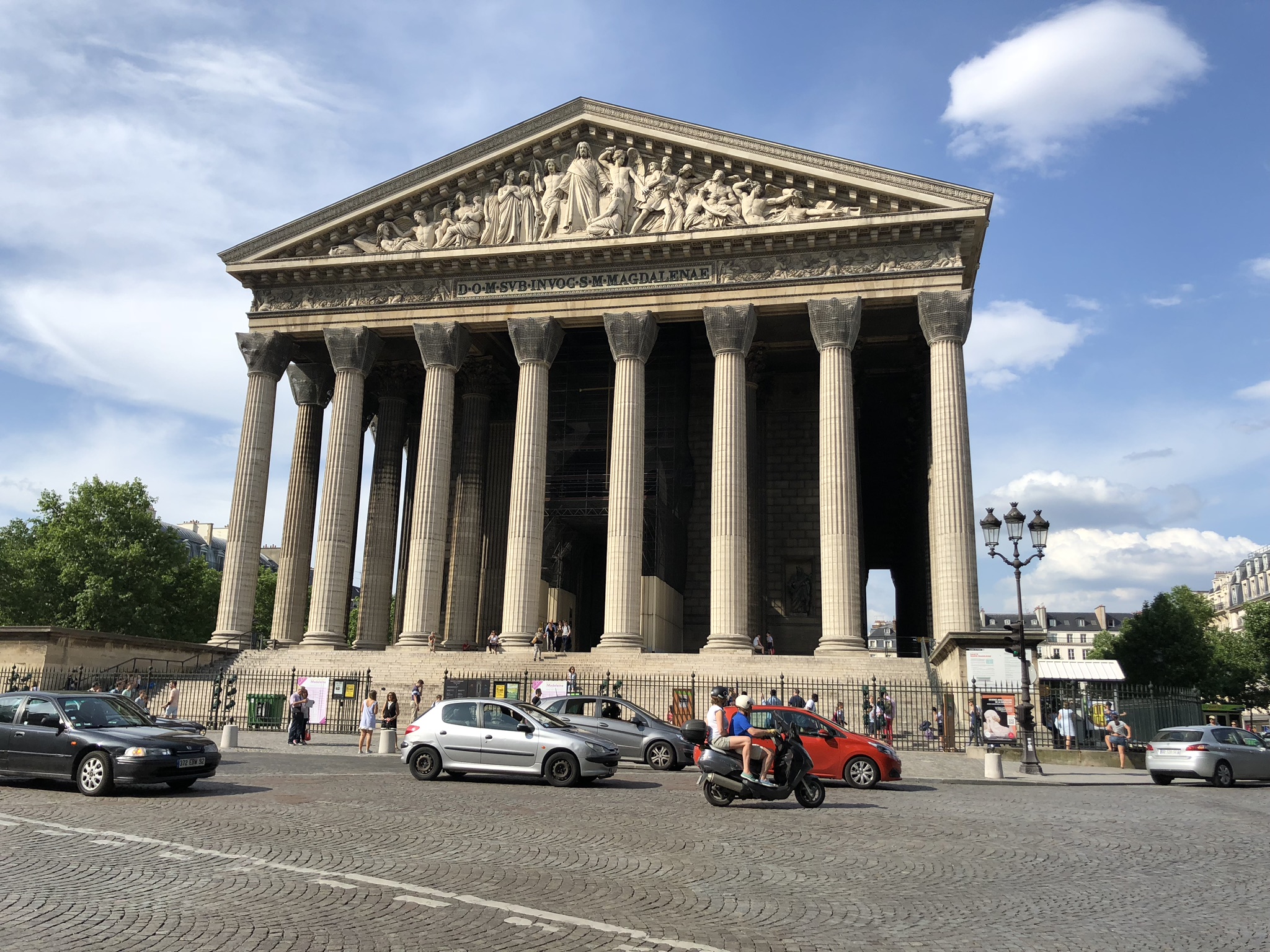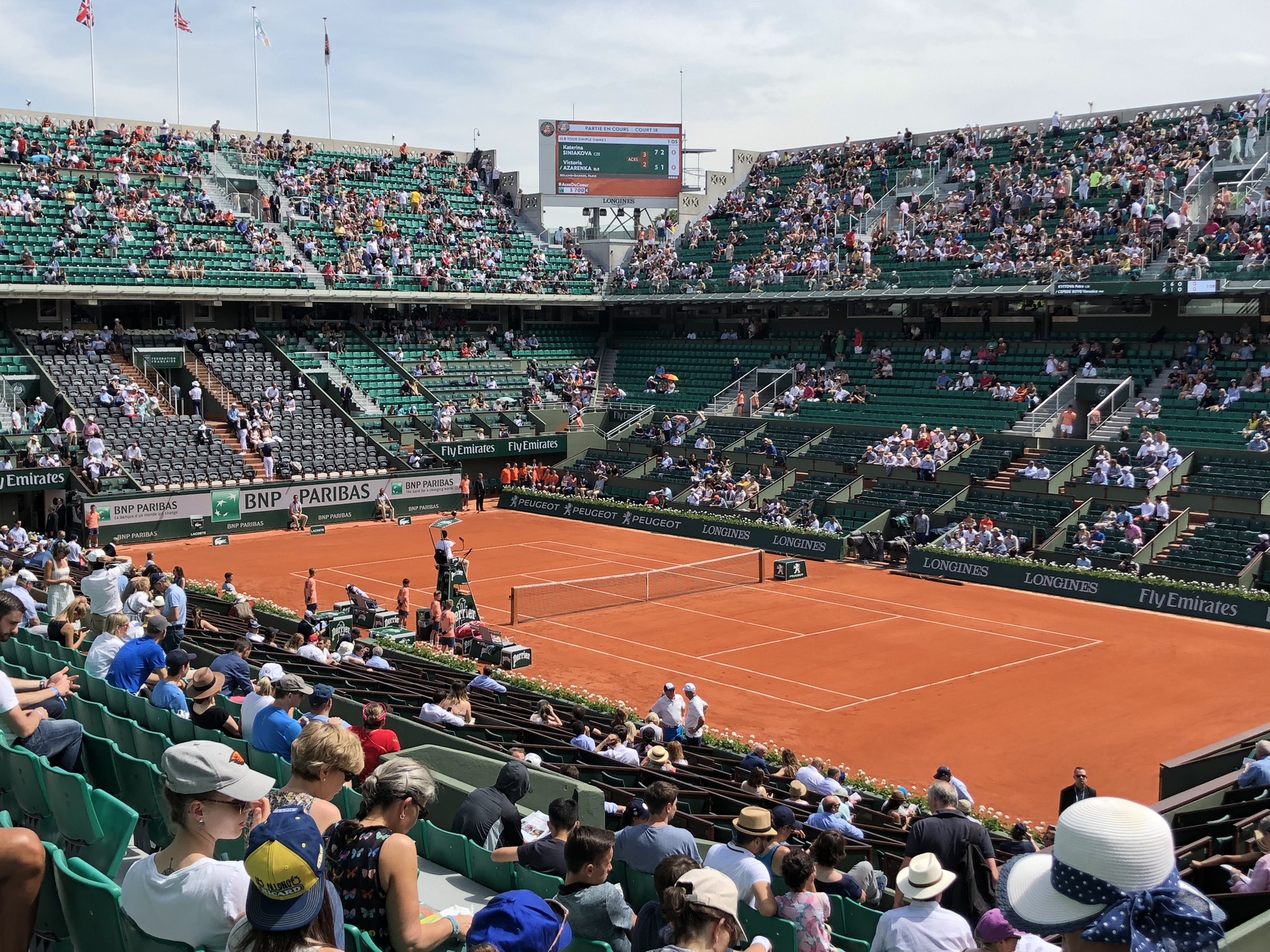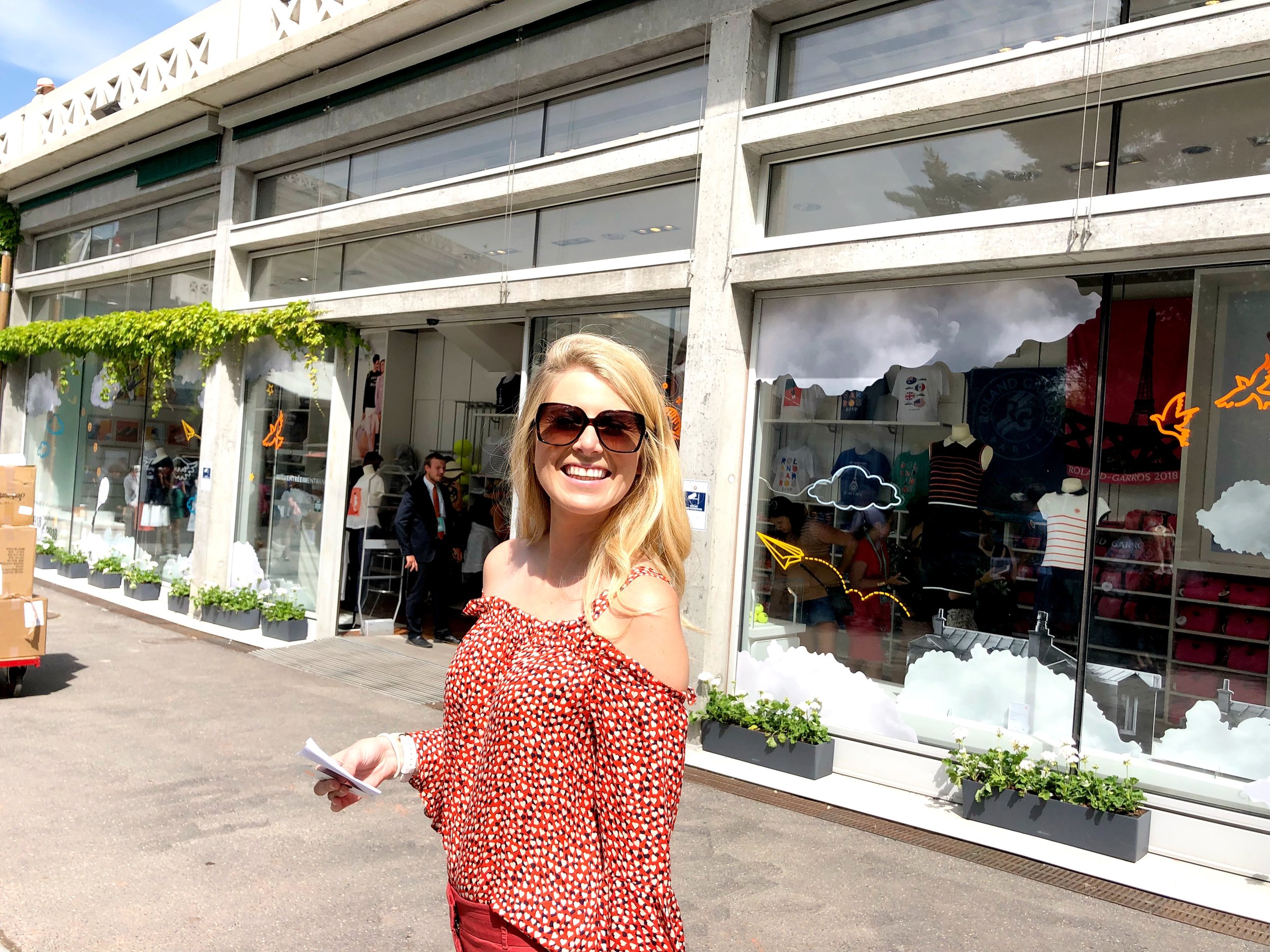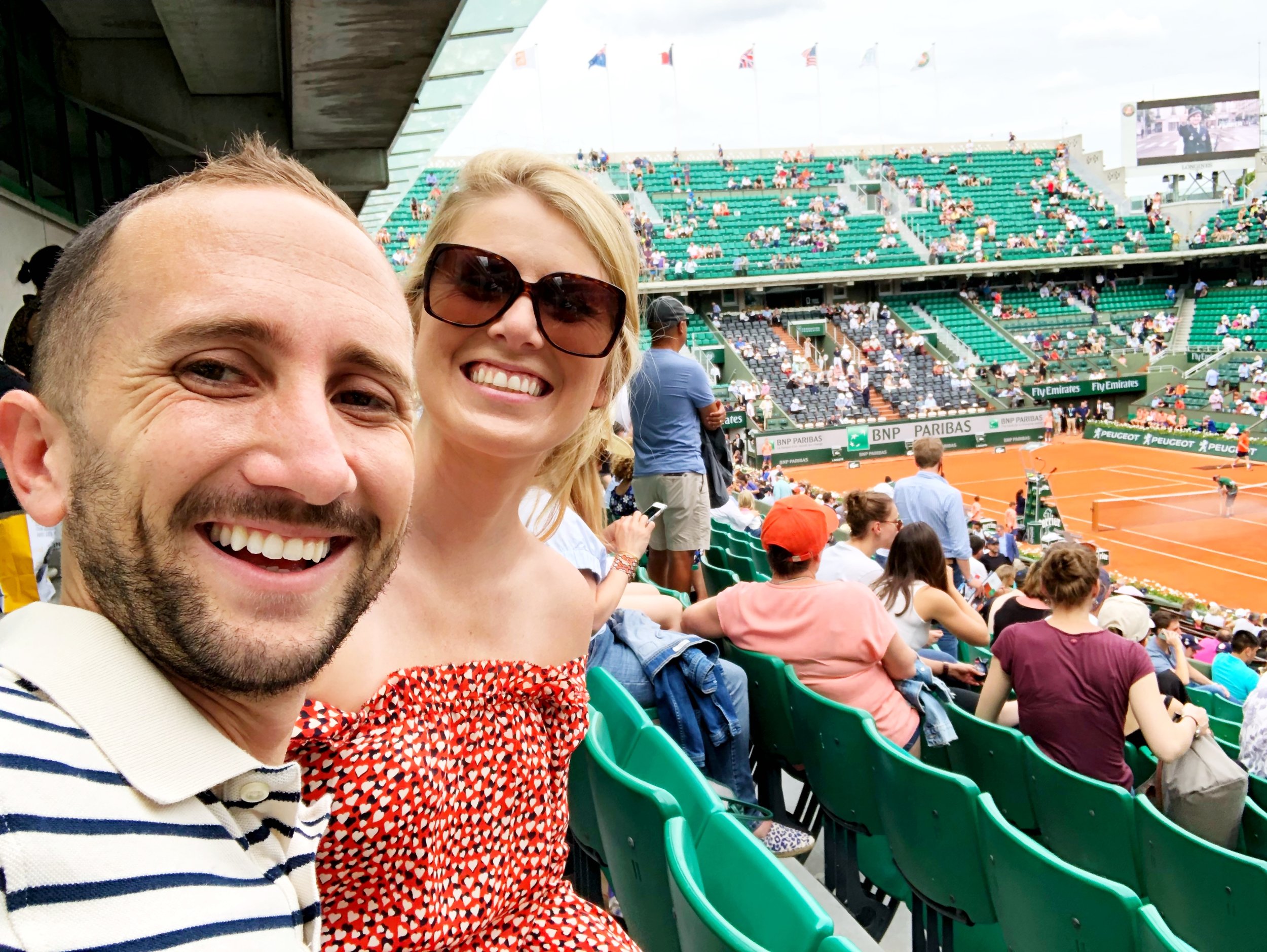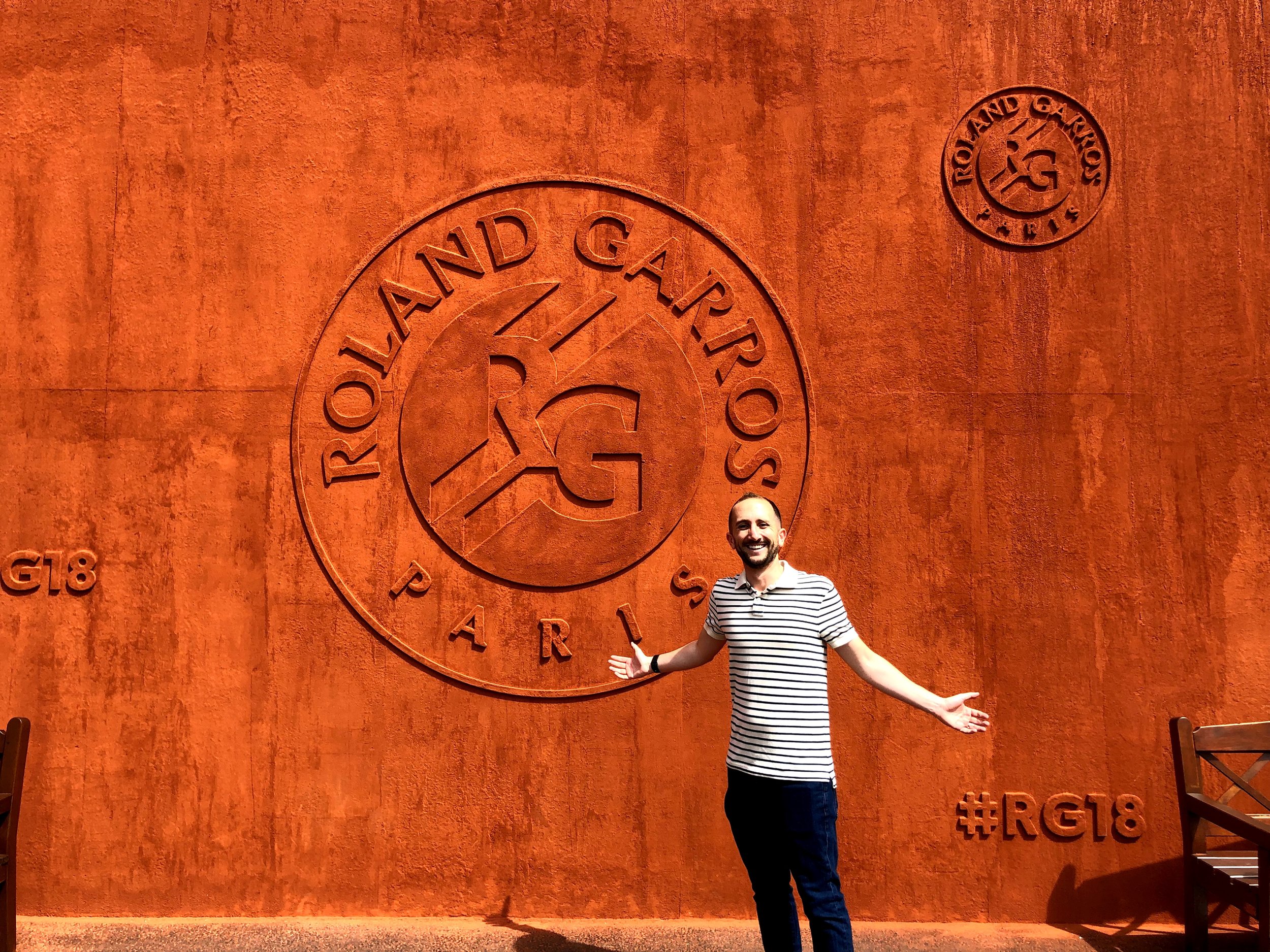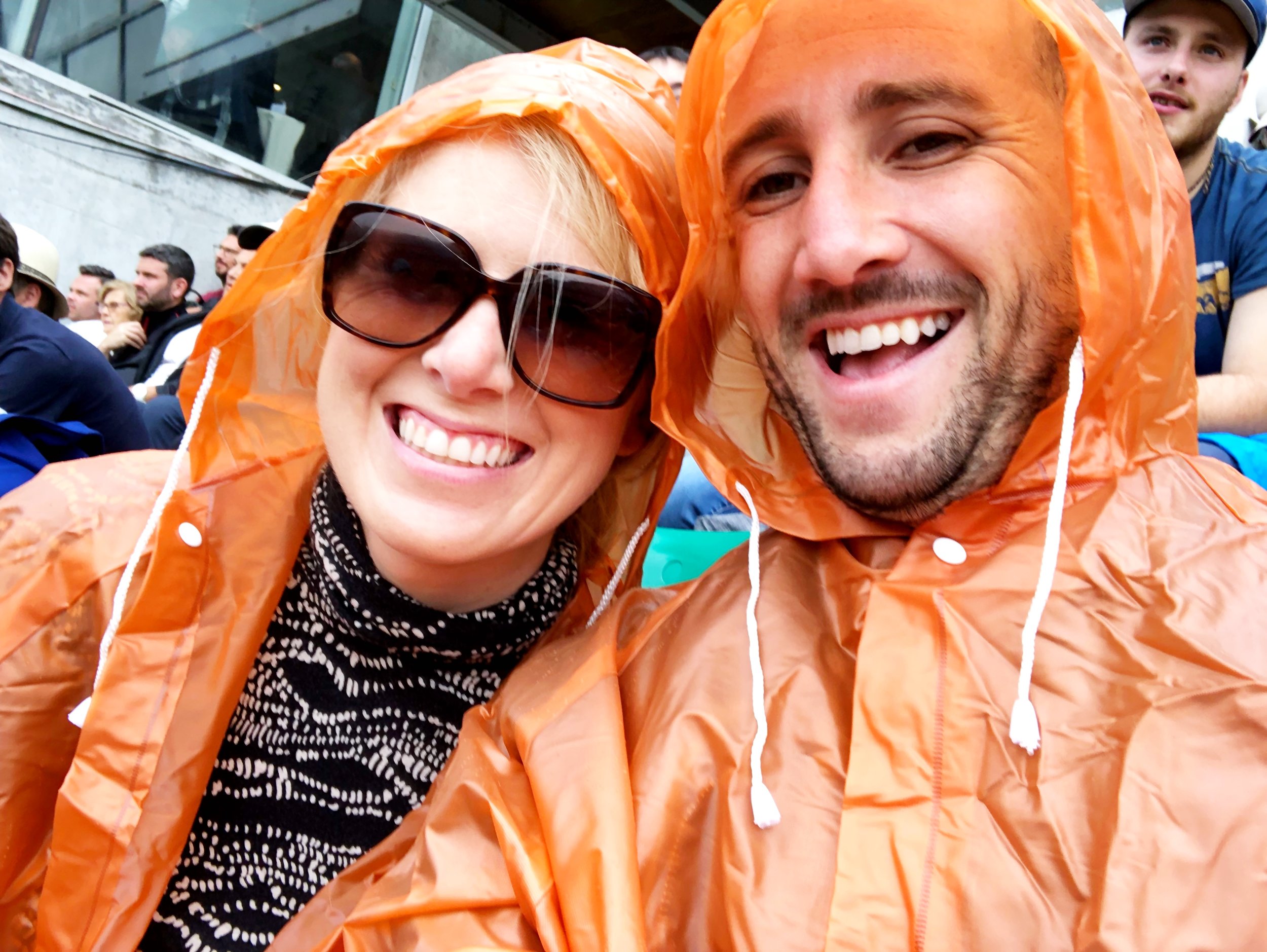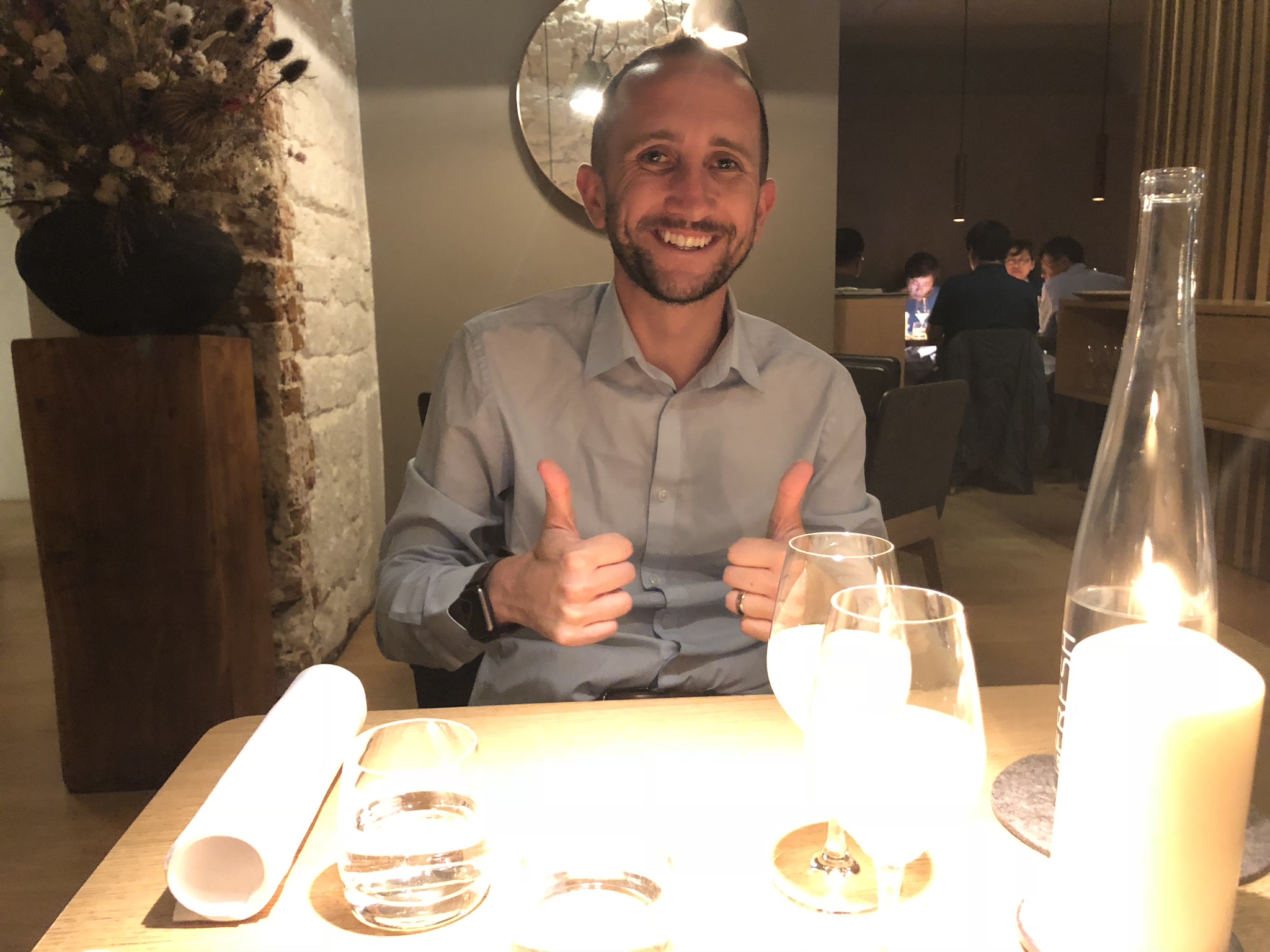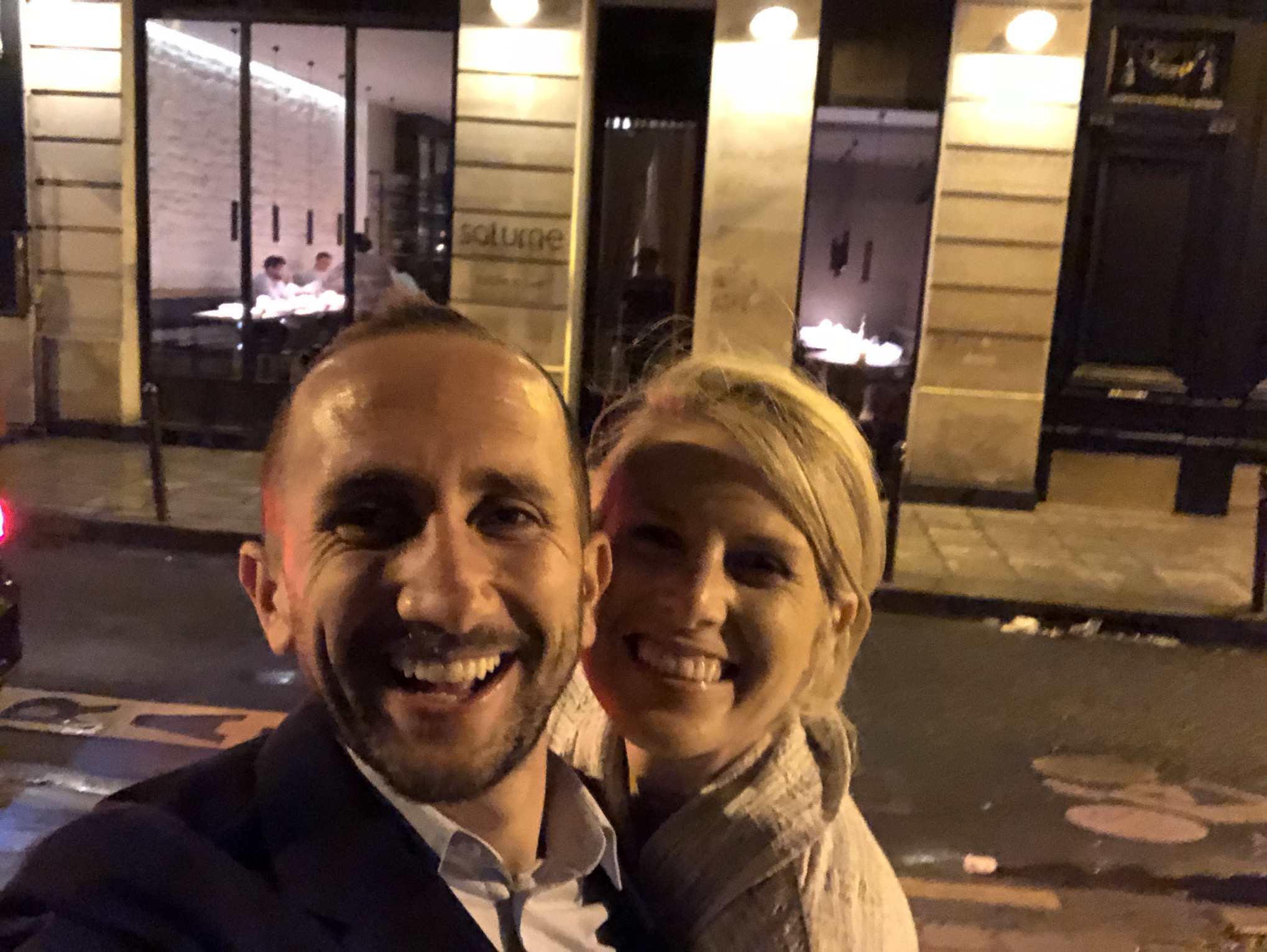 When my siblings did arrive in Paris we joined up with them and had a great meal at Mumi before spending the next three days visiting the sights, going on a delicious food tour, and taking in the beauty of Paris. I'll never forget going to the Eiffel Tower after dinner at Mumi and watching the last flashing lights of the night mark the start of a new day. Right as the lights dimmed the rain started to come down and we all quickly jumped in Ubers to take us back to our hotel.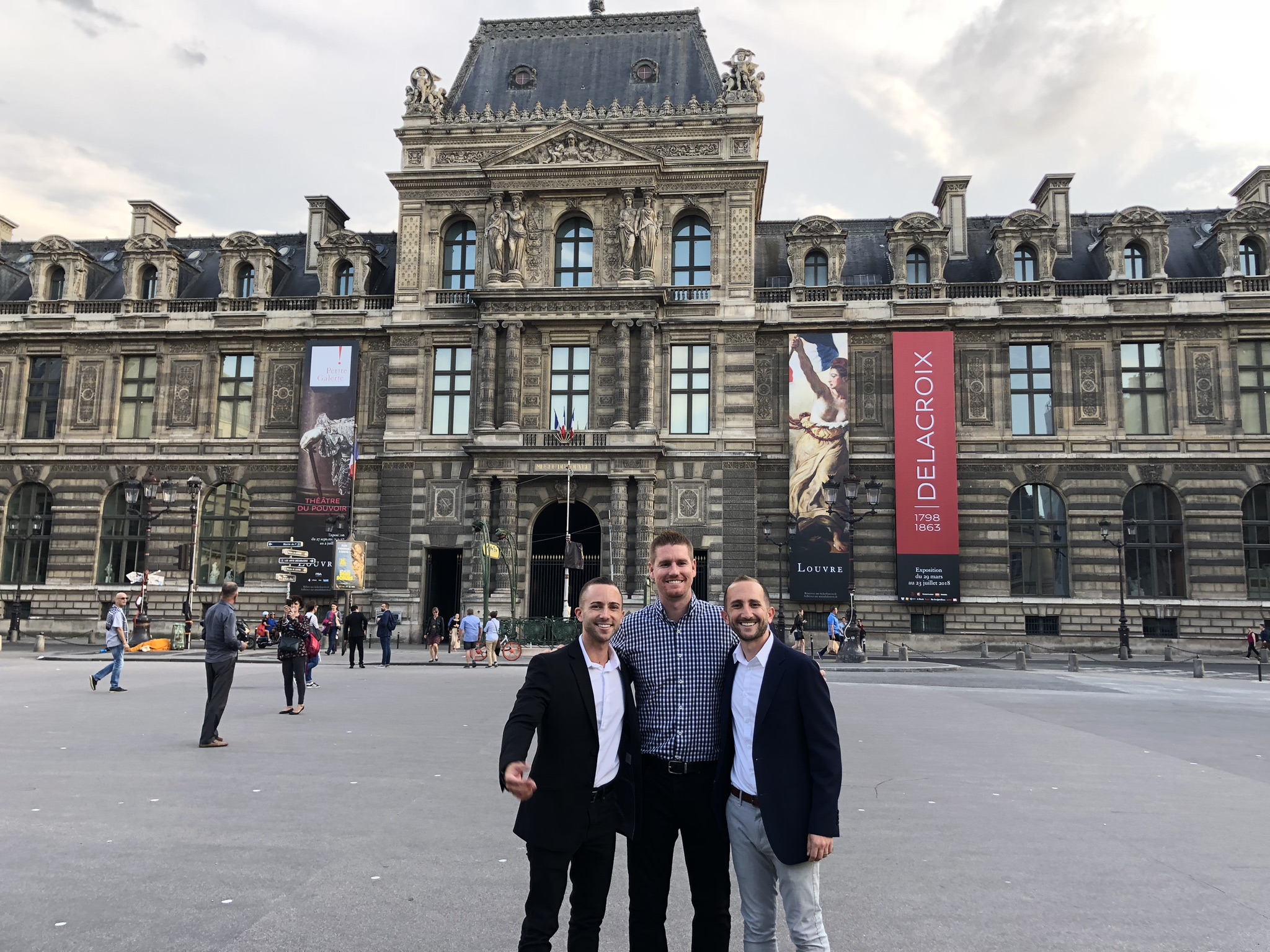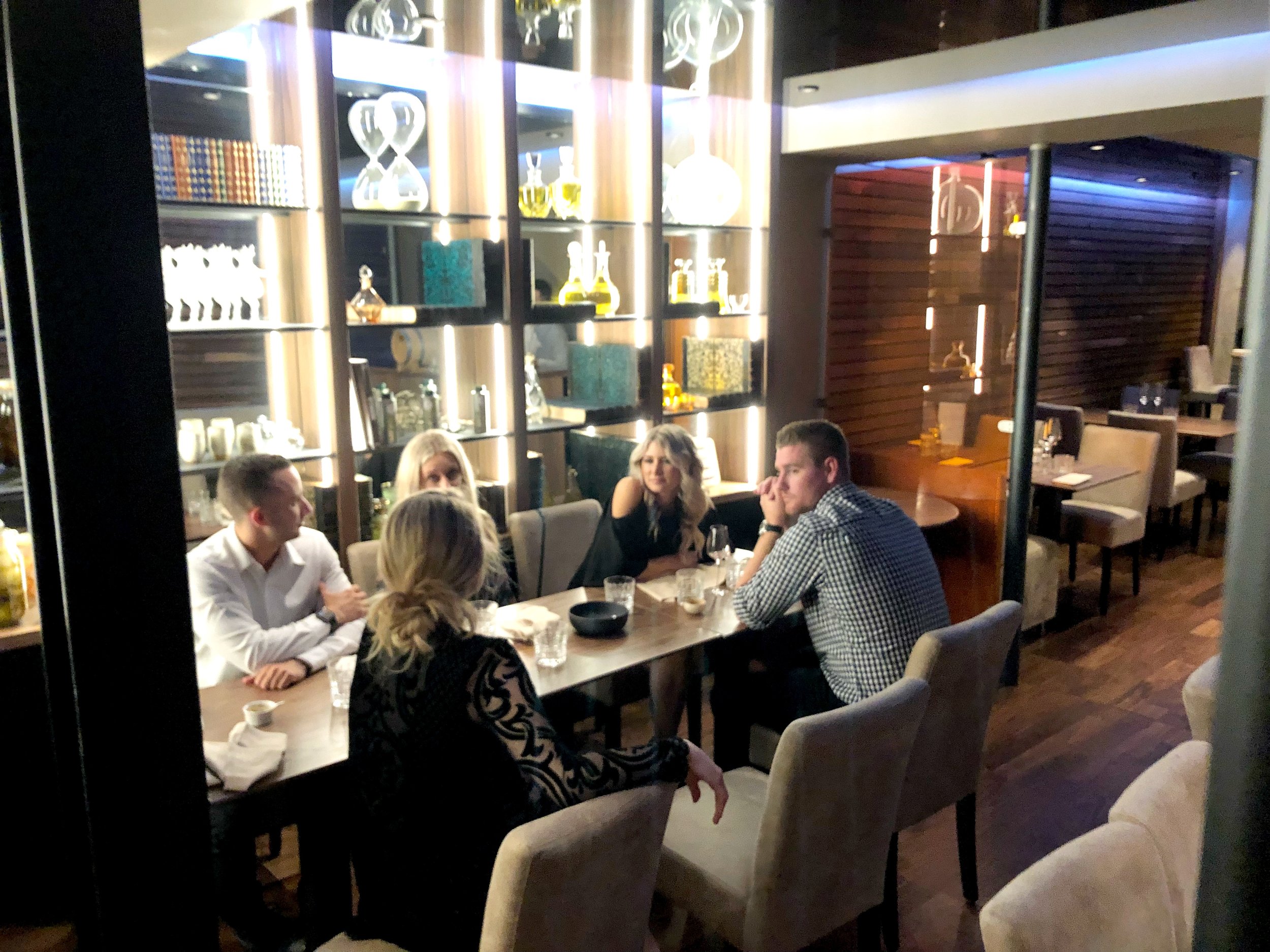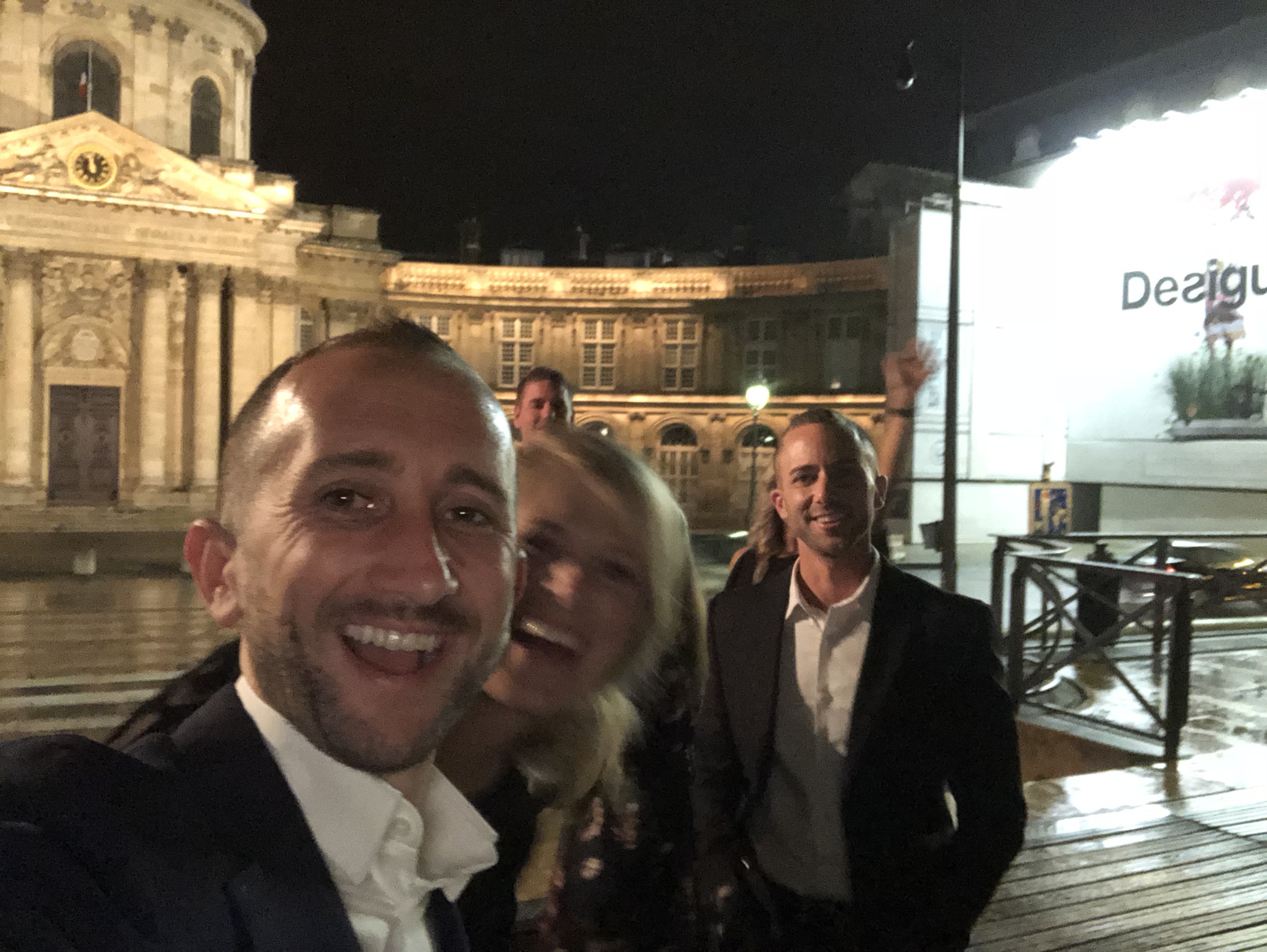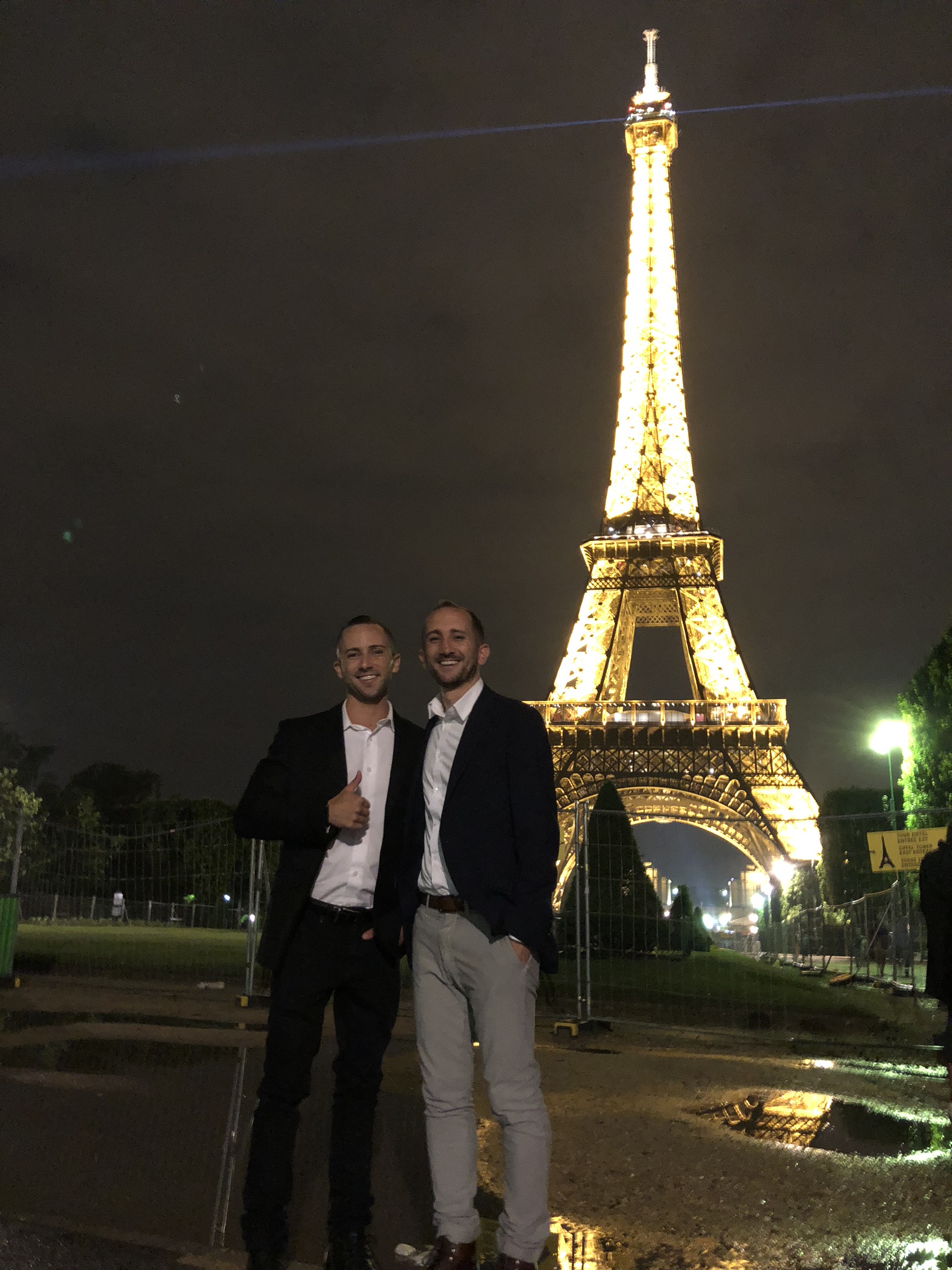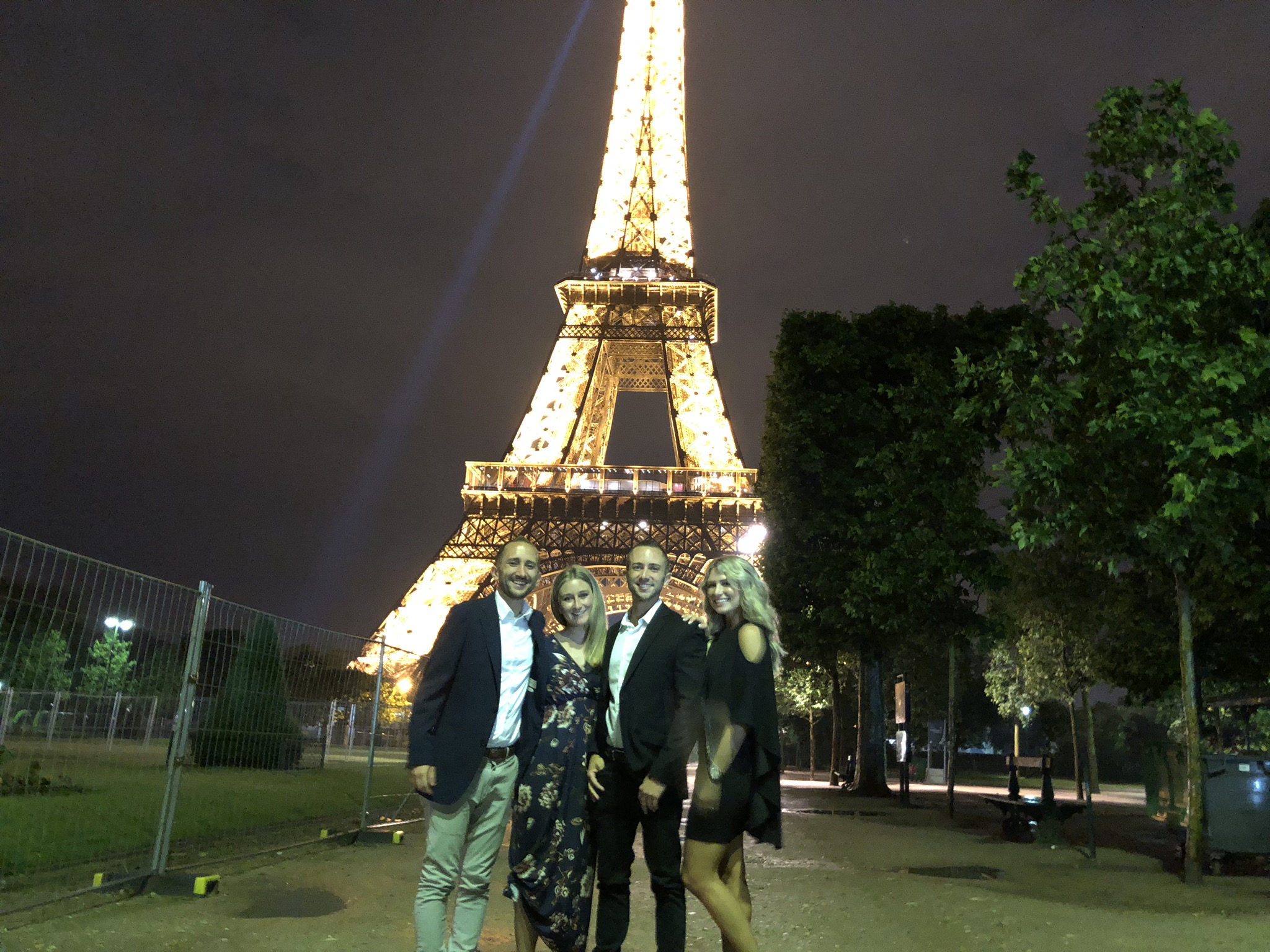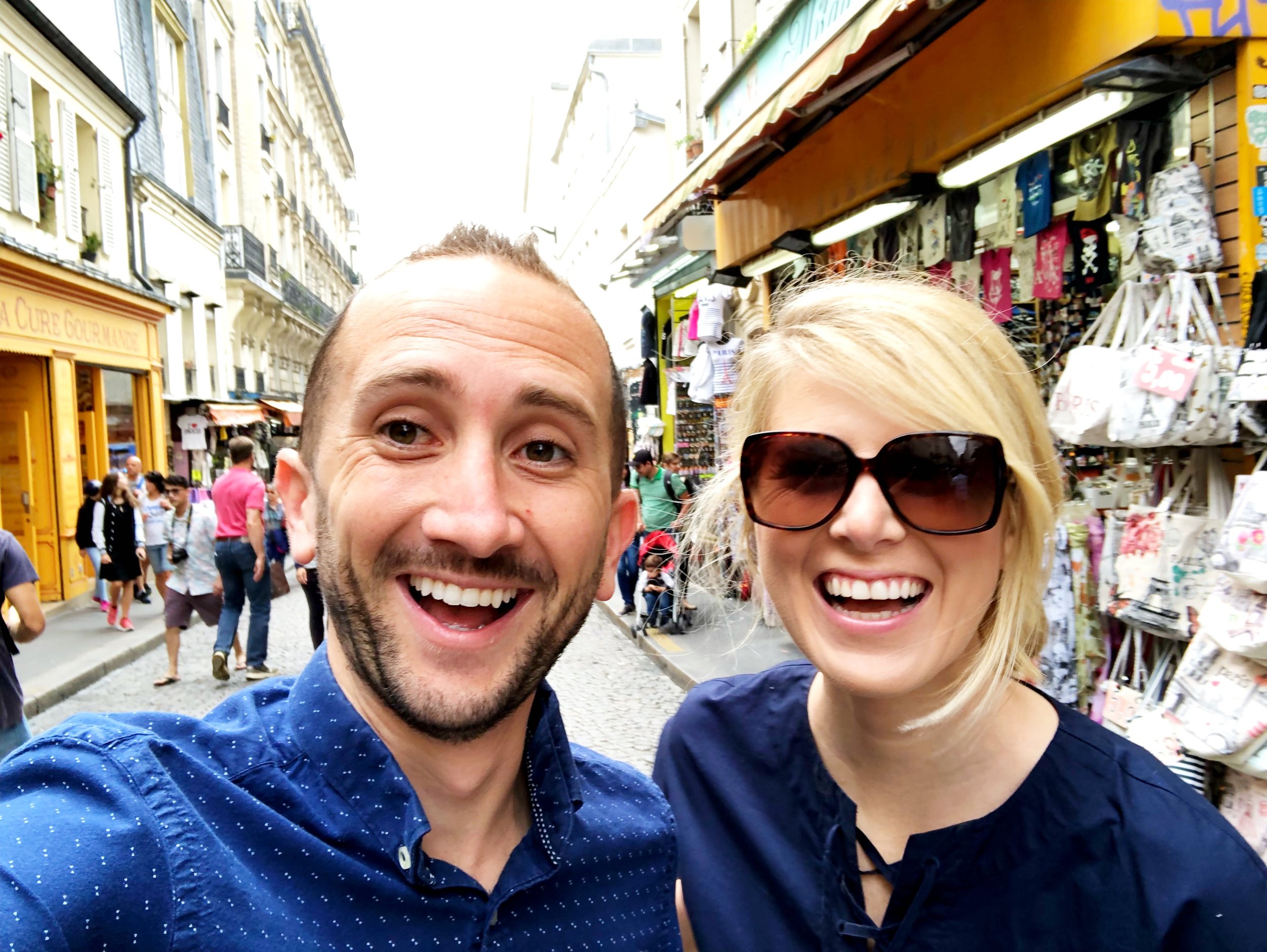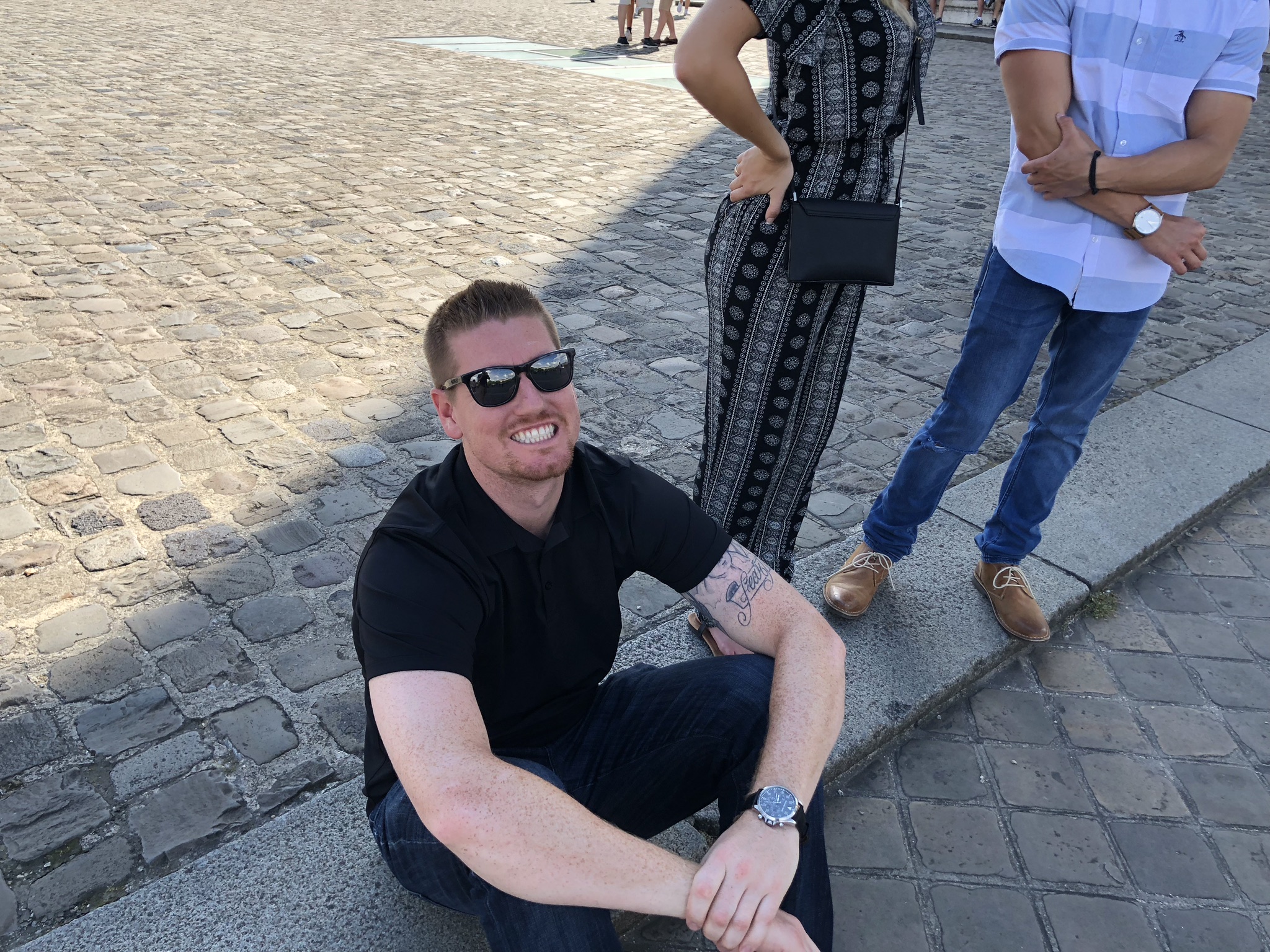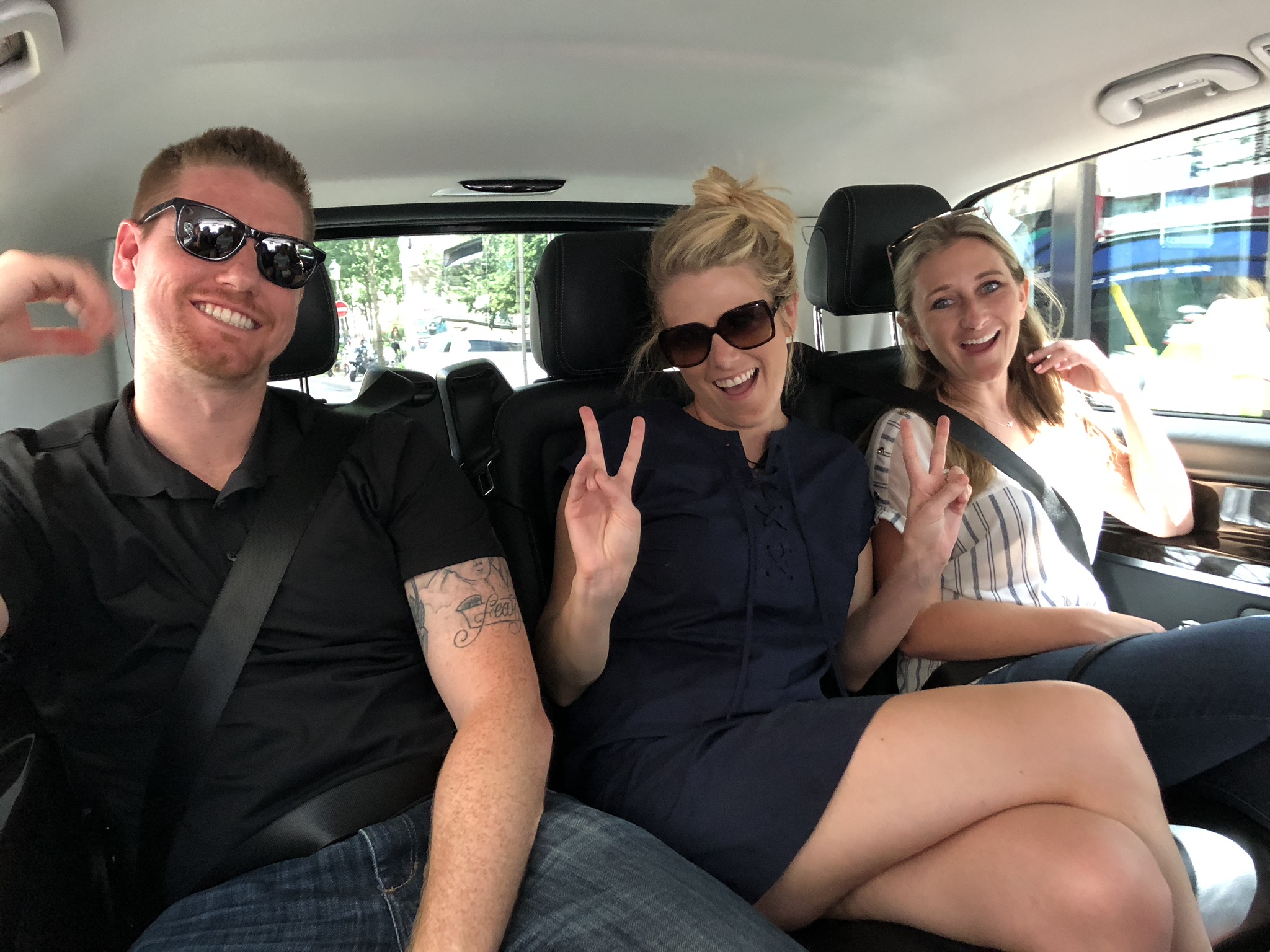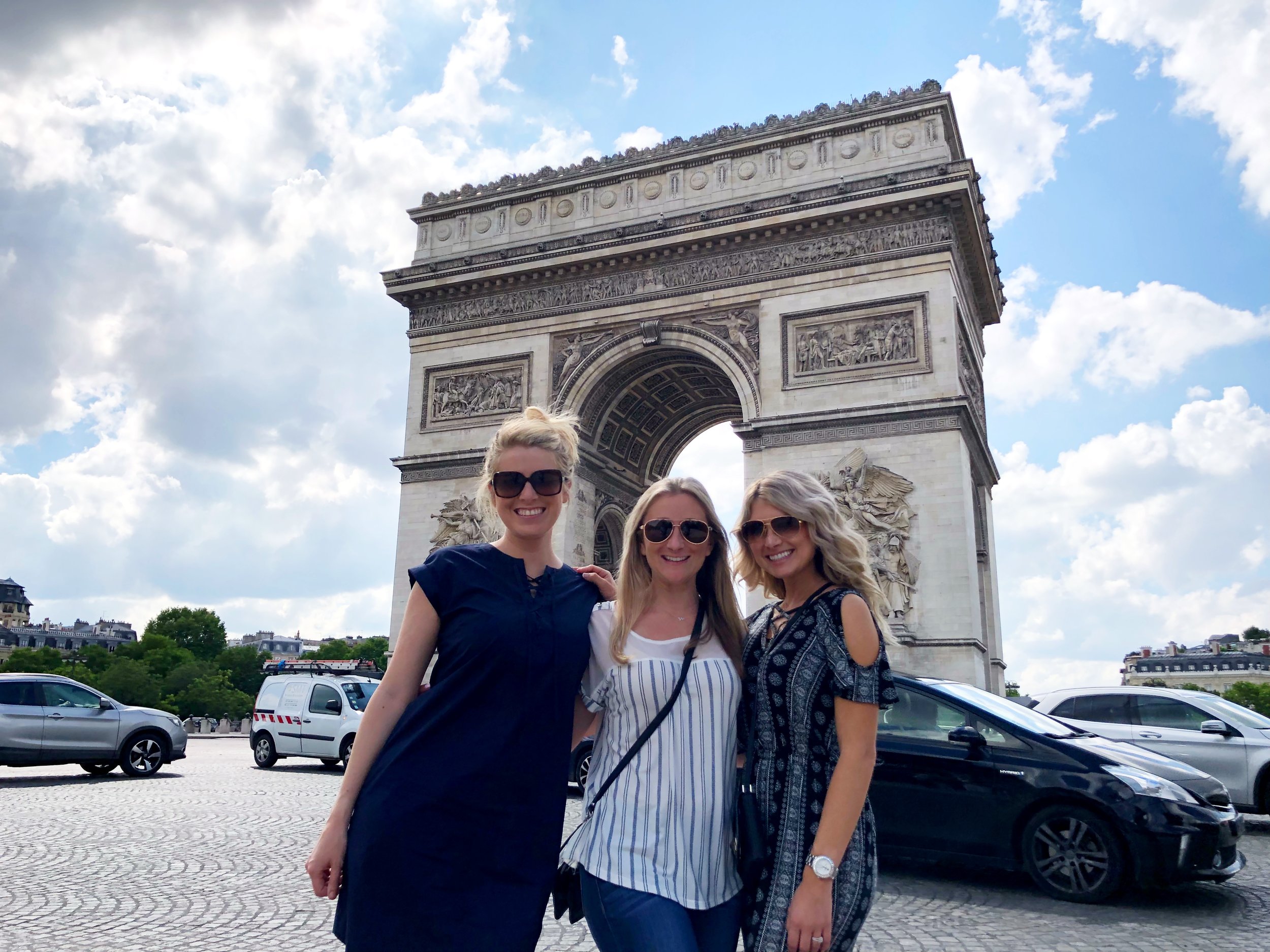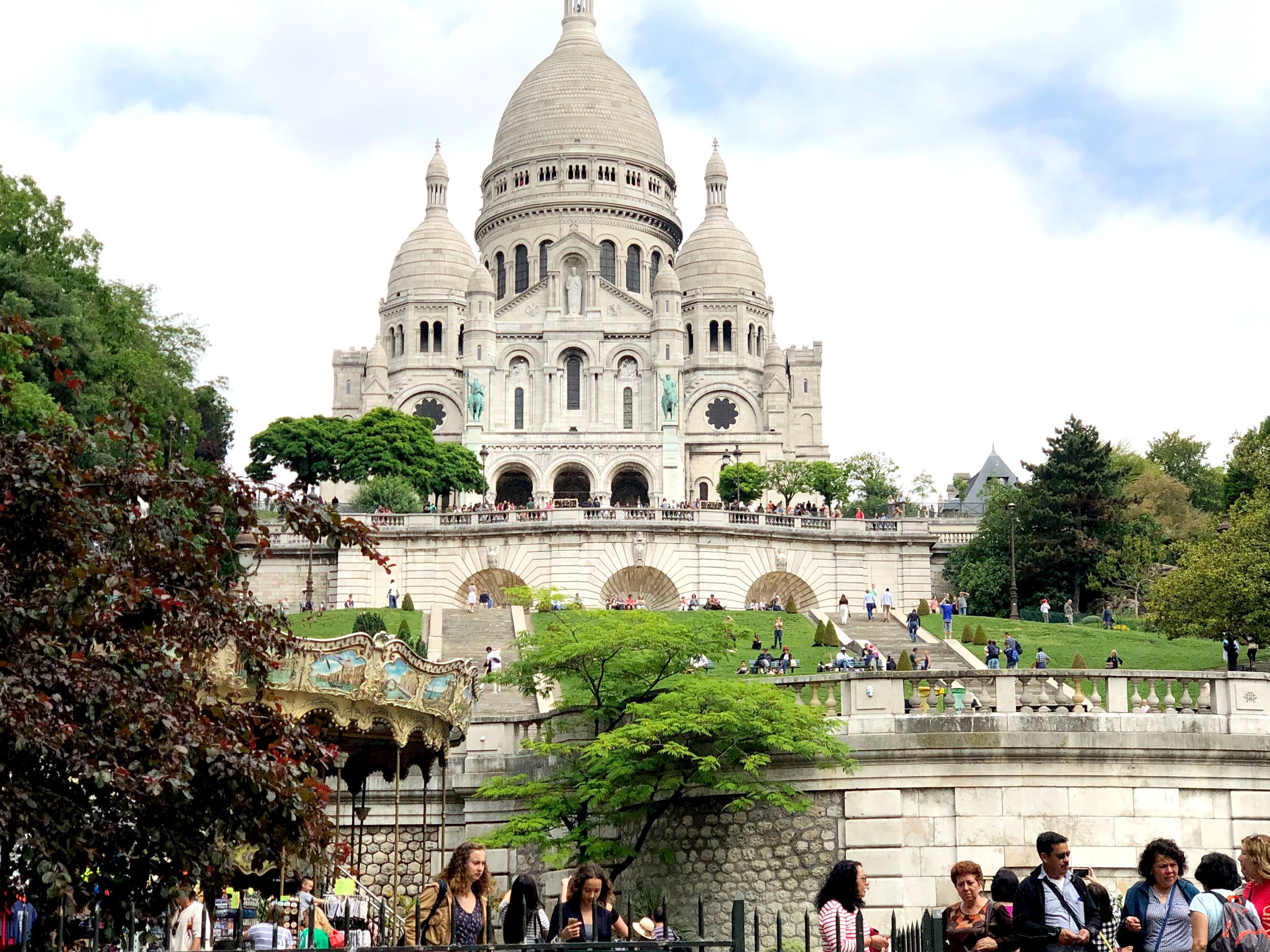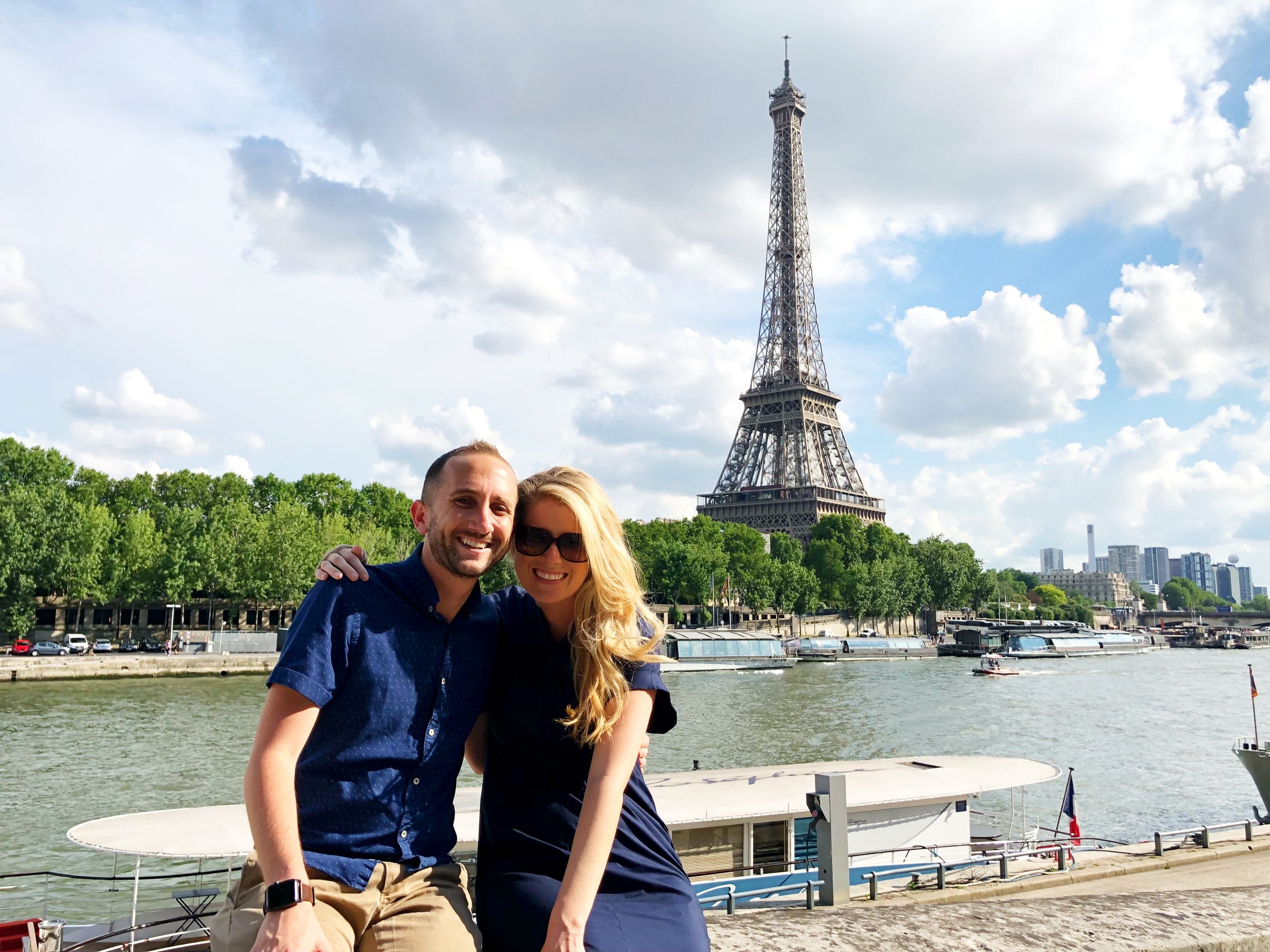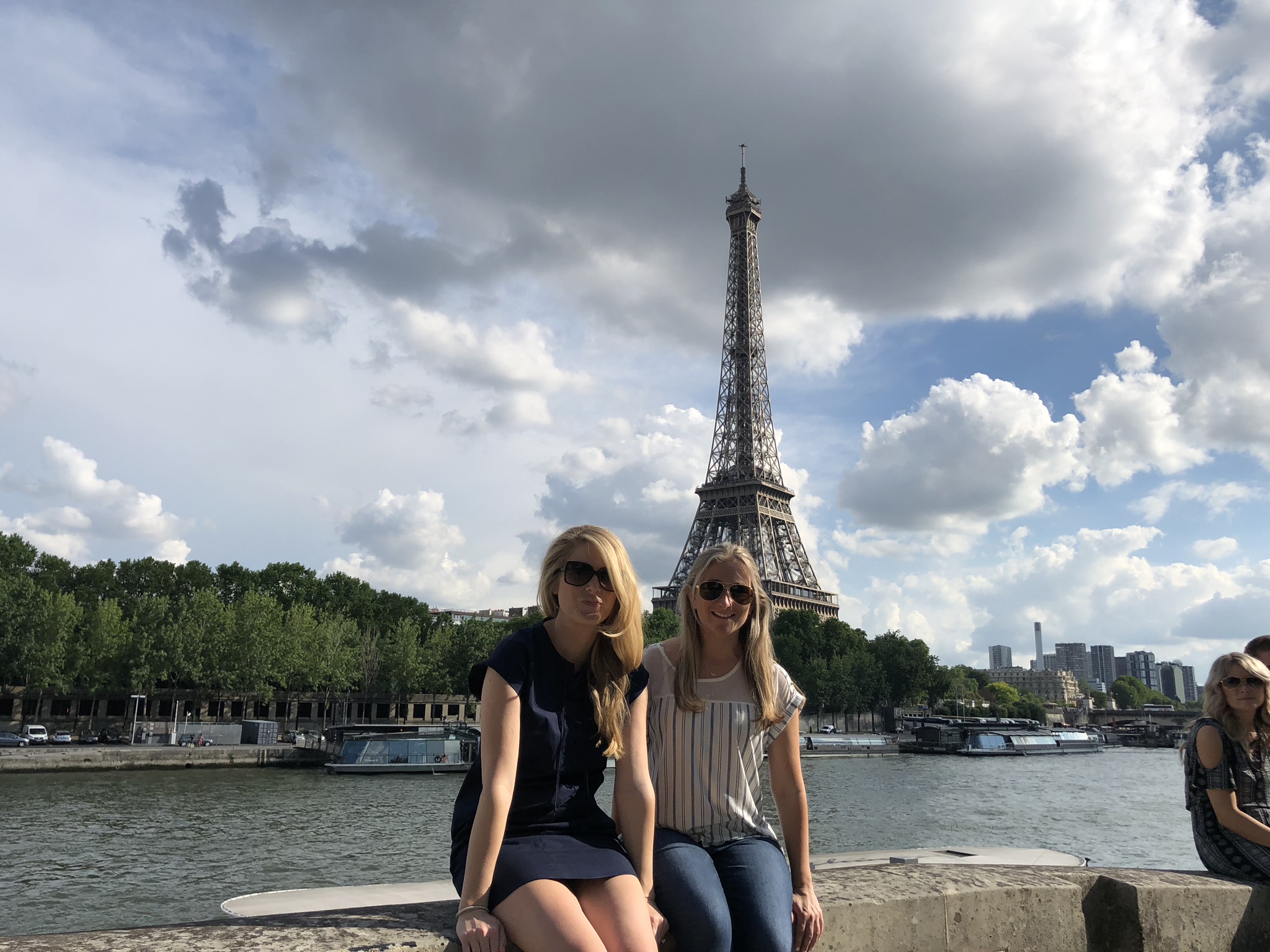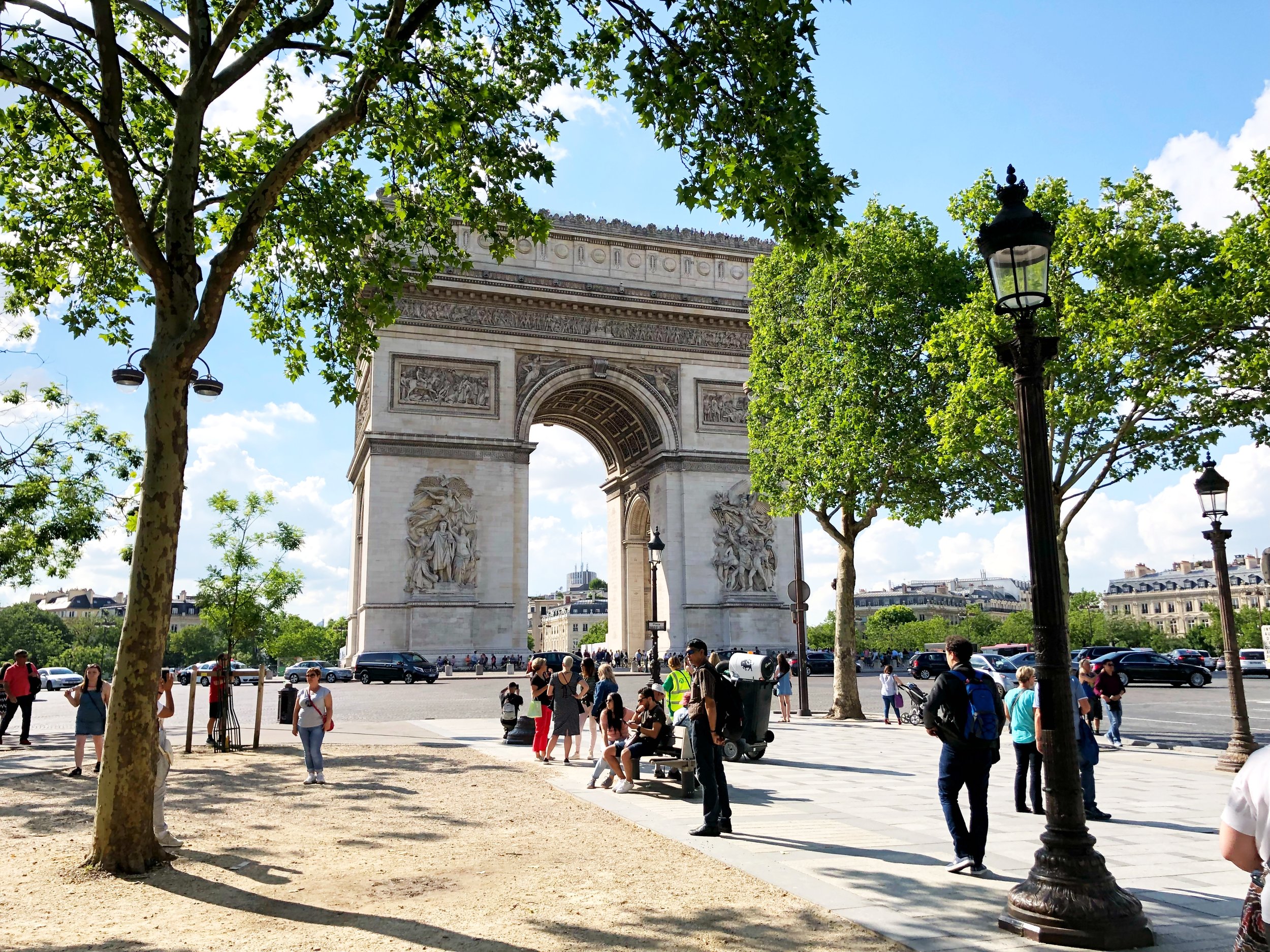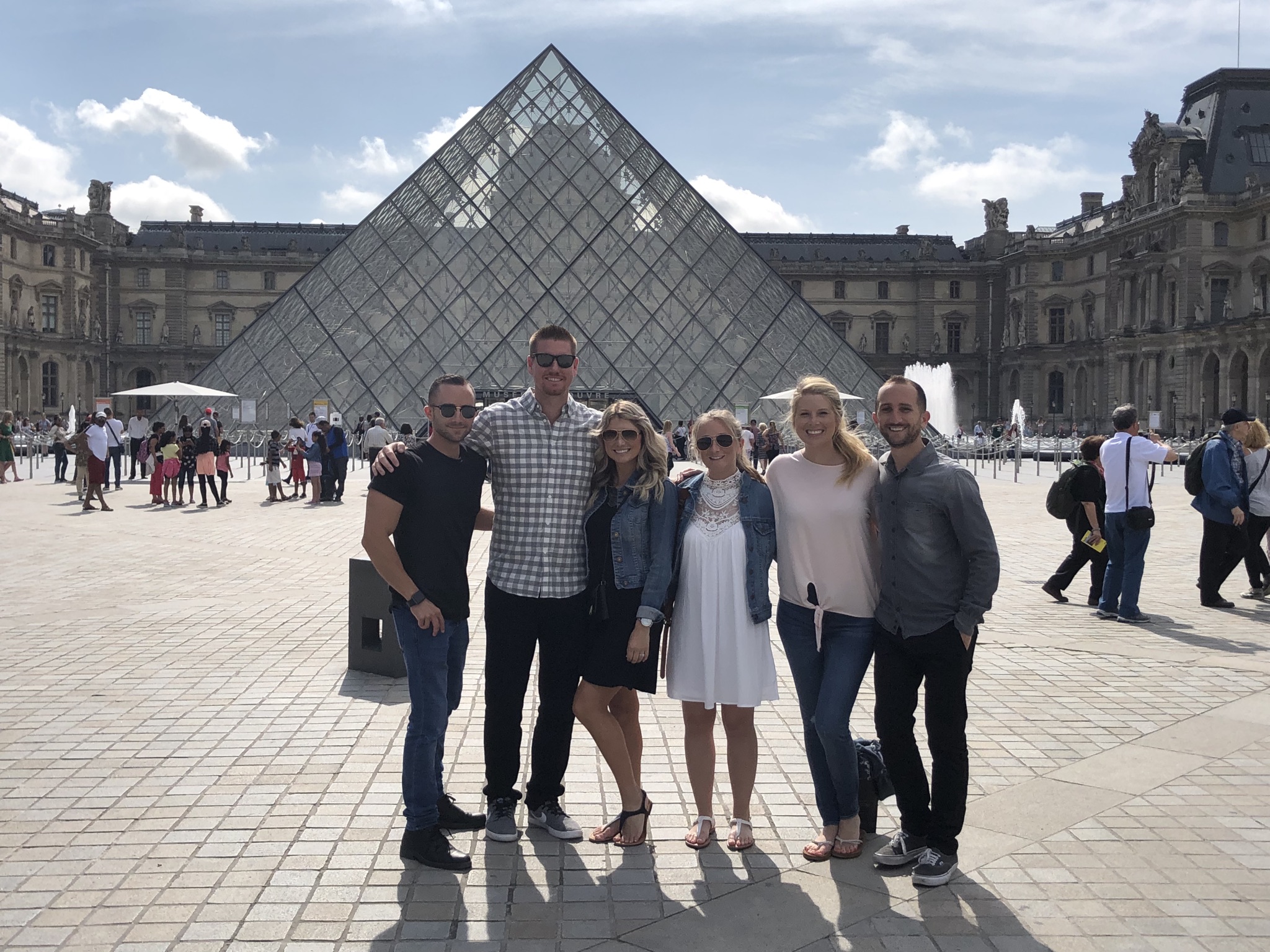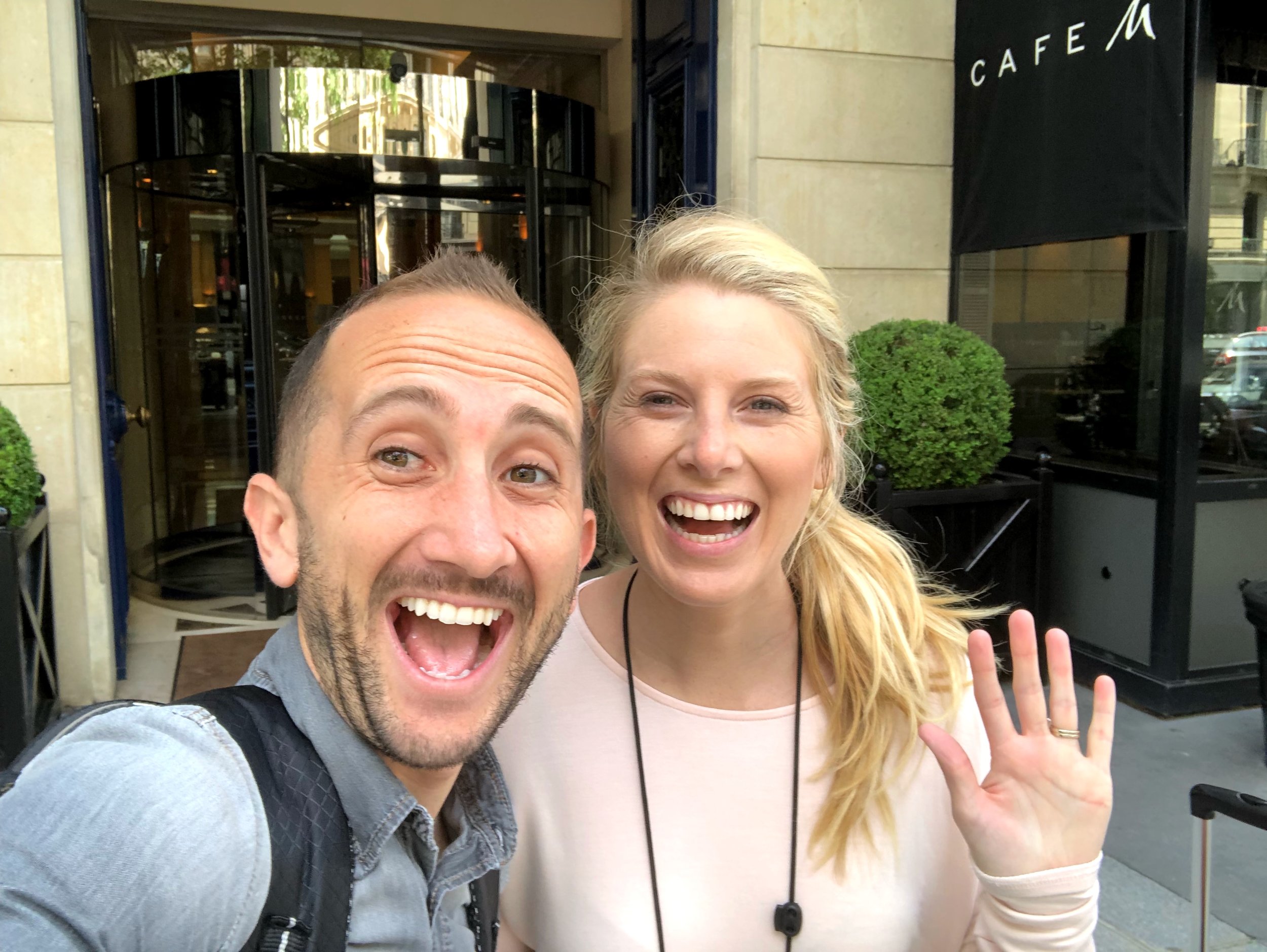 We left my siblings in the city of lights and boarded a train to Brussels for our last few days of the trip. We had a great time in Brussels but it was here that we had to return our focus to our upcoming move to New York. I was fortunate enough to have two in-person interviews in New York and changed my flight home to stop in New York instead of LAX. So when we departed Brussels a few days later I went to New York and Jenn went home. I'll never forget saying goodbye to Jenn at Heathrow and flying to New York by myself.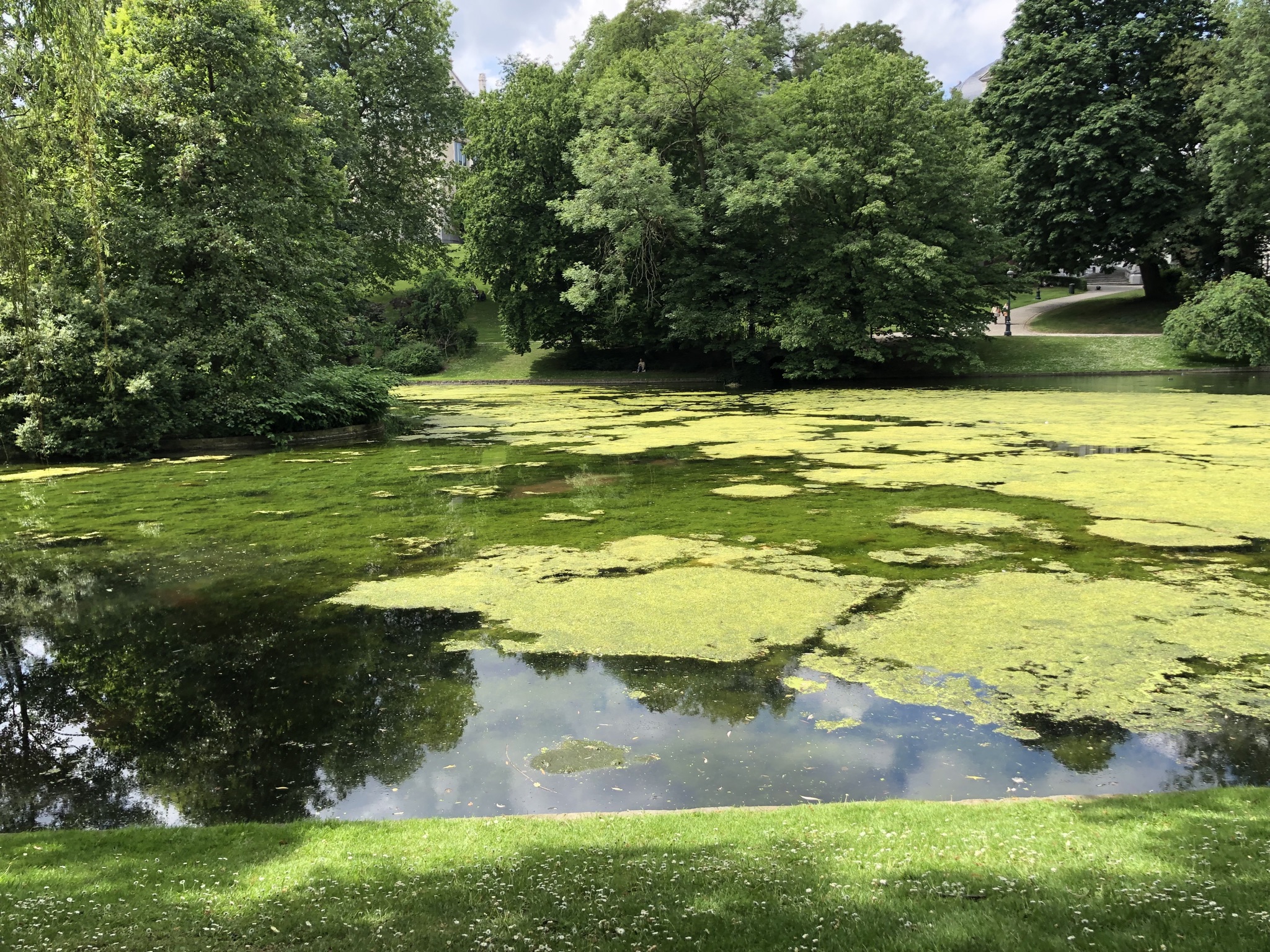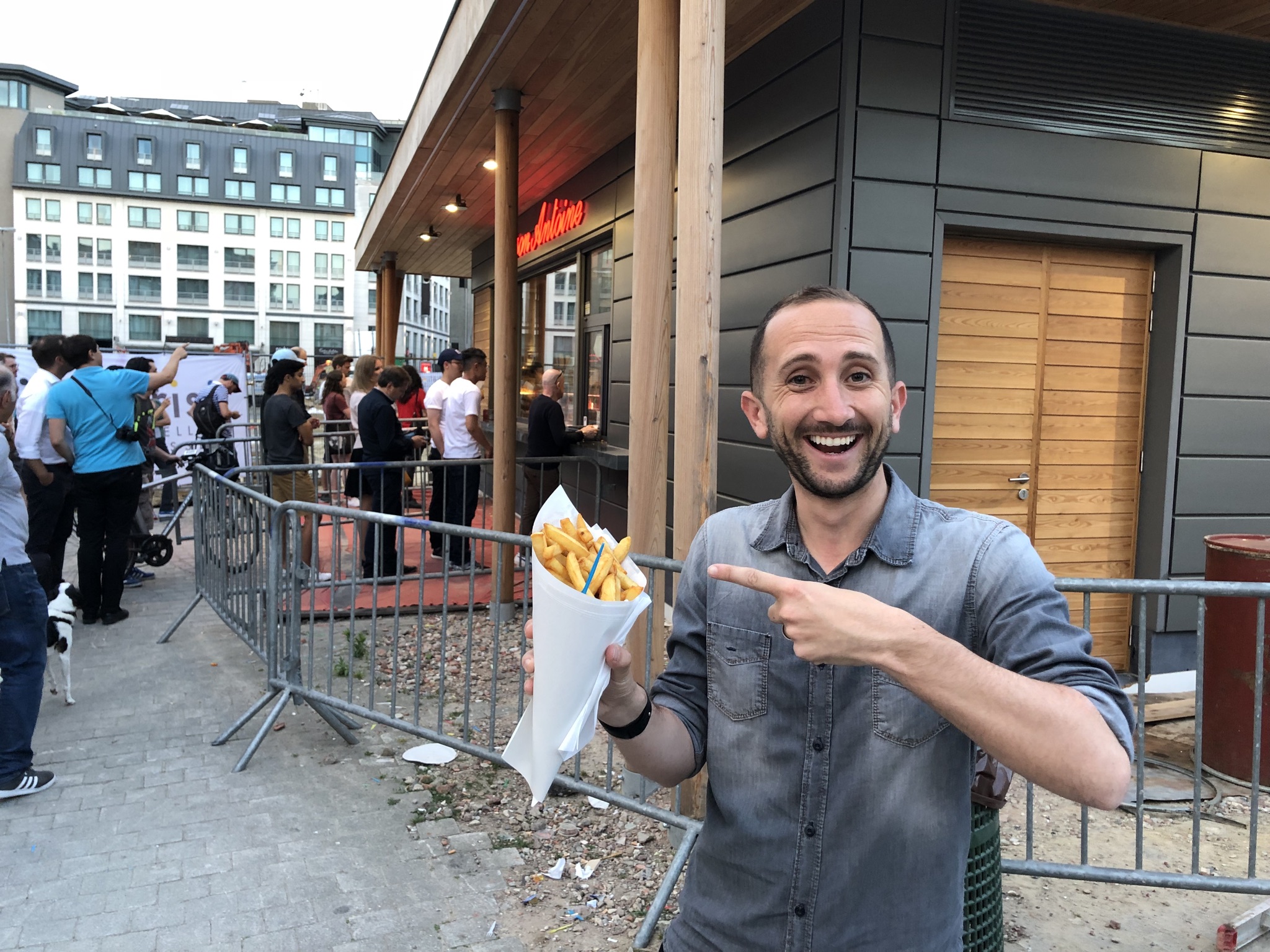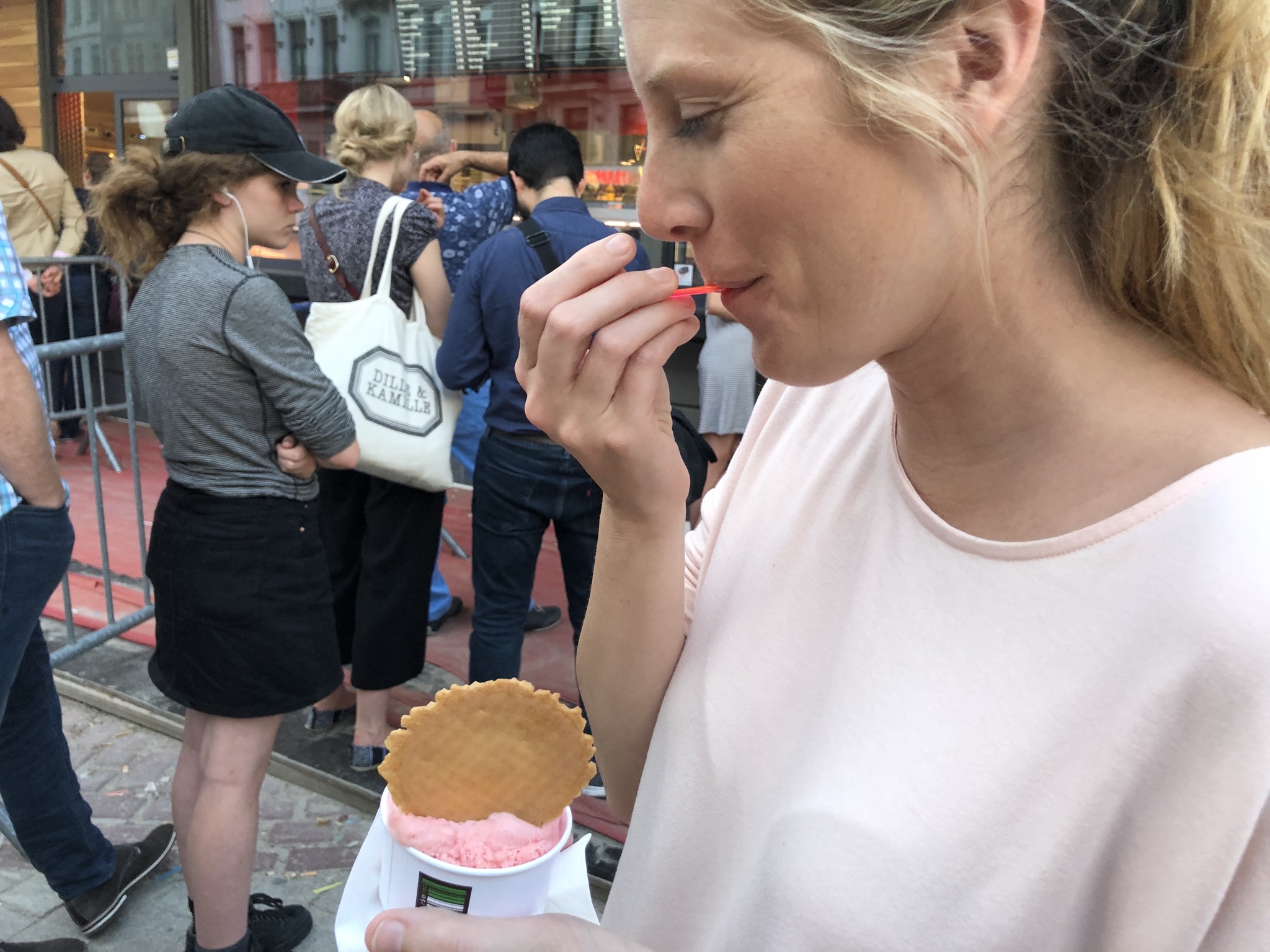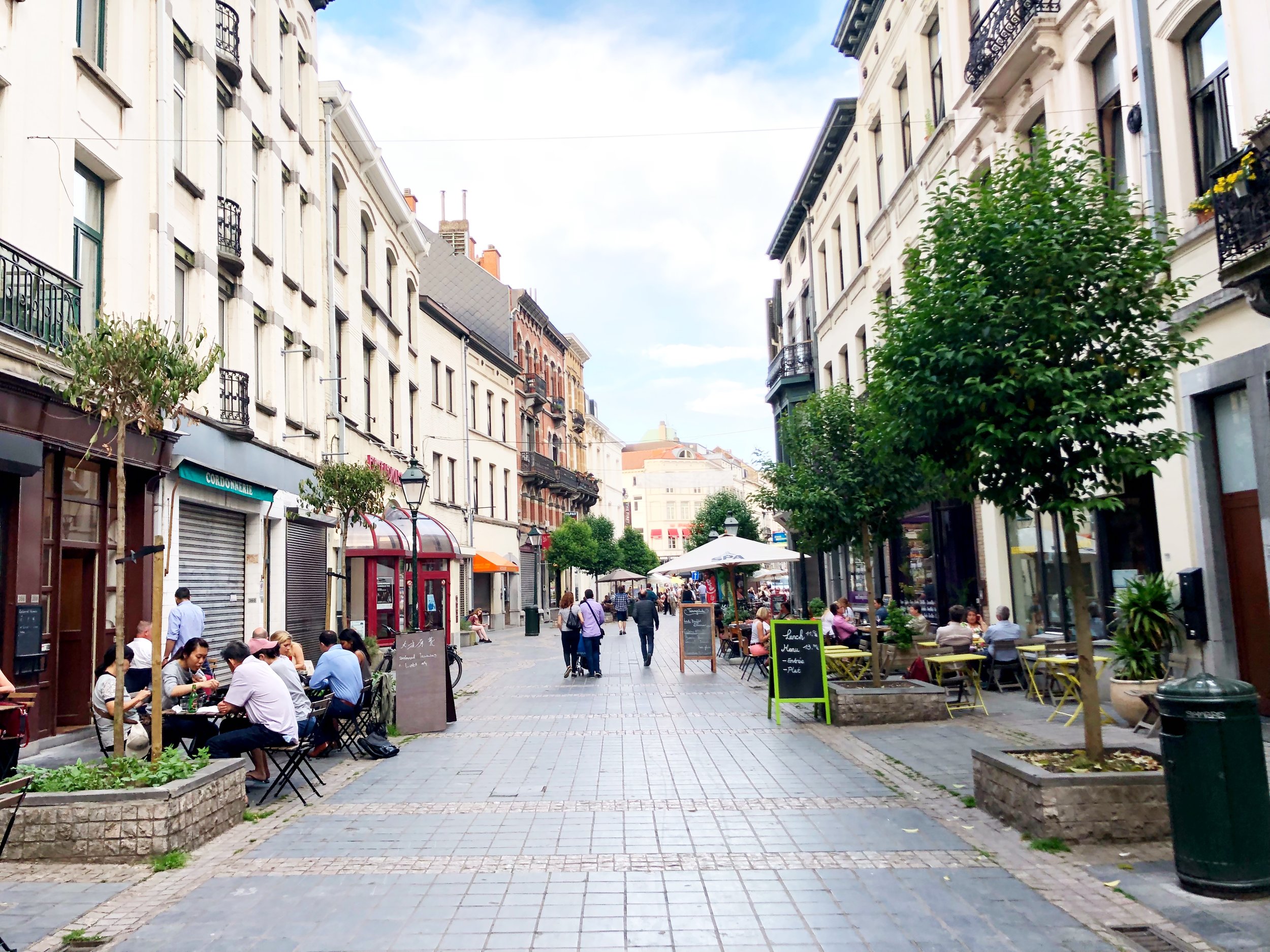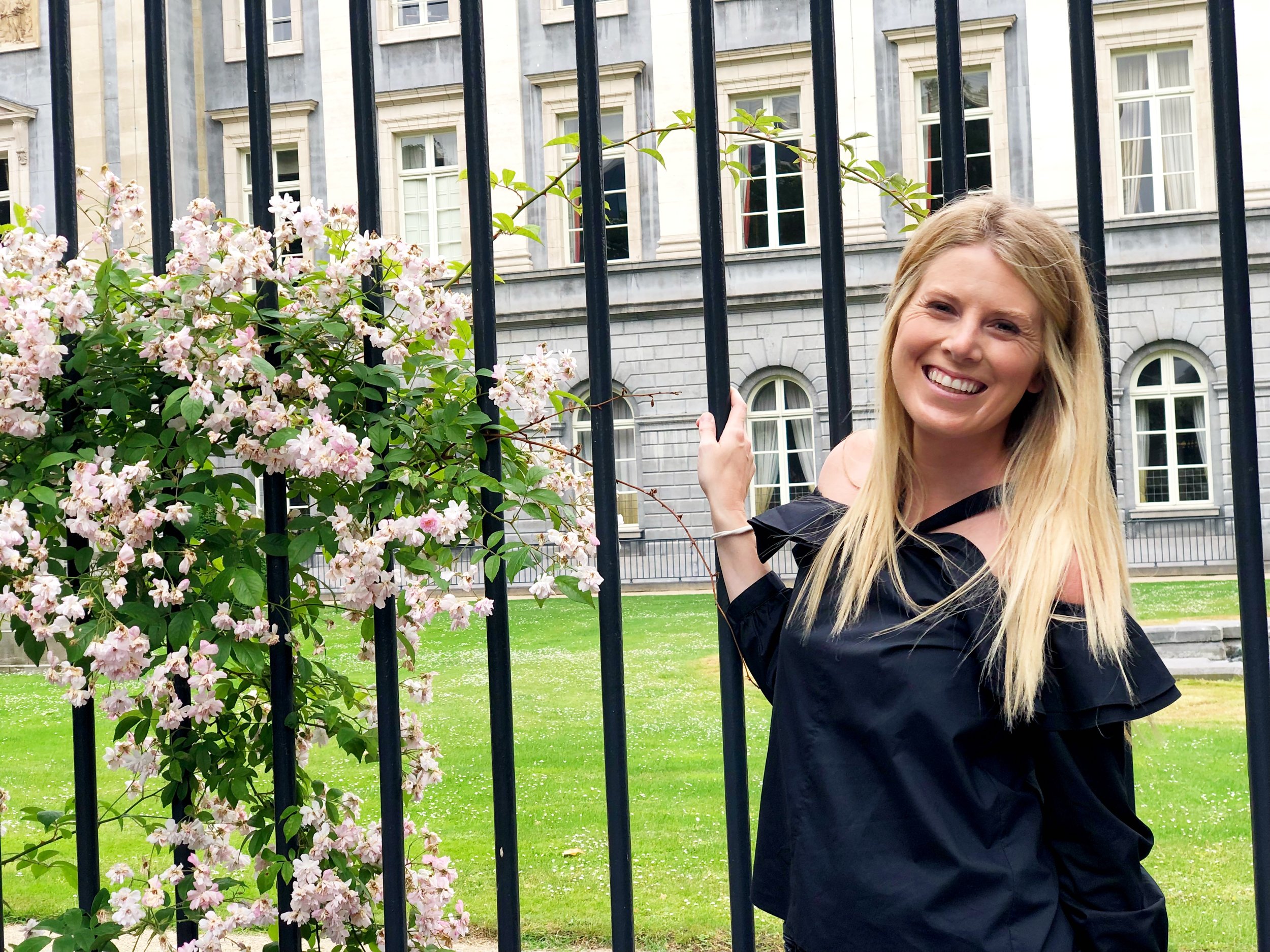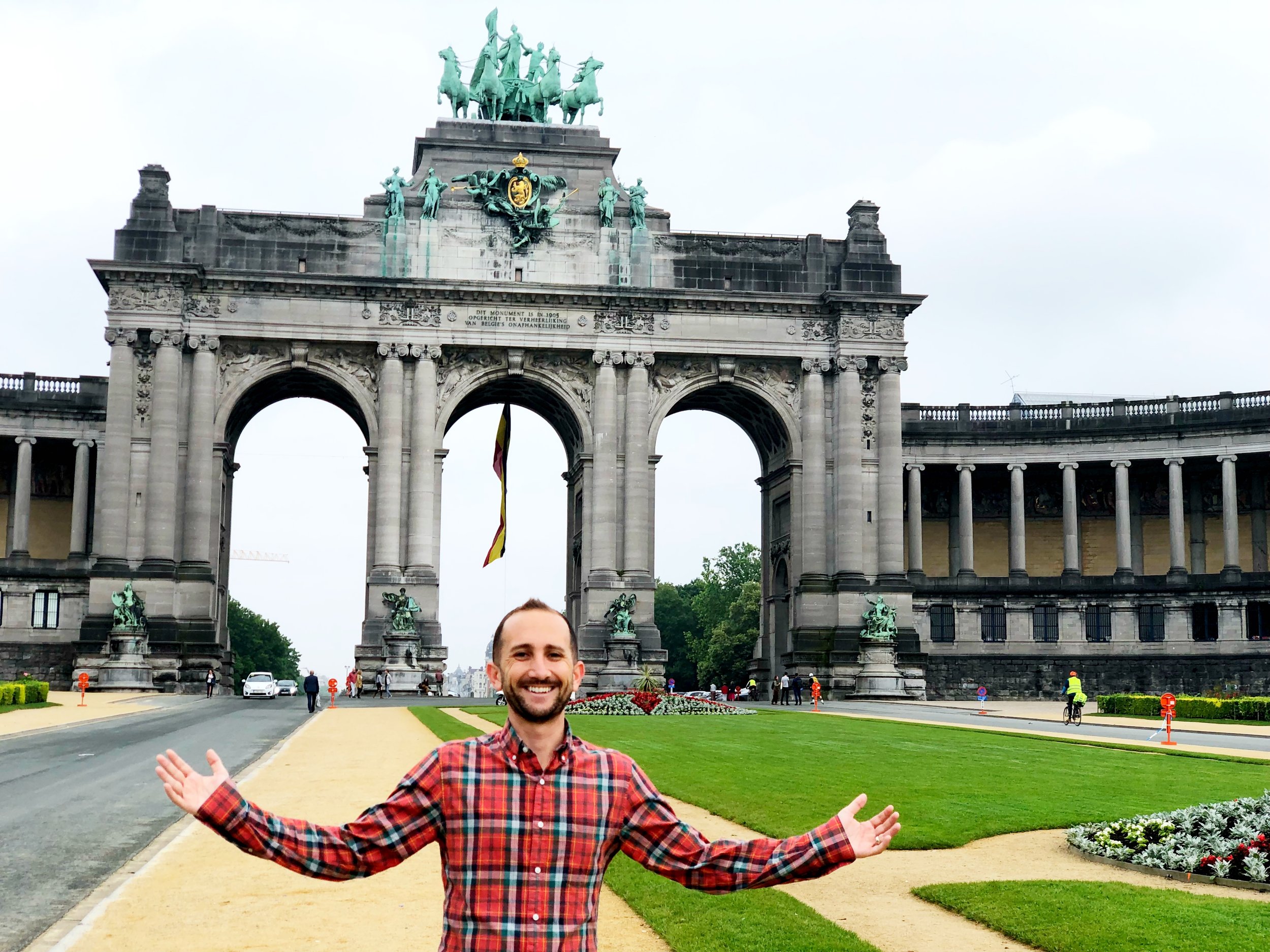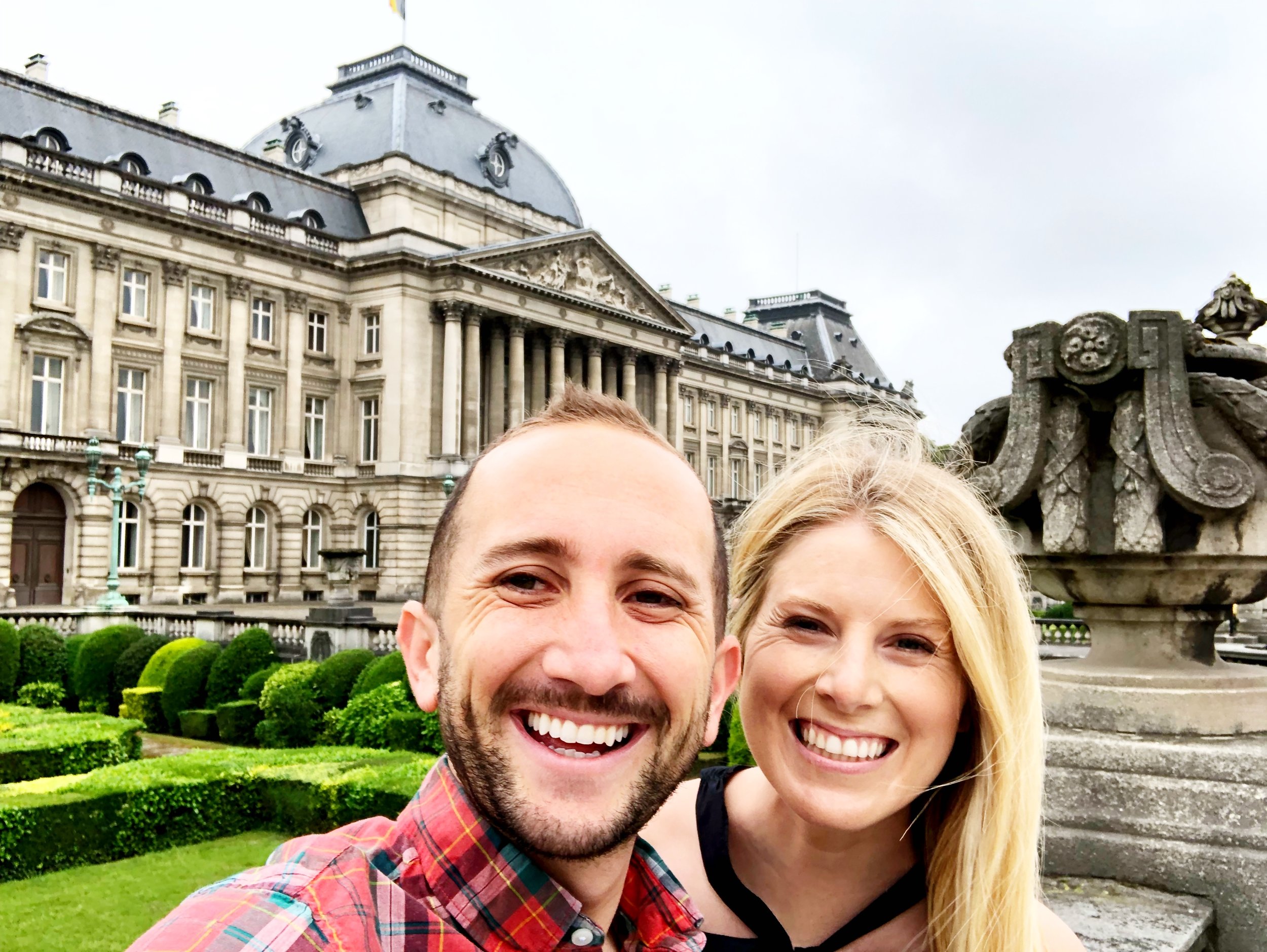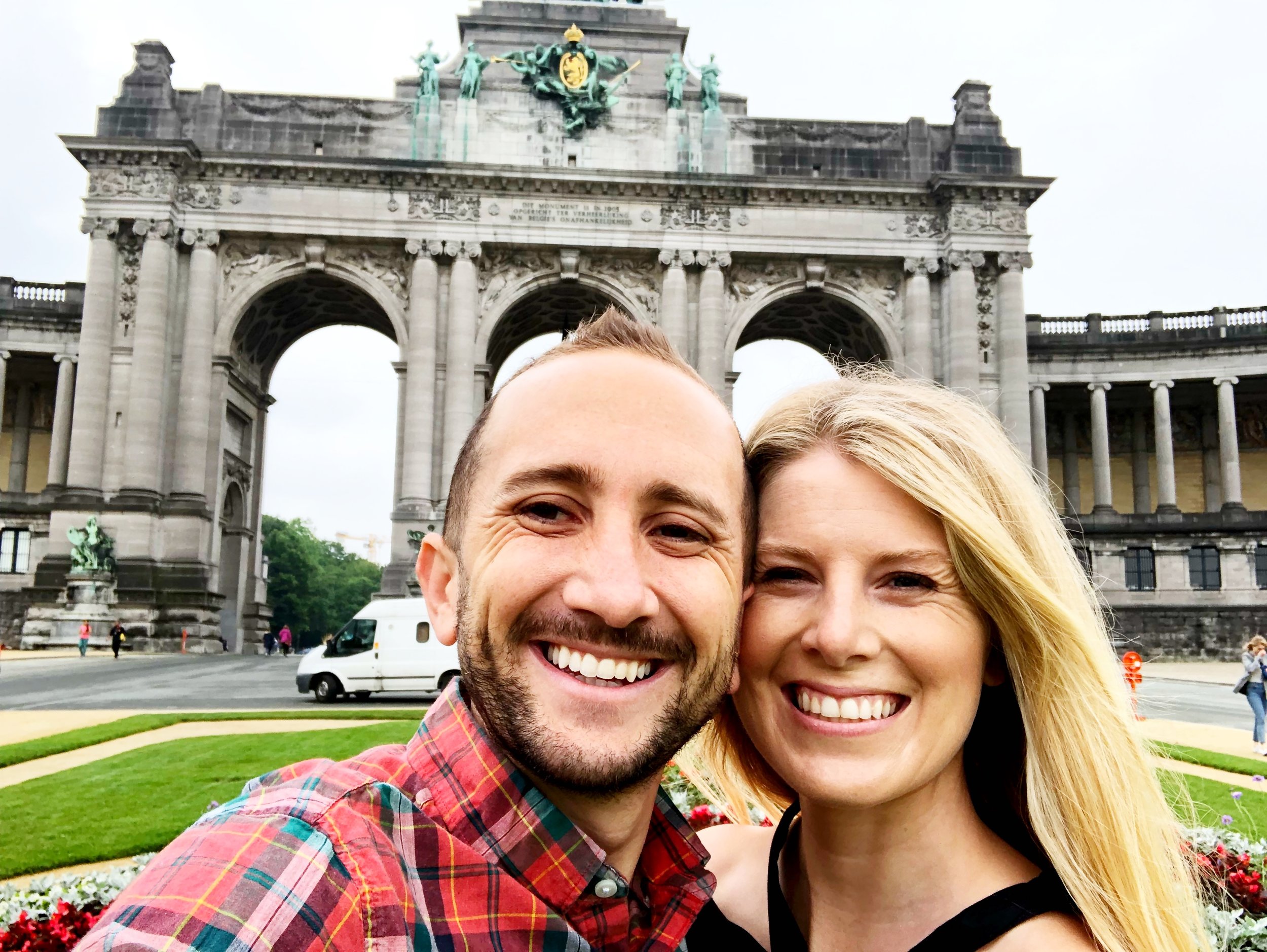 I was so nervous. Not for the interviews, I felt confident in those, but for the big change in our life that was coming. I wanted so badly for this to work out and I knew one of the big steps in making it work was for me to also find a job. I landed in New York, checked into the Yotel (an odd place to stay) picked up my resume binders at FedEx office, and went to bed ready for two straight days of interviews. As I was boarding my flight home I got a call from the recruiter at Citi telling me that I had been the selected candidate and that they'd be making me an offer in the coming days. The sense of relief and jubilation that I had from the news cannot be fully expressed. We were moving to New York, with two great jobs, and a beautiful apartment.
The next three weeks after we both returned home from Europe/New York was all about getting ourselves setup for the future. We were incredibly fortunate that our apartment allowed us to break-lease without paying any penalty. Both of our jobs were incredible gracious in our final weeks and many of our evenings and weekends were spent on goodbyes as we left California behind after 30+ years of our lives there. Over the 23rd and 24th of June we had the movers come and move our stuff from our Newport Beach apartment and take it across the country to New York. I'll never forget going to Carlsbad on the 24th for my Grandma's birthday and saying goodbye to everyone. It was one of the hardest moments for me, I had to pull over in our RAV4 for a few minutes after leaving my Grandma's house to just get my emotions under control.
Our Newport Beach apartment was empty for the last week of June. We slept on blow up mattresses and watched TV on our iPad and a cheap projector I got off Amazon. I drove Jenn to Carlsbad for her last day of work, after almost two years of talking about it we stopped at Vista Point, before going to her work and then driving back to Orange County to sell the RAV4 to Carmax and then heading to LAX with our suitcases packed and our apartment keys turned in. On the 28th of June we left LAX for New York and thus begun our life as New Yorkers.
We stayed our first couple of days at the Conrad in New York. Ironically I started work before Jenn (June 29th) and that weekend we got keys for our first New York apartment. We had little to nothing to move in with outside of our suitcases and the new things we purchased from Amazon. We spent our first week and a half in New York on an air mattress, often getting 2-3 packages a day delivered. Jenn began work on July 2nd and lie that we were back to work, and living in New York. It sort of just began and happened. Our stuff finally arrived from California on the last day of our delivery window July 7th. They first dropped off some of our boxes at storage before the rest came to our apartment. The good news was that everything except for one glass made the cross country trek in perfect condition.
Once we had our stuff back the transition to living in New York became much easier. I'm not going to lie we both got homesick from time to time. There were moments that I longed for the familiar. But with each passing day and every new restaurant we tried, or new area of Manhattan we explored, it was become more and more like home. One of my most treasured memories of our first month in New York was on a the last Friday night of July Jenn and I had our favorite Indian restaurant delivered via GrubHub and after dinner we took a long walk along the Hudson river. It was a beautiful night and reminded me so much of our old Newport Beach walks, the comfort of that night and those walks have been tremendous.
August arrived and so to did our birthdays and the arrival of Jake to come visit. Jake spent four nights with us and we kept him busy. Between the incredible food, an amazing orchestral experience, to touring some of the lesser known areas of Manhattan we had an amazing time. The highlight was going back to the Michelin star restaurant Musket Room which continues to be one of the best places we've ever eaten at.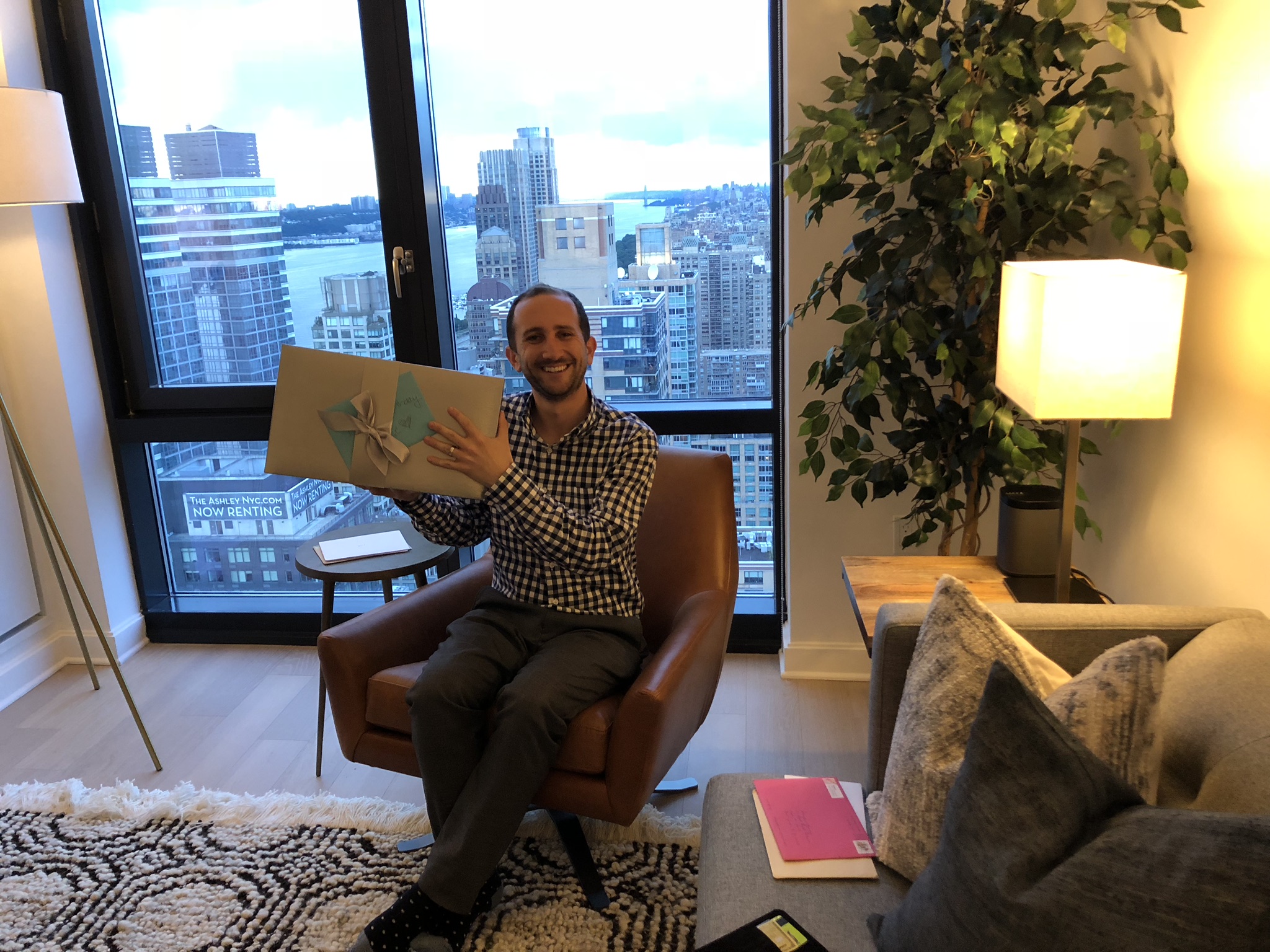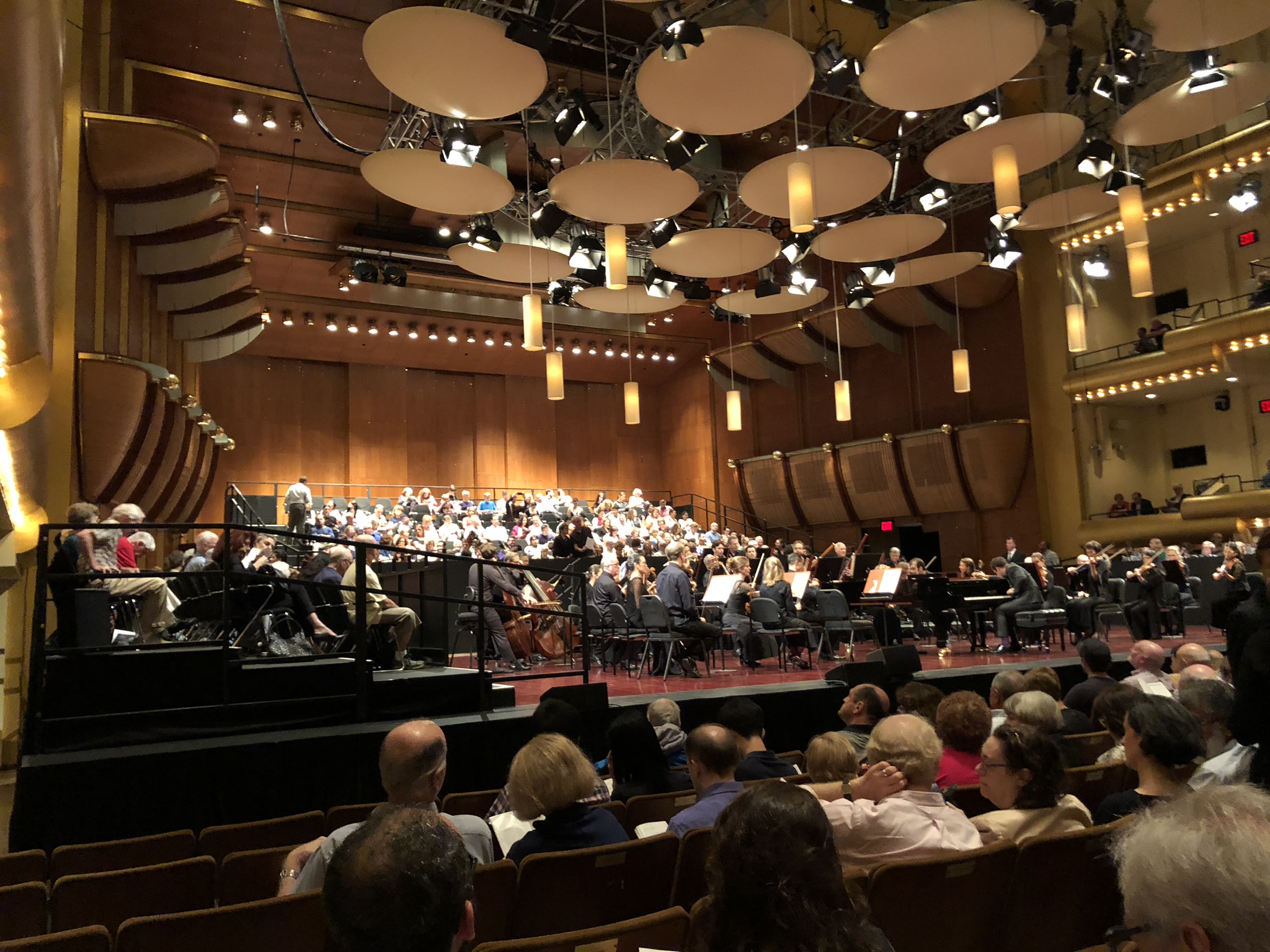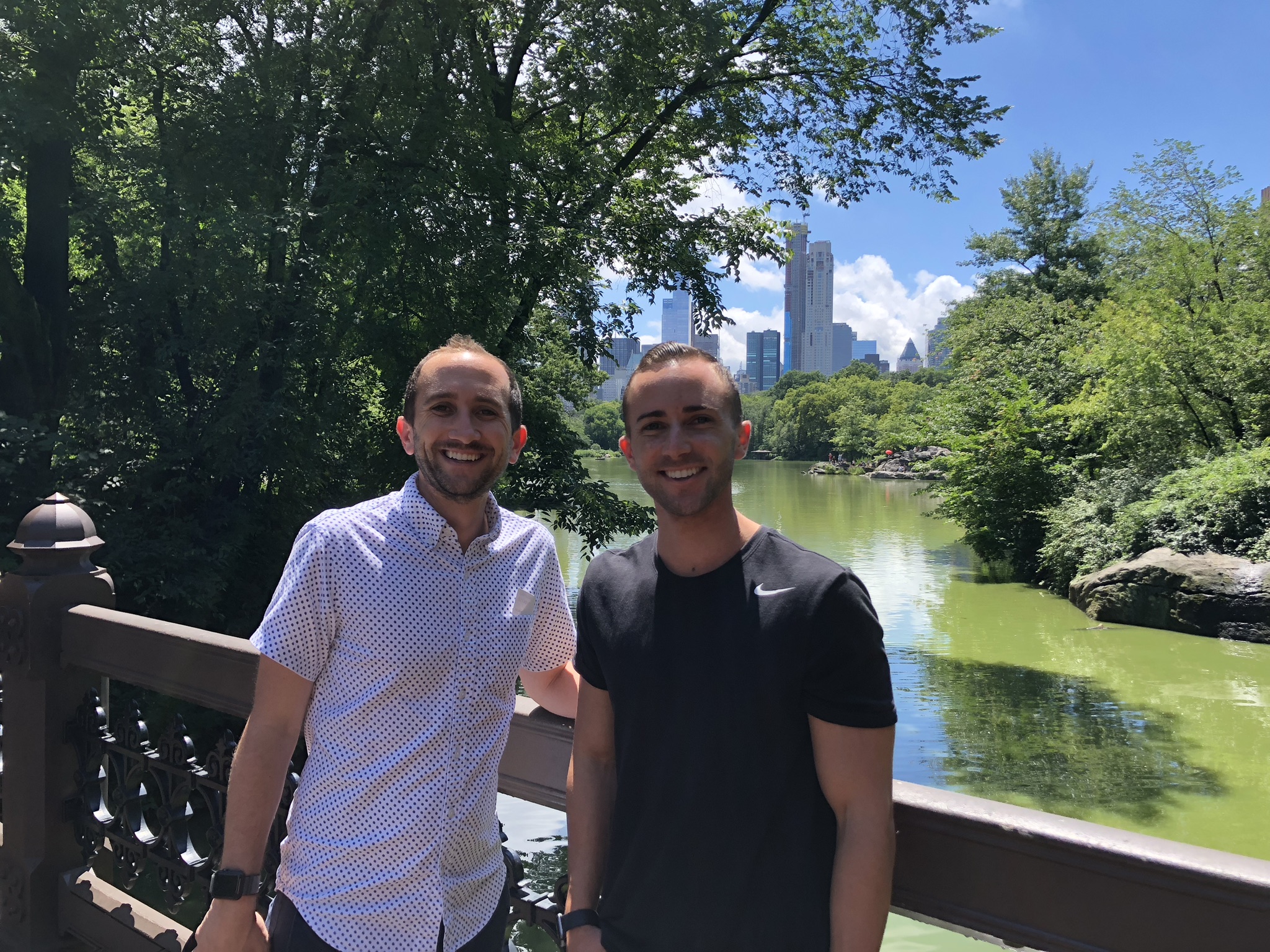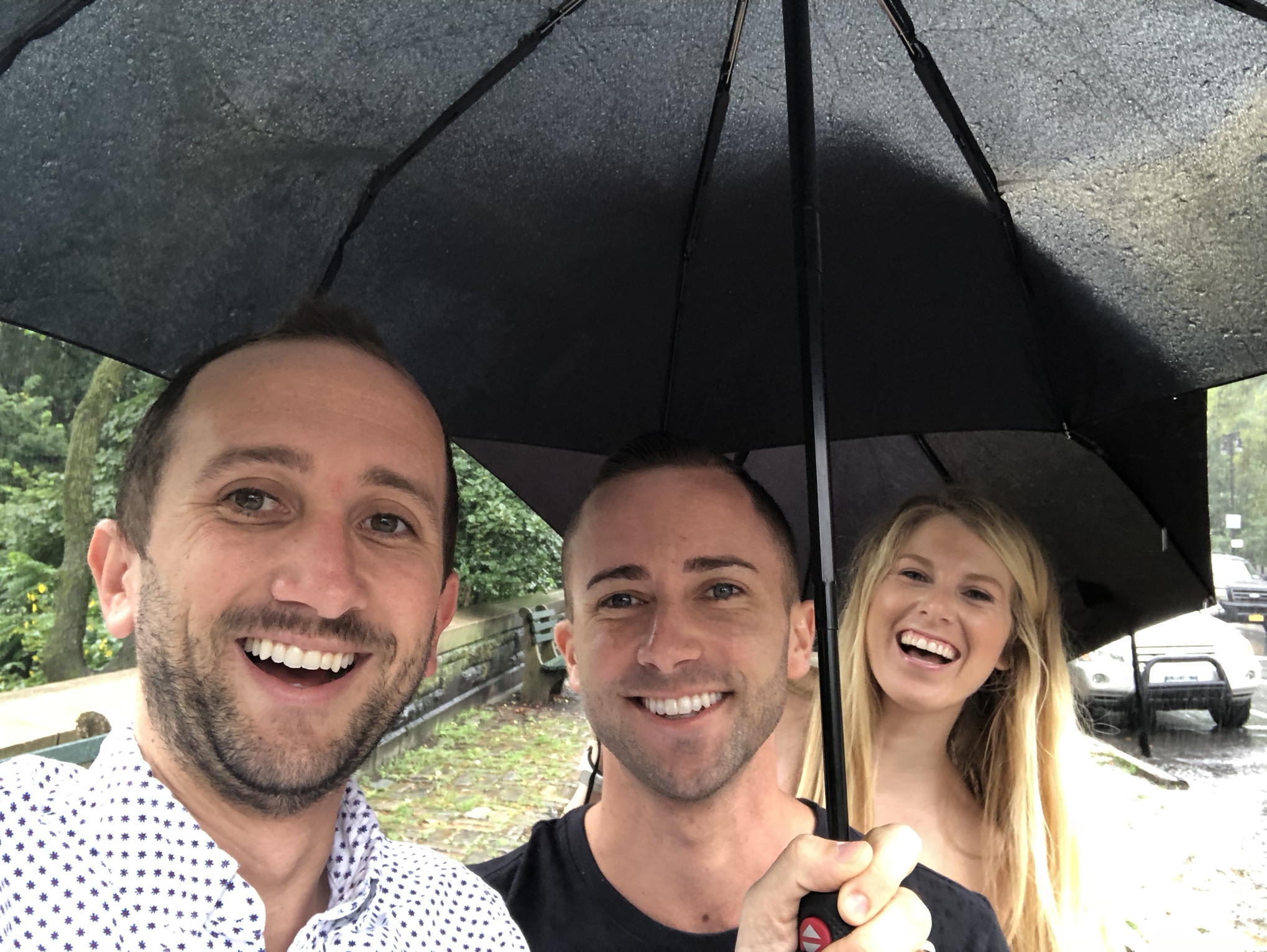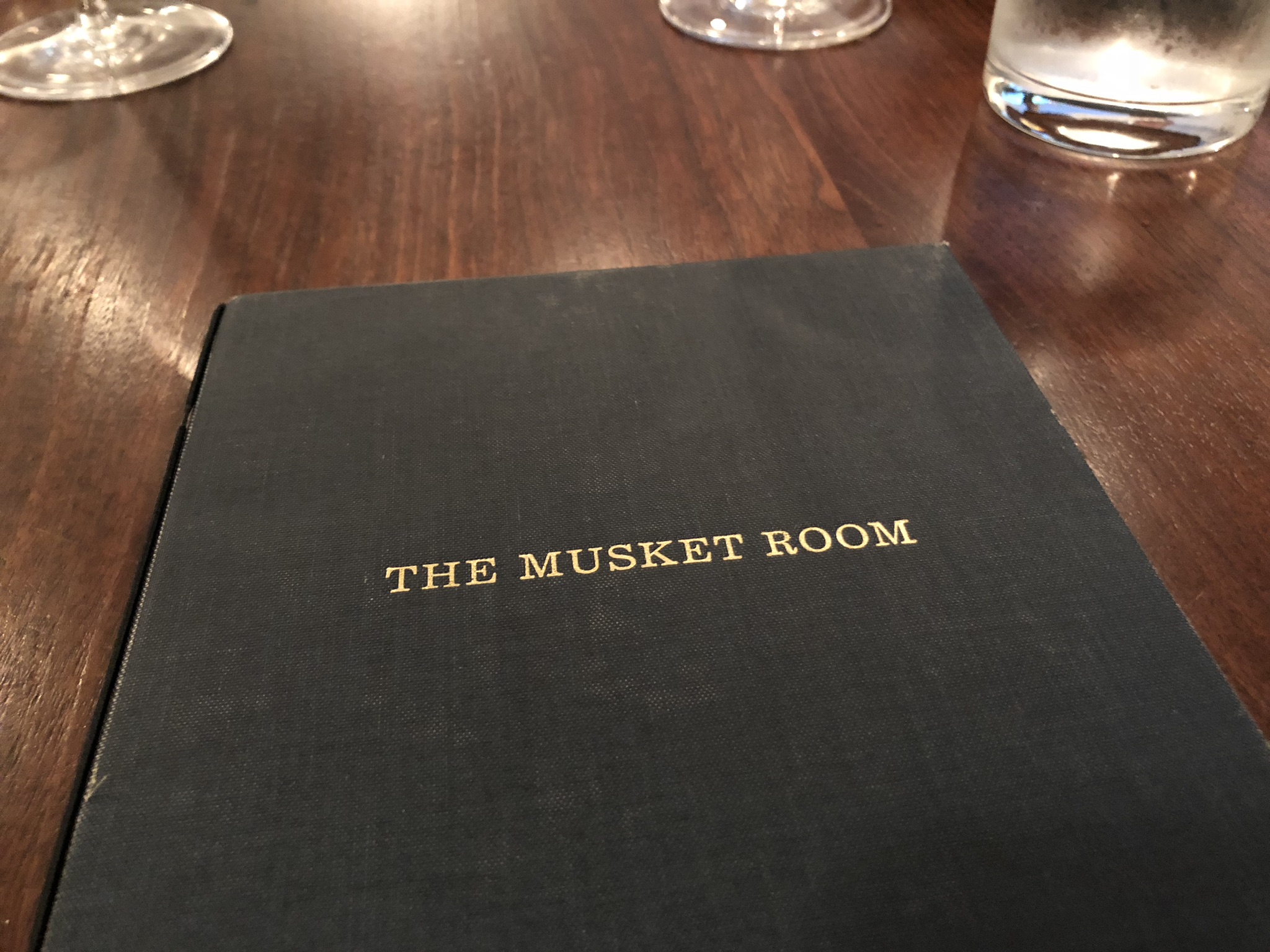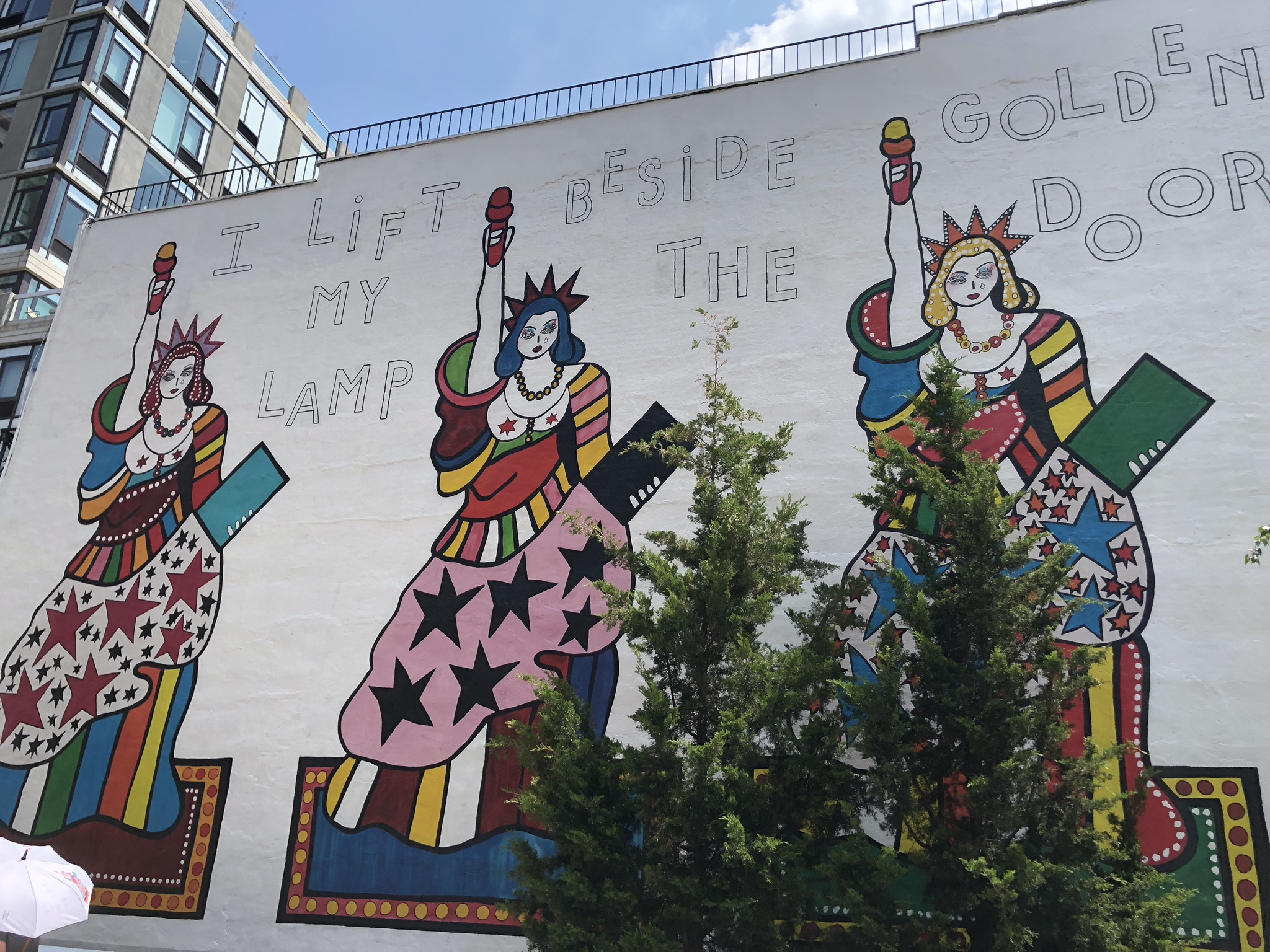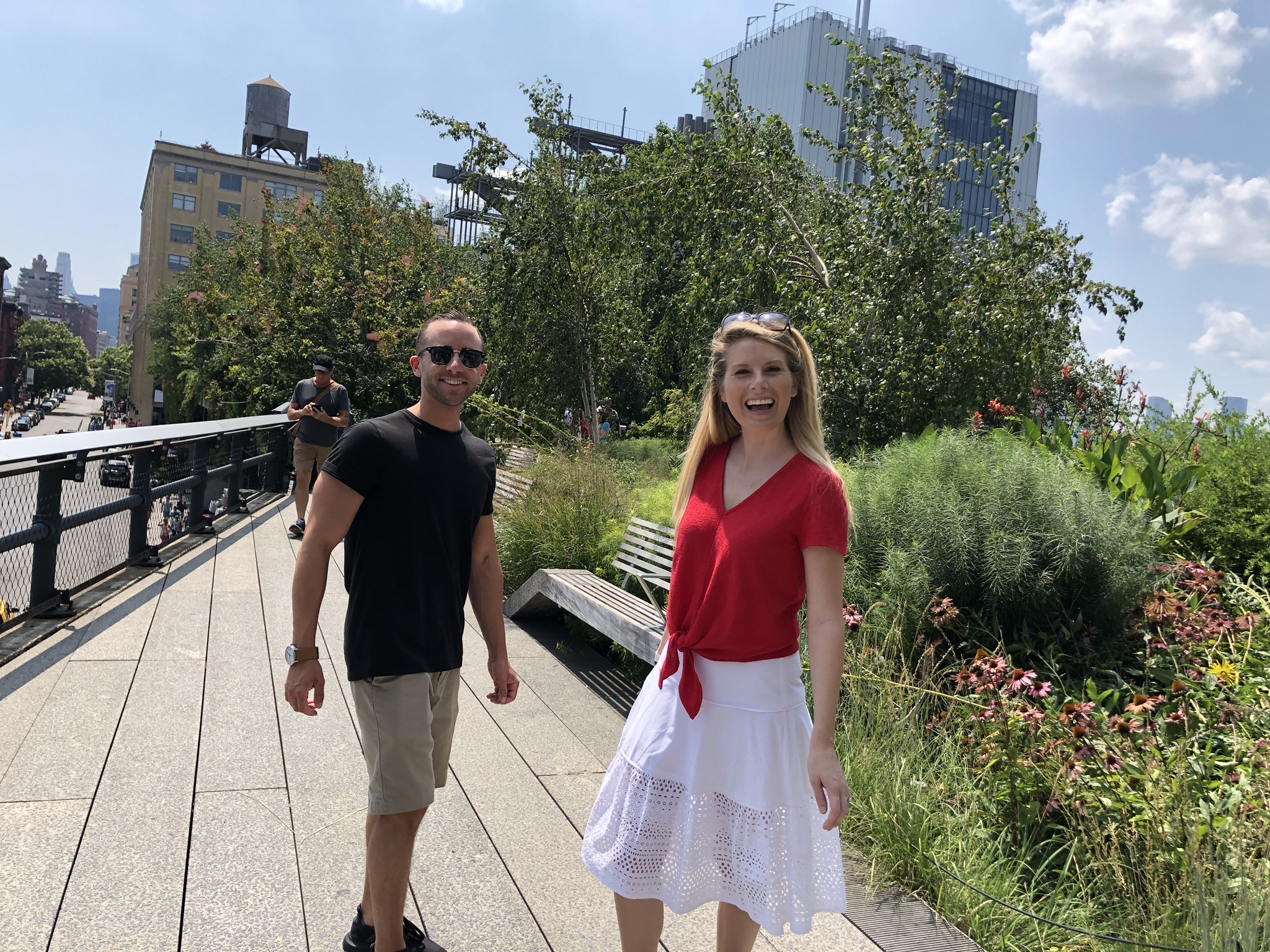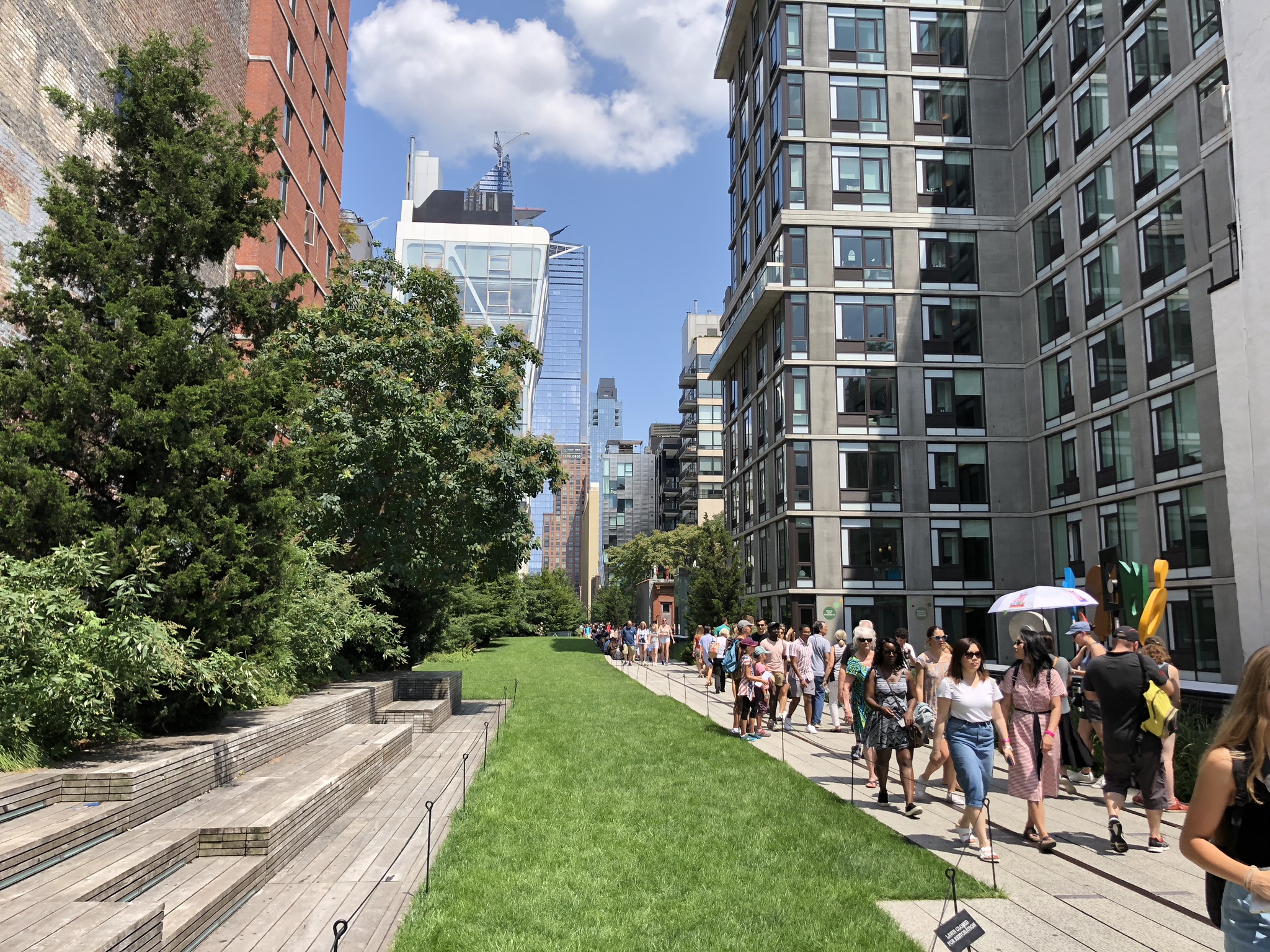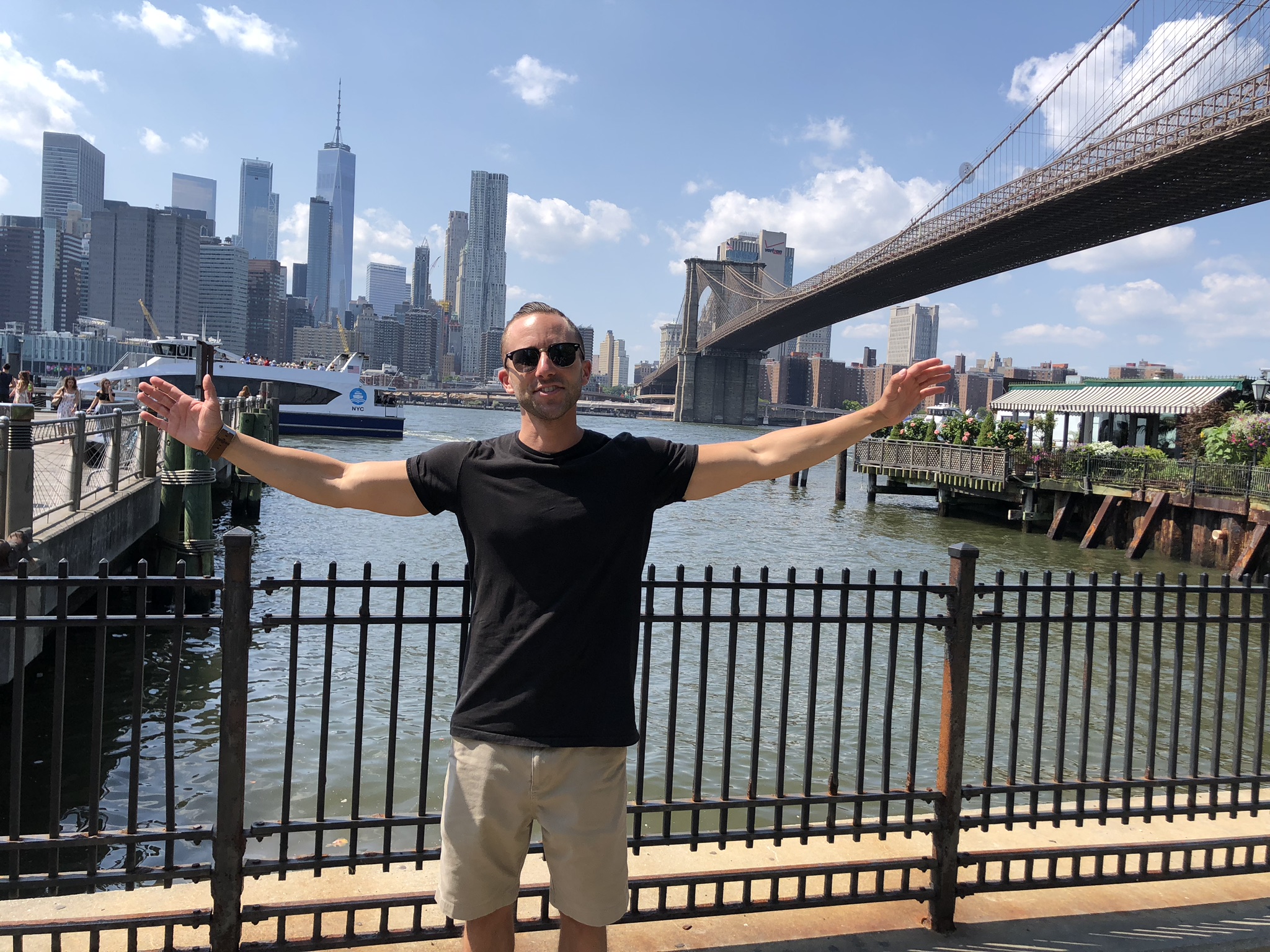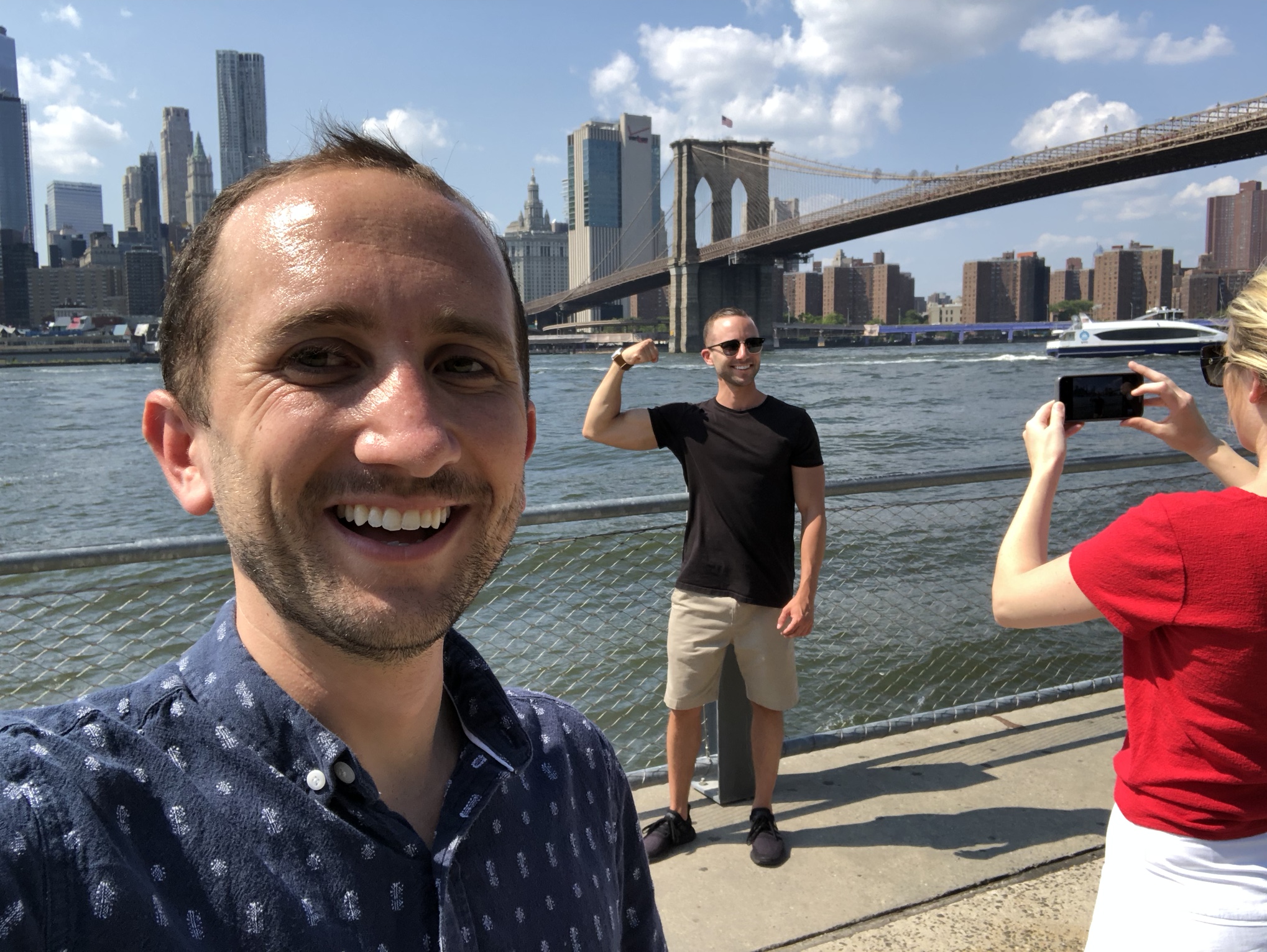 At the end of August we were back out traveling again. Our big trip which we ended up trimming because of our new jobs had arrived and we were off to an action packed three weeks of traveling. We left for JFK airport and a few hours later we upgraded our seats to business class and were off to Milan. I've recapped every day of this trip but easily the highlight of our time in Milan was actually the day-trip we took to Venice and then arriving back to Milan and having one of the best meals of our life at Contraste. From there we flew to Marrakech where spent the next five days at the Four Seasons. We did a couple of tours around Marrakech and loved soaking up the culture and the incredible food.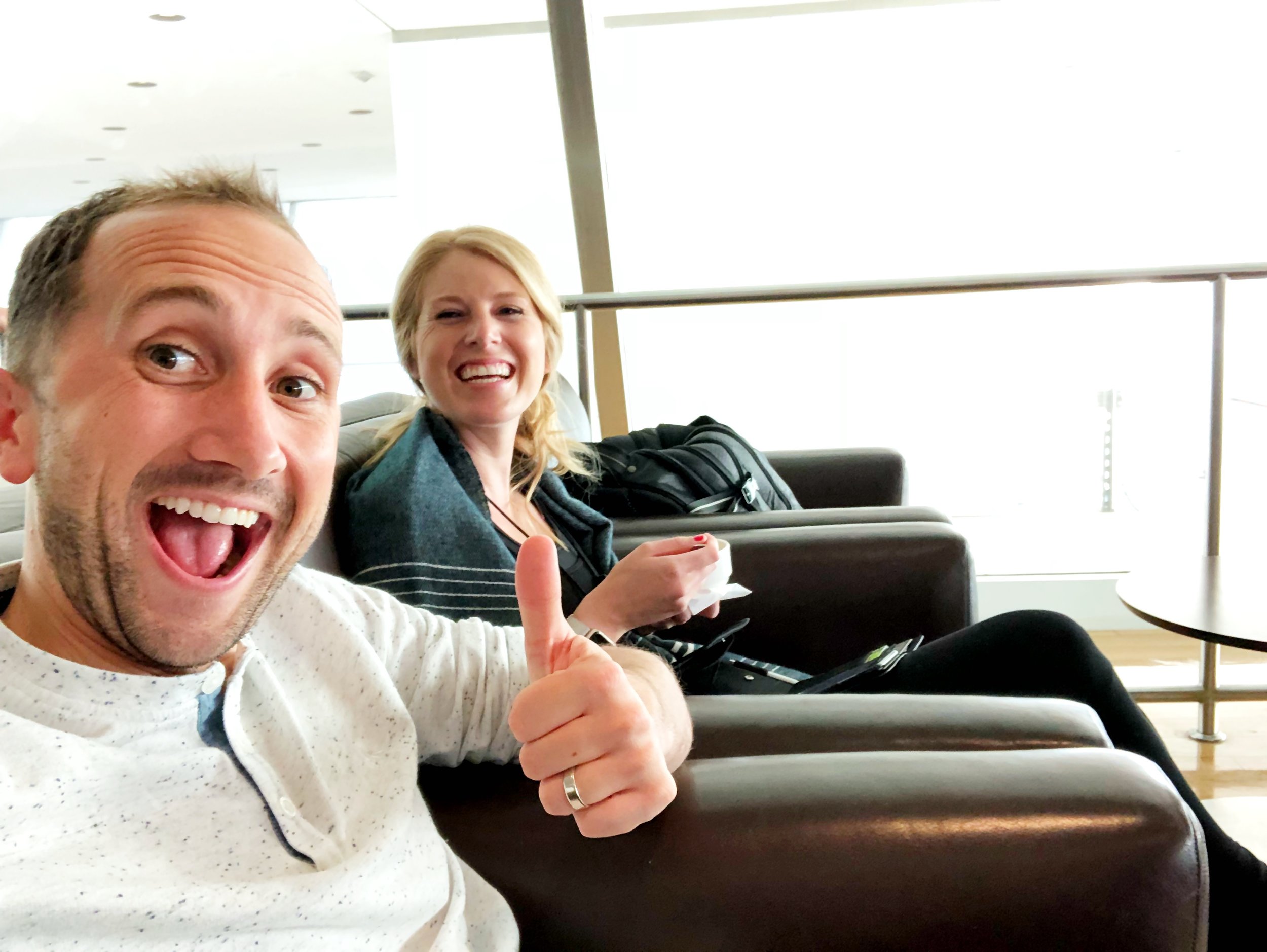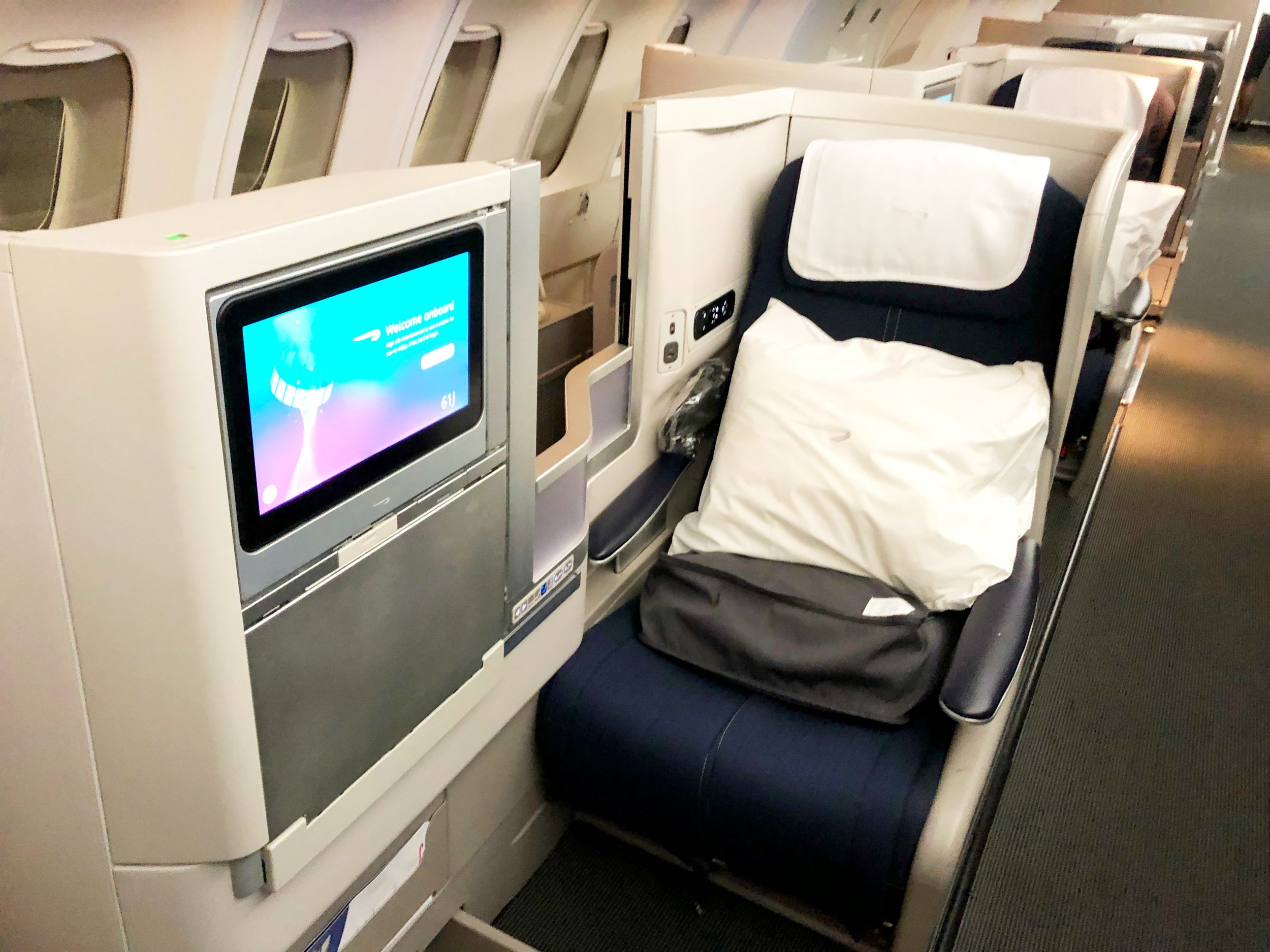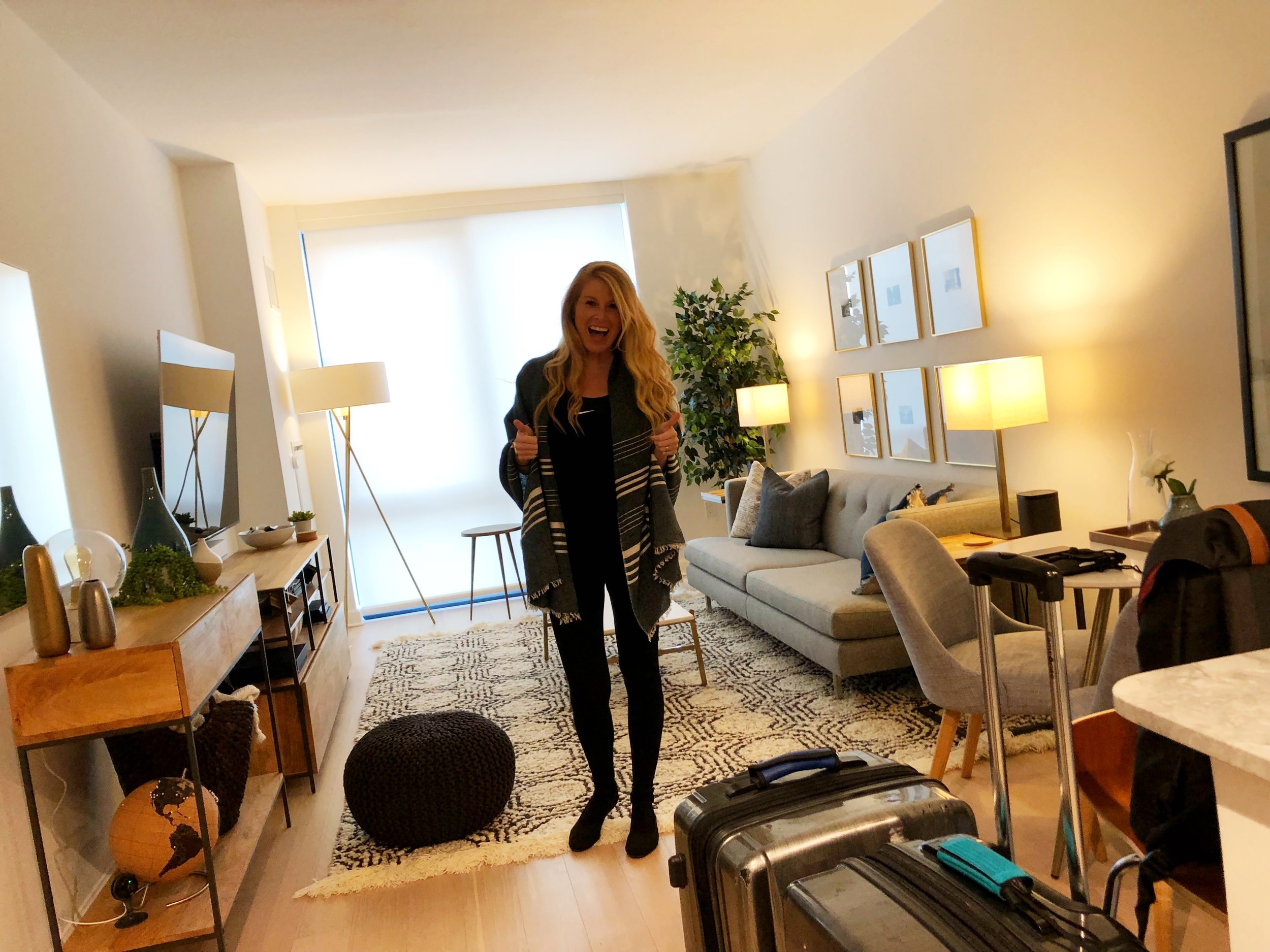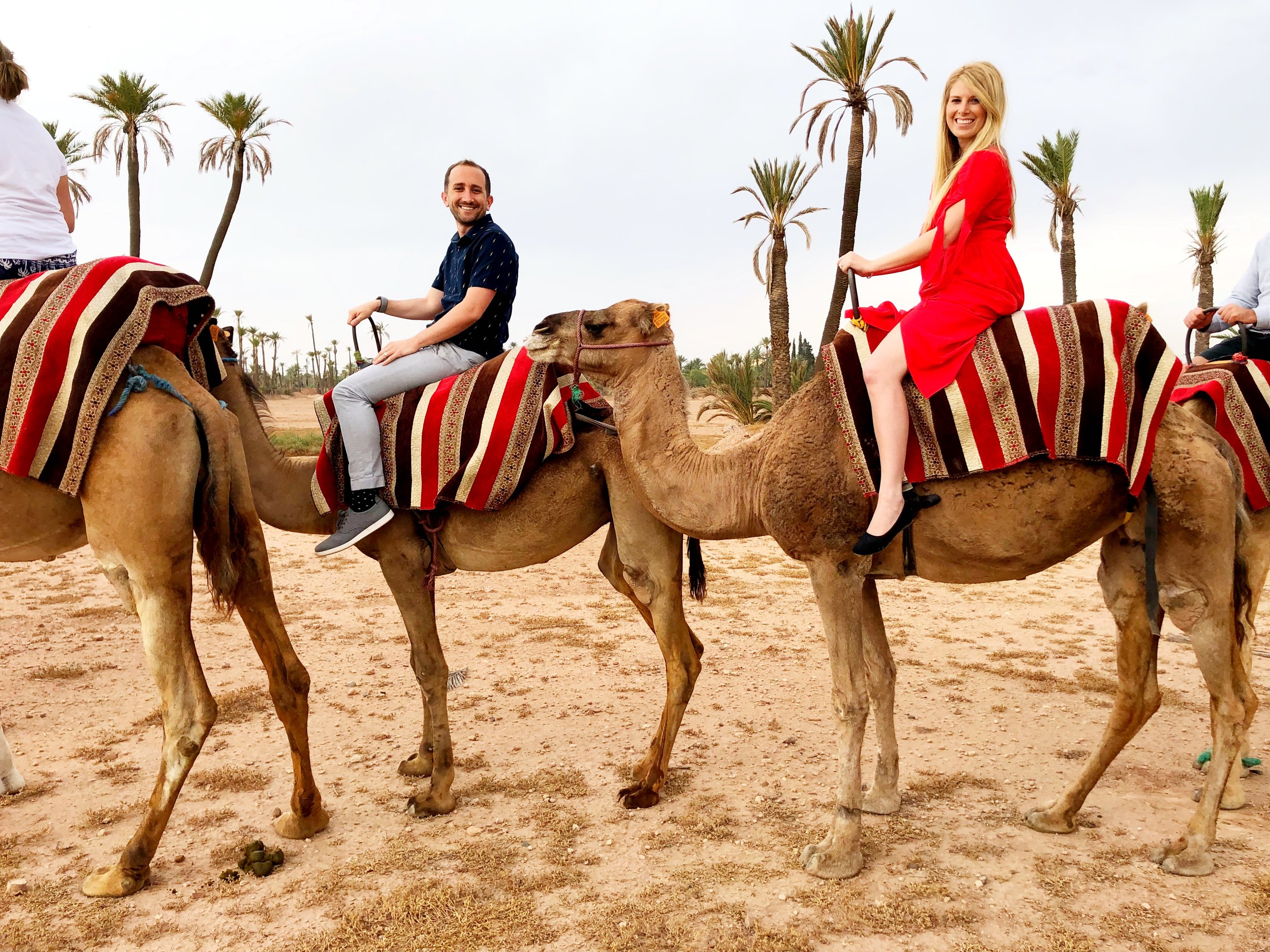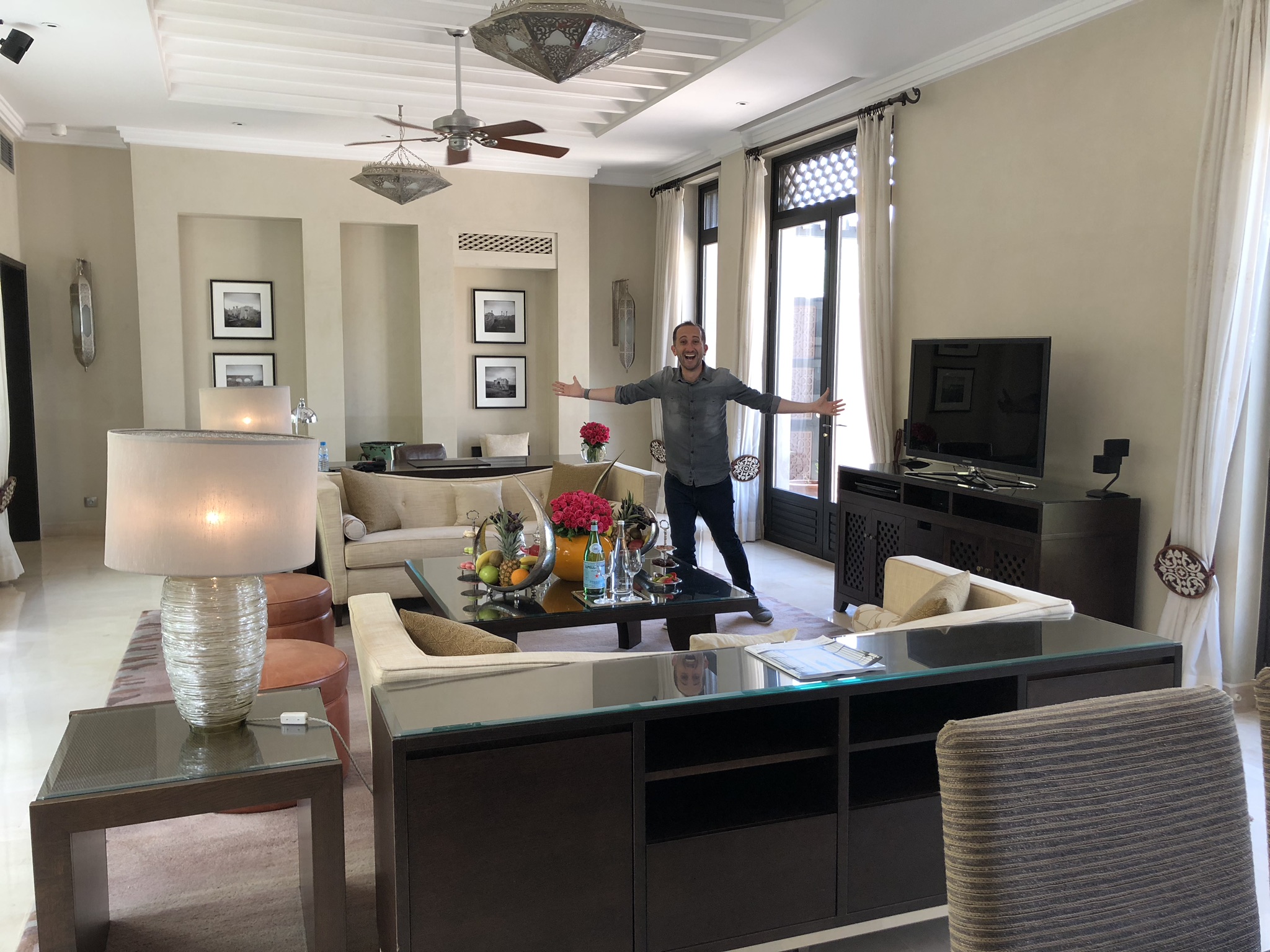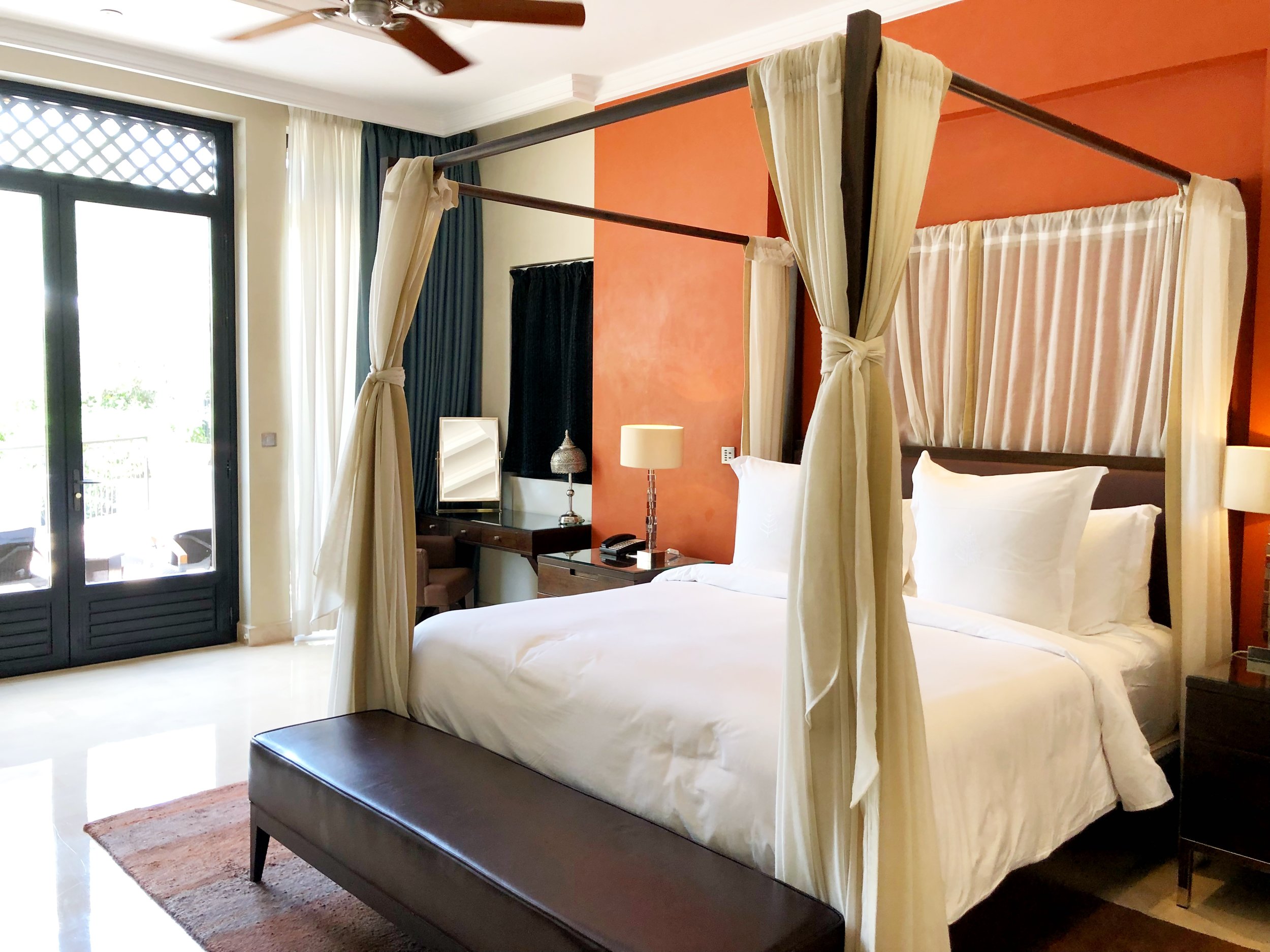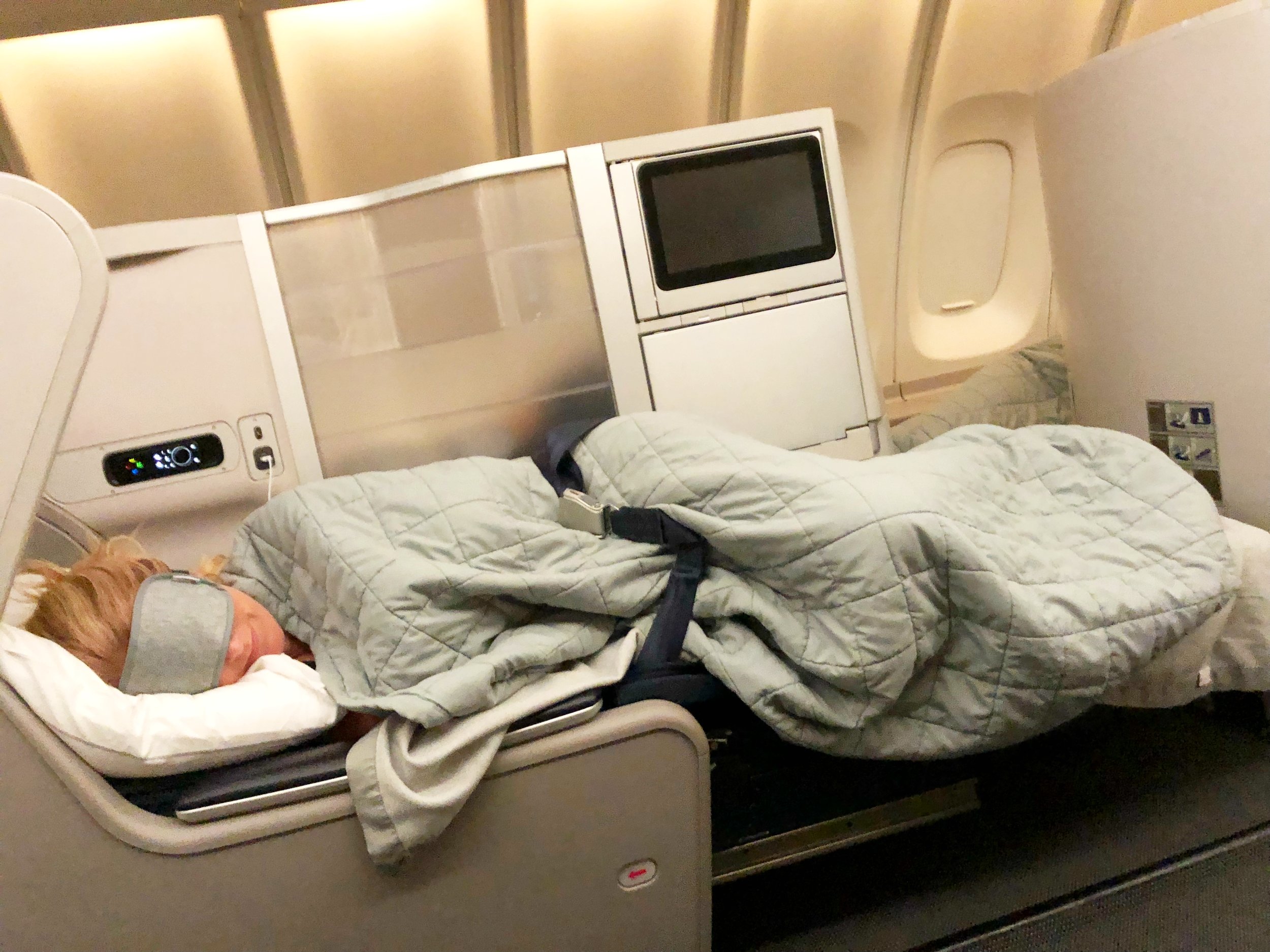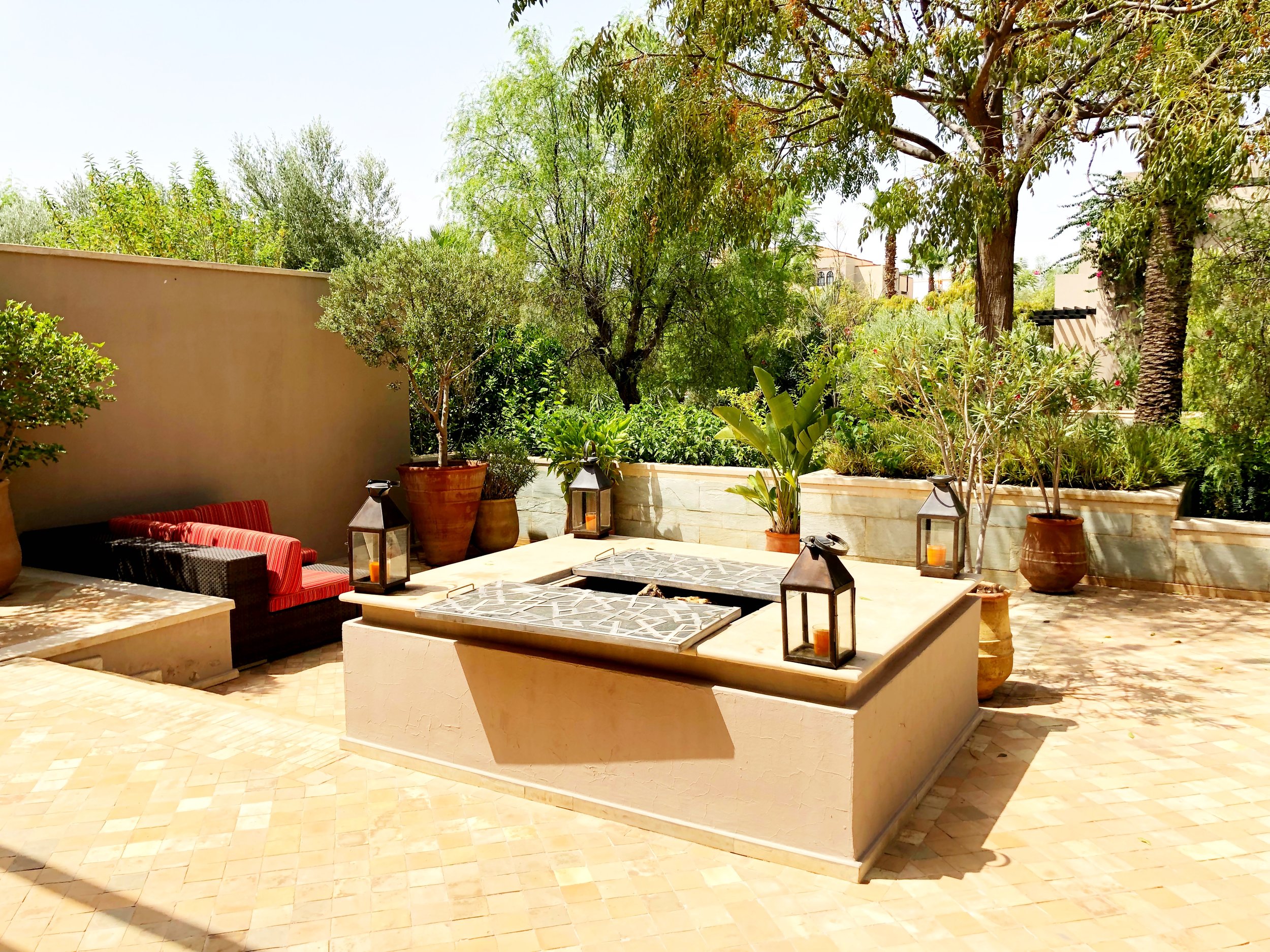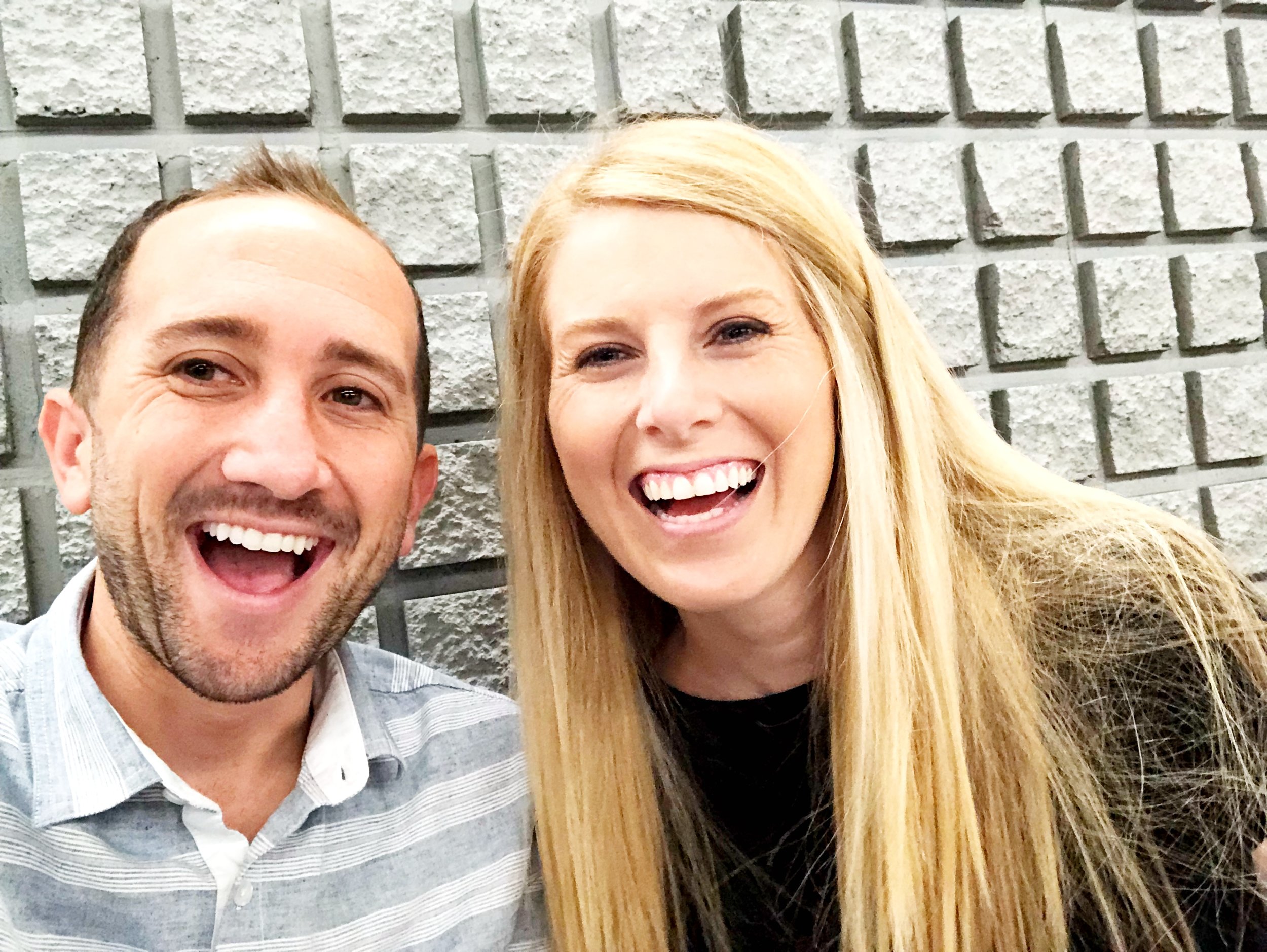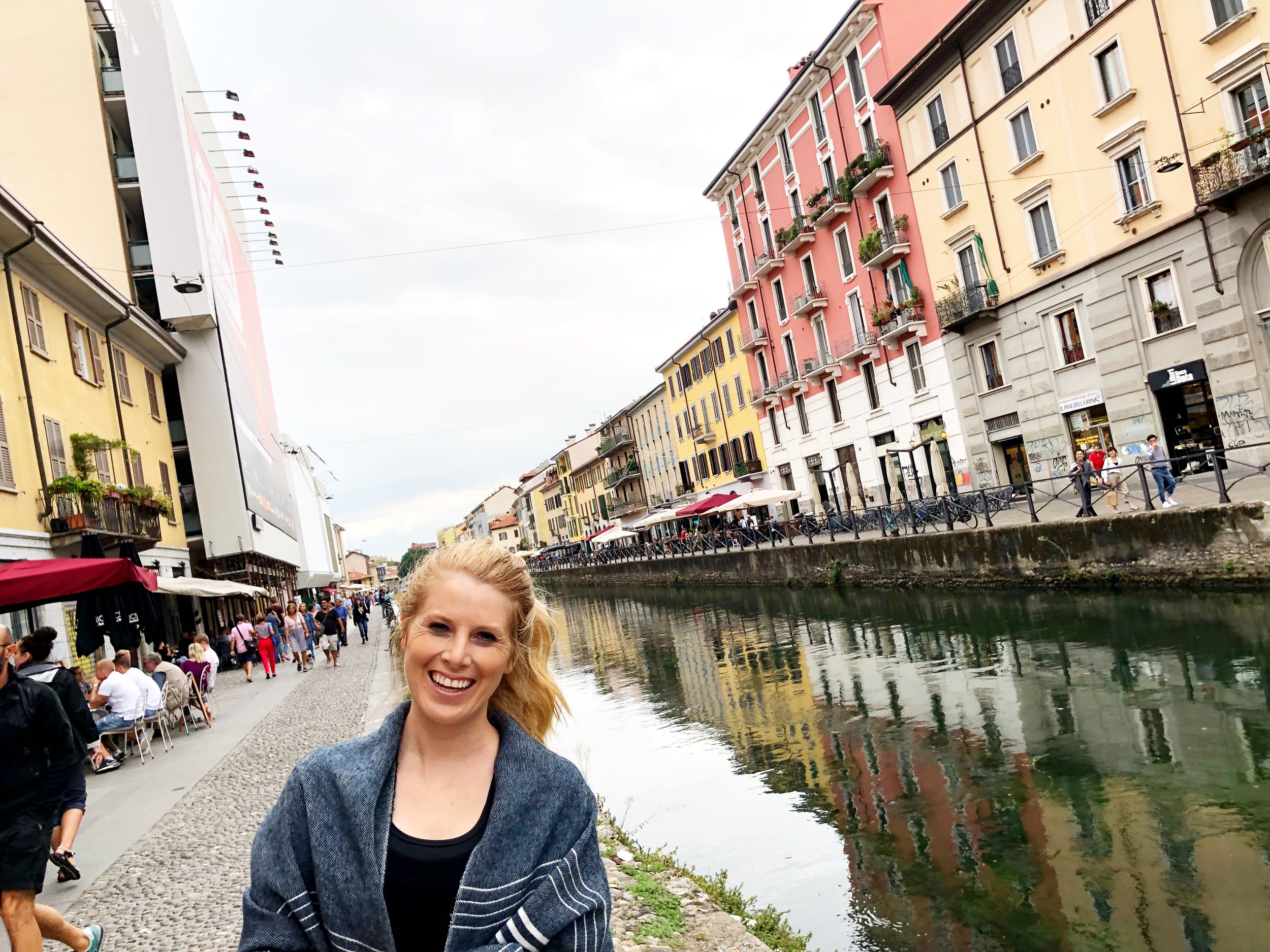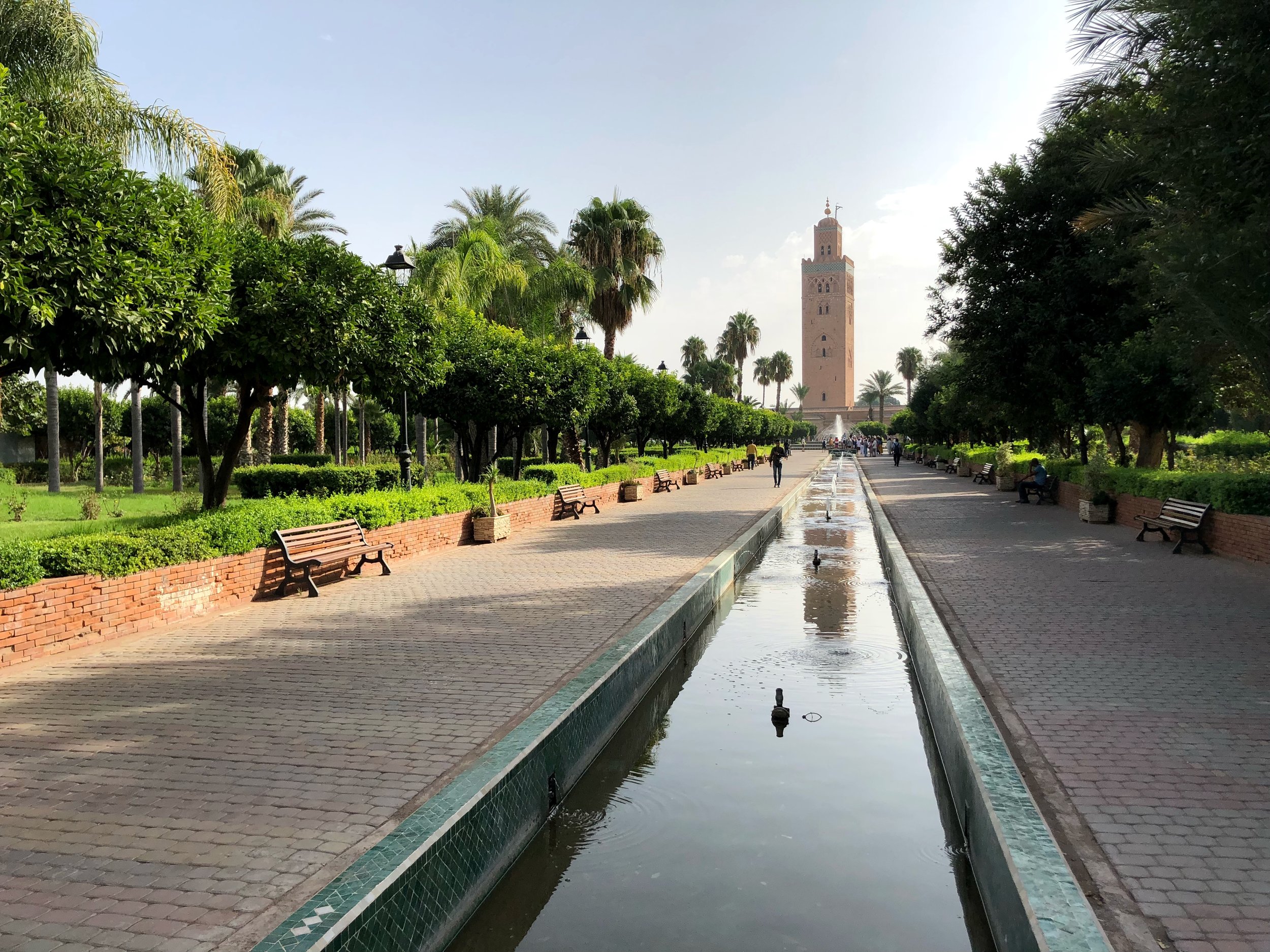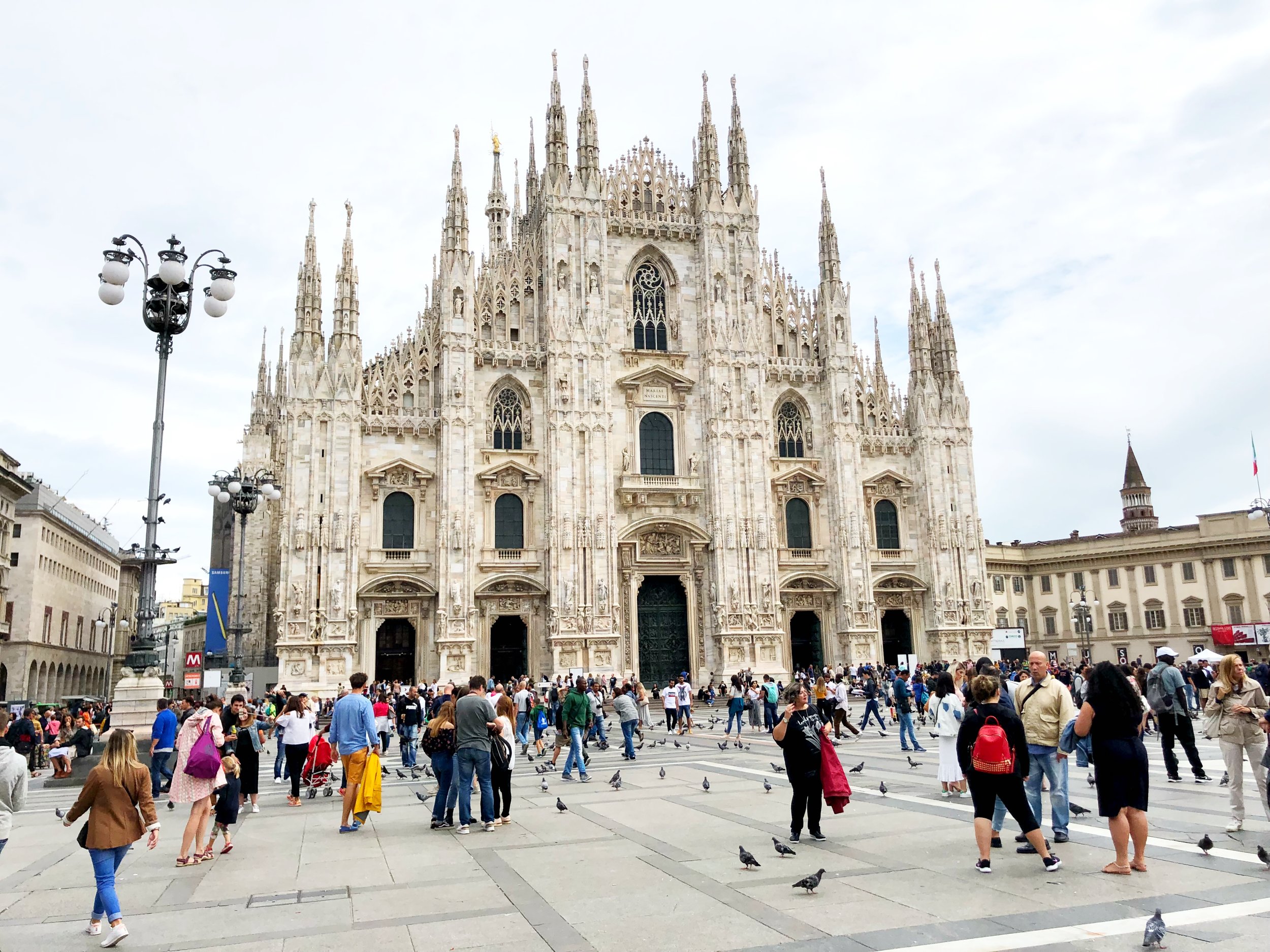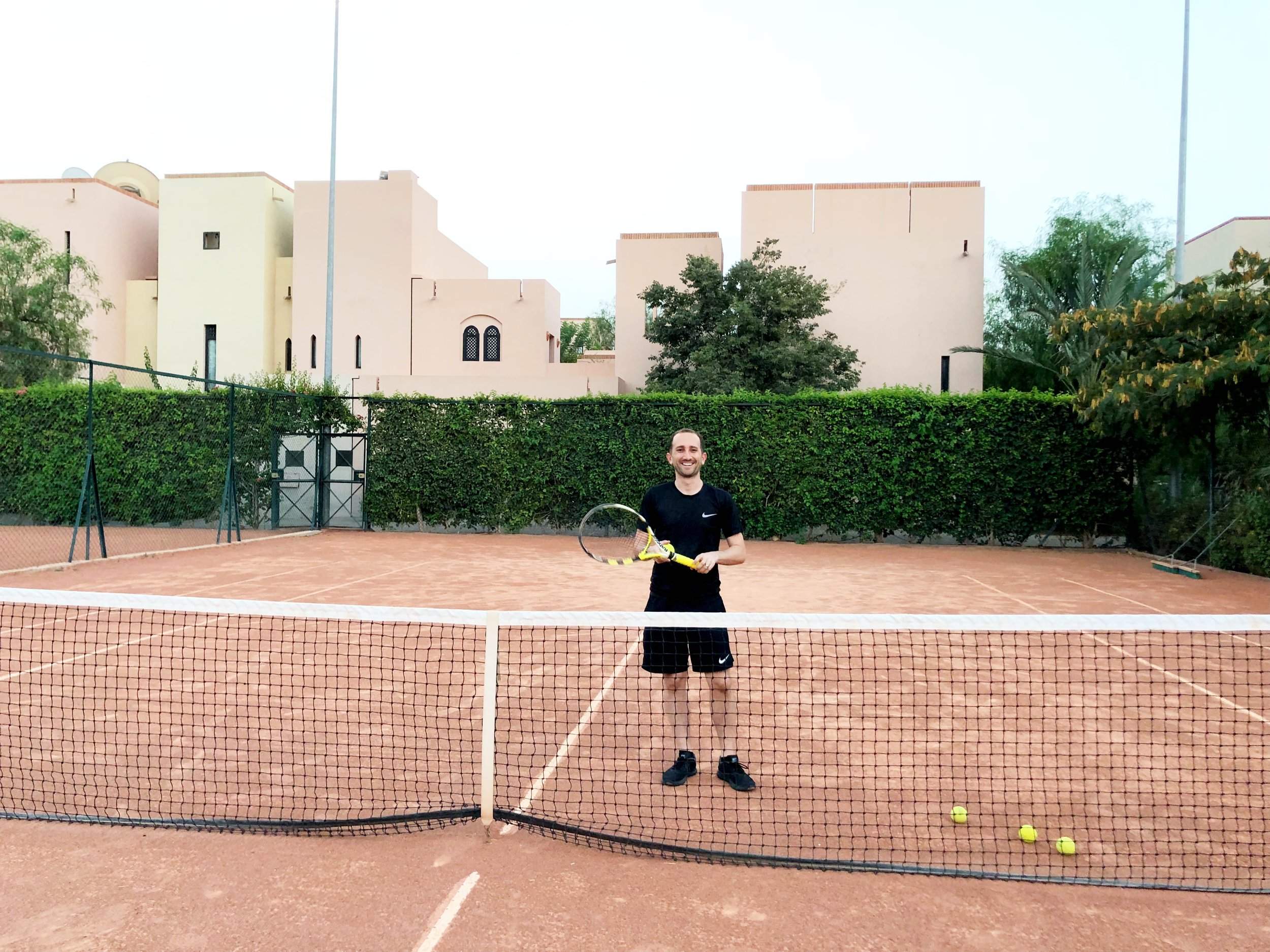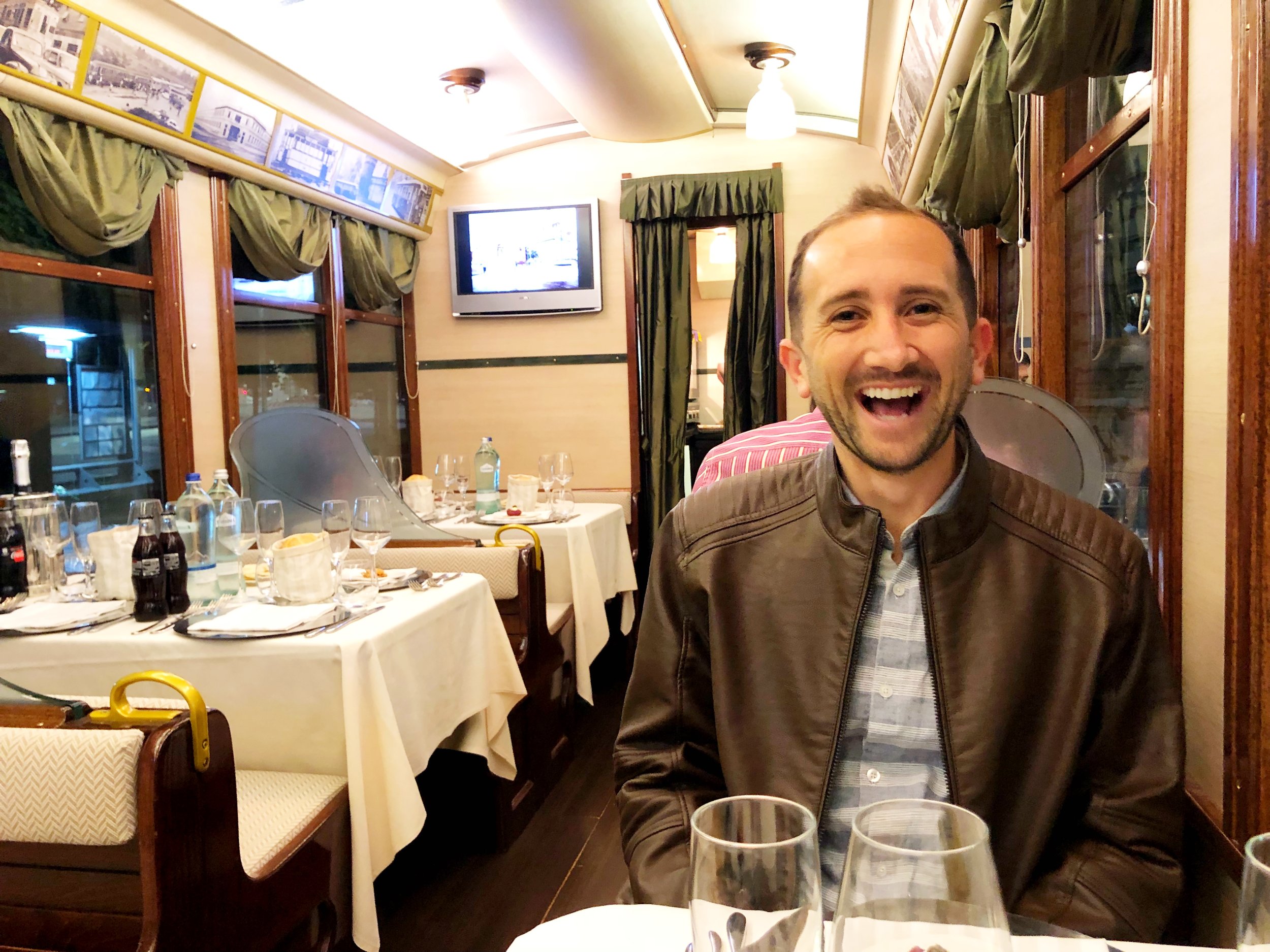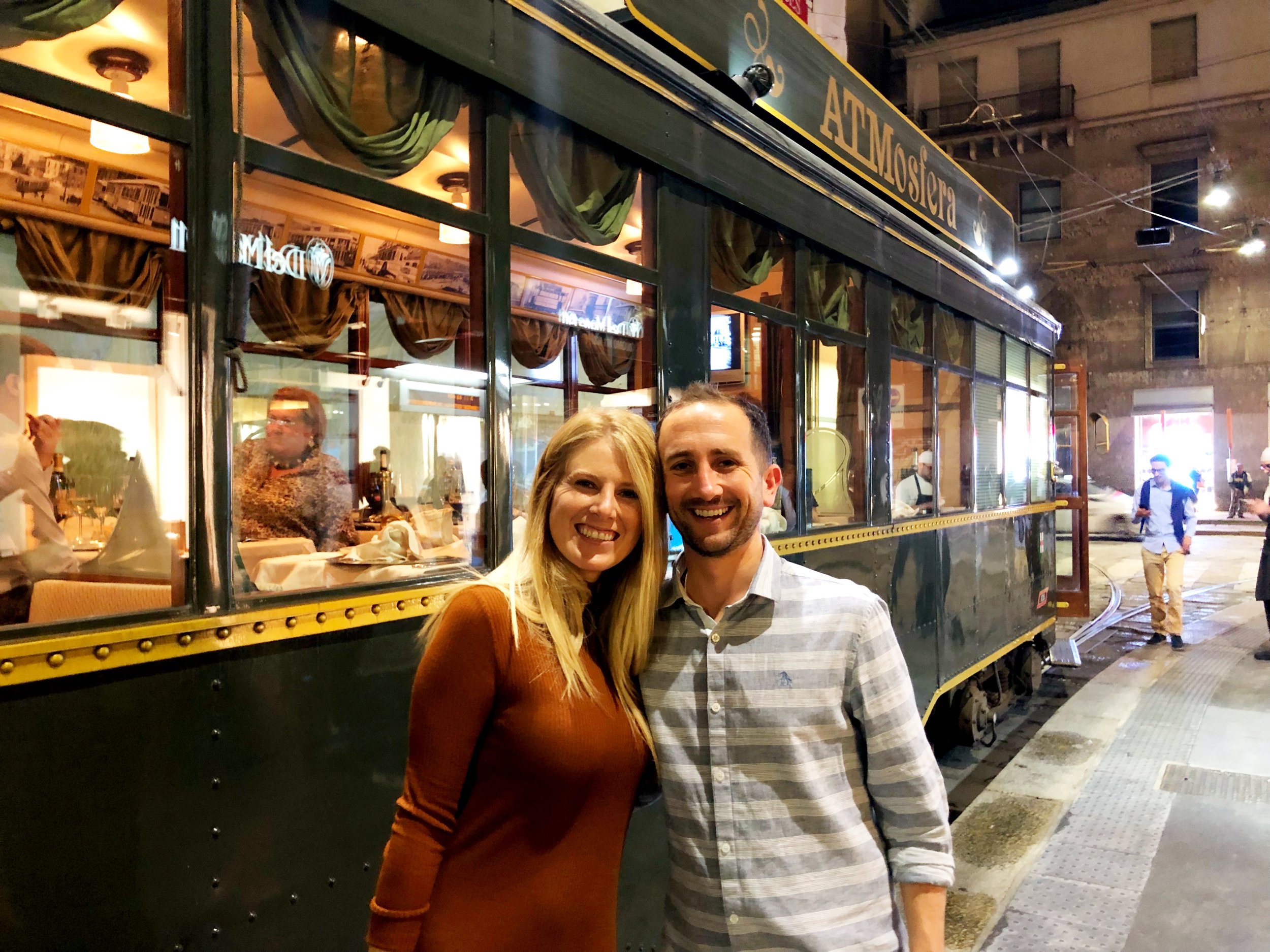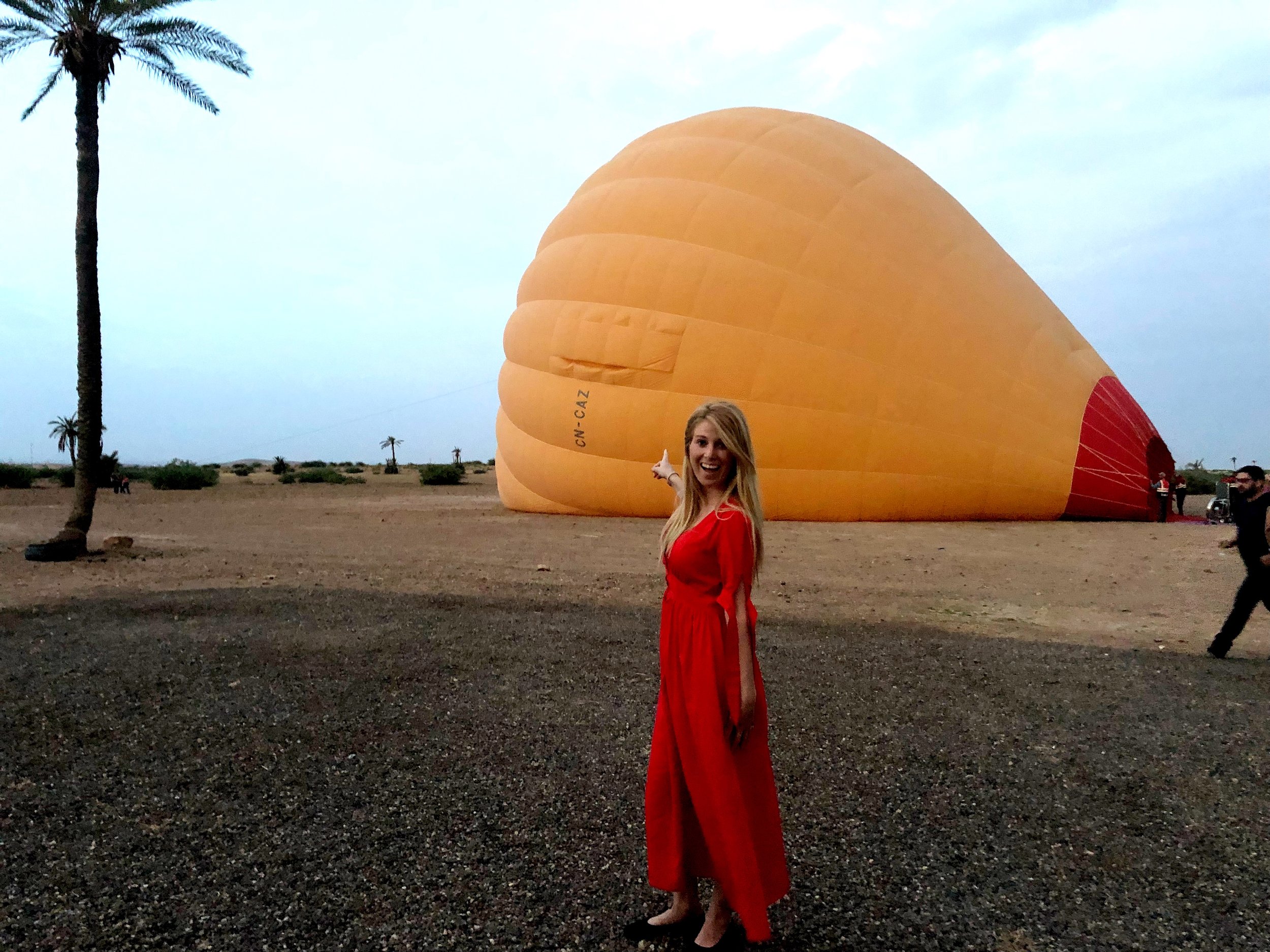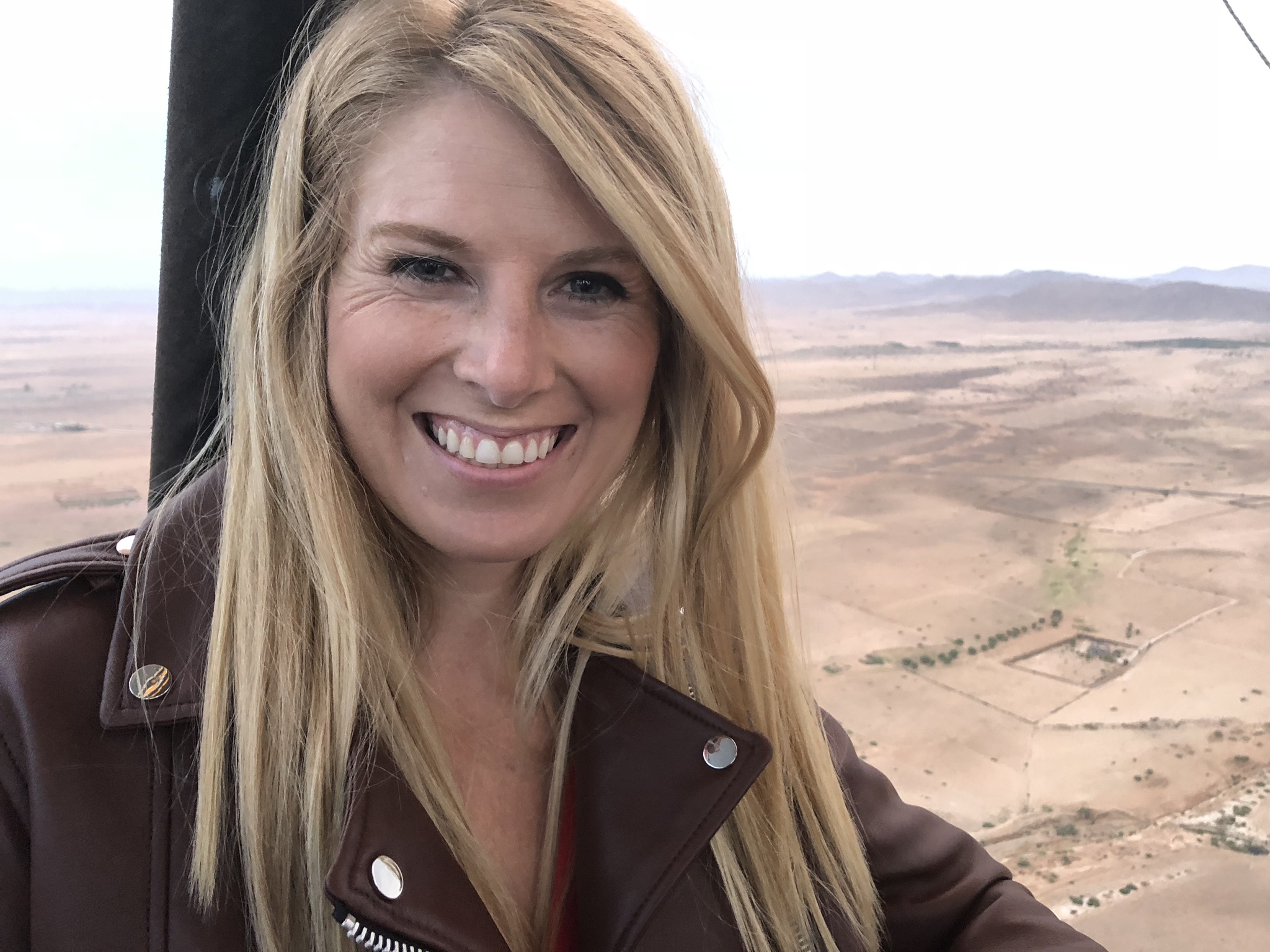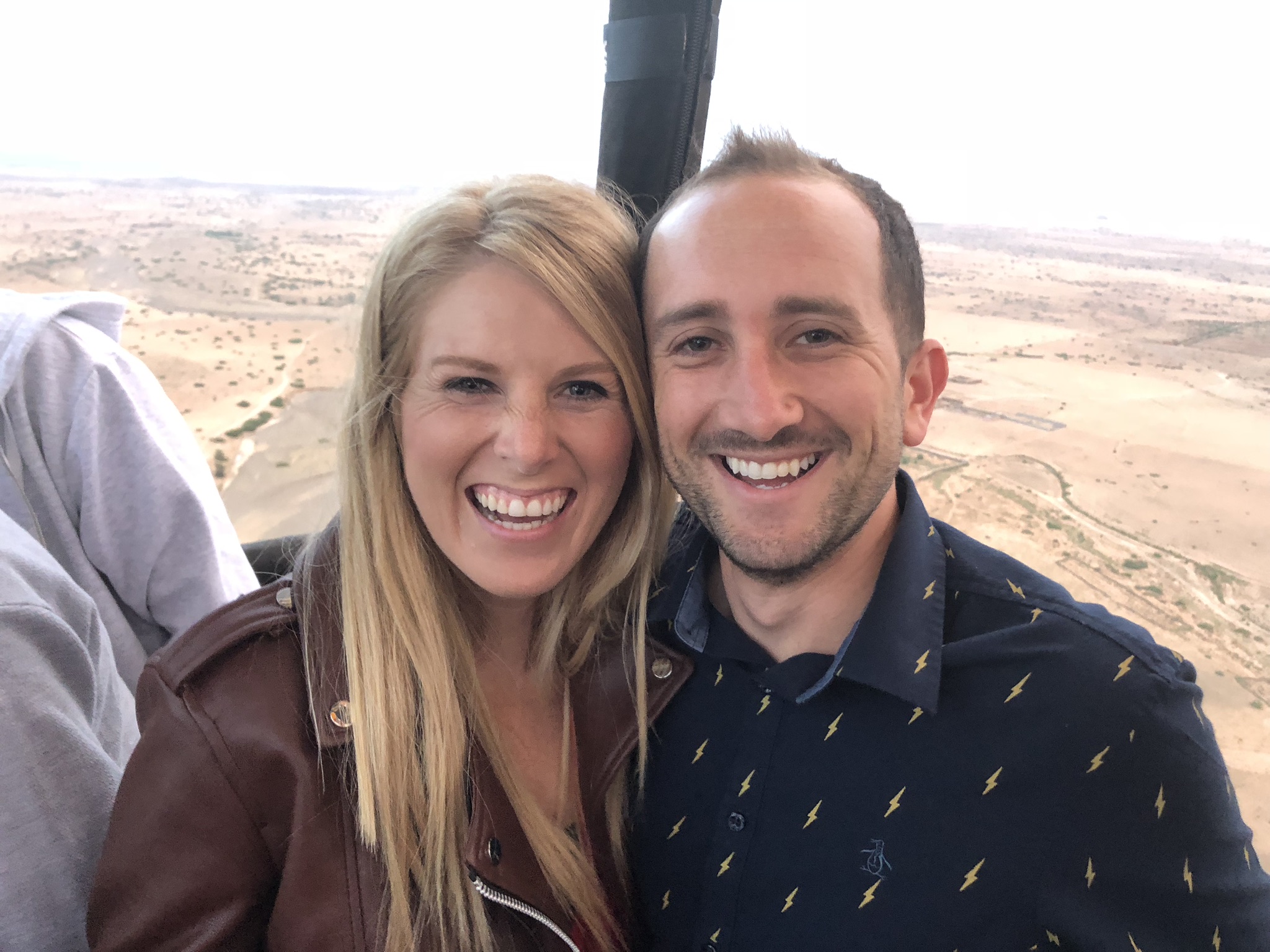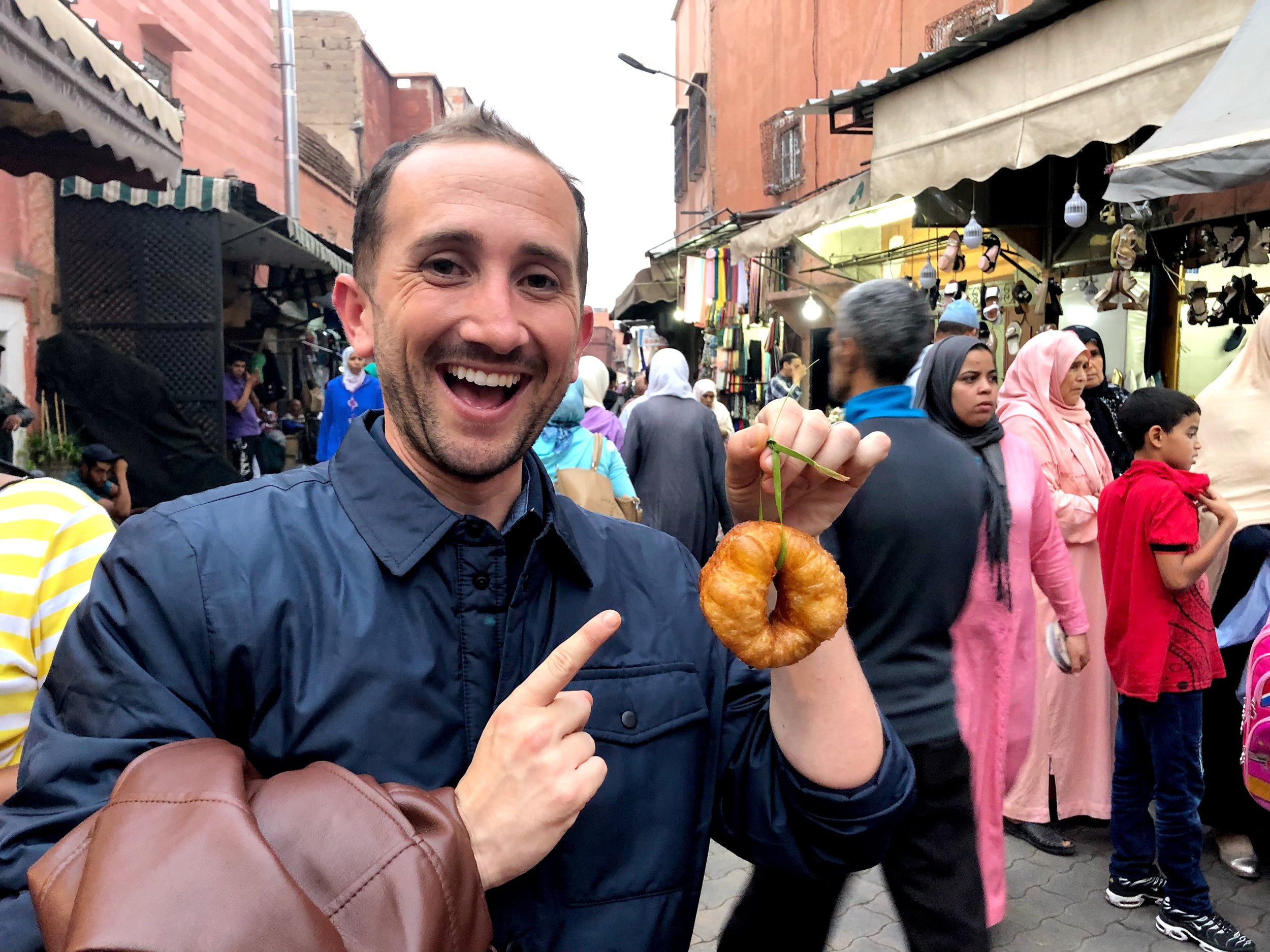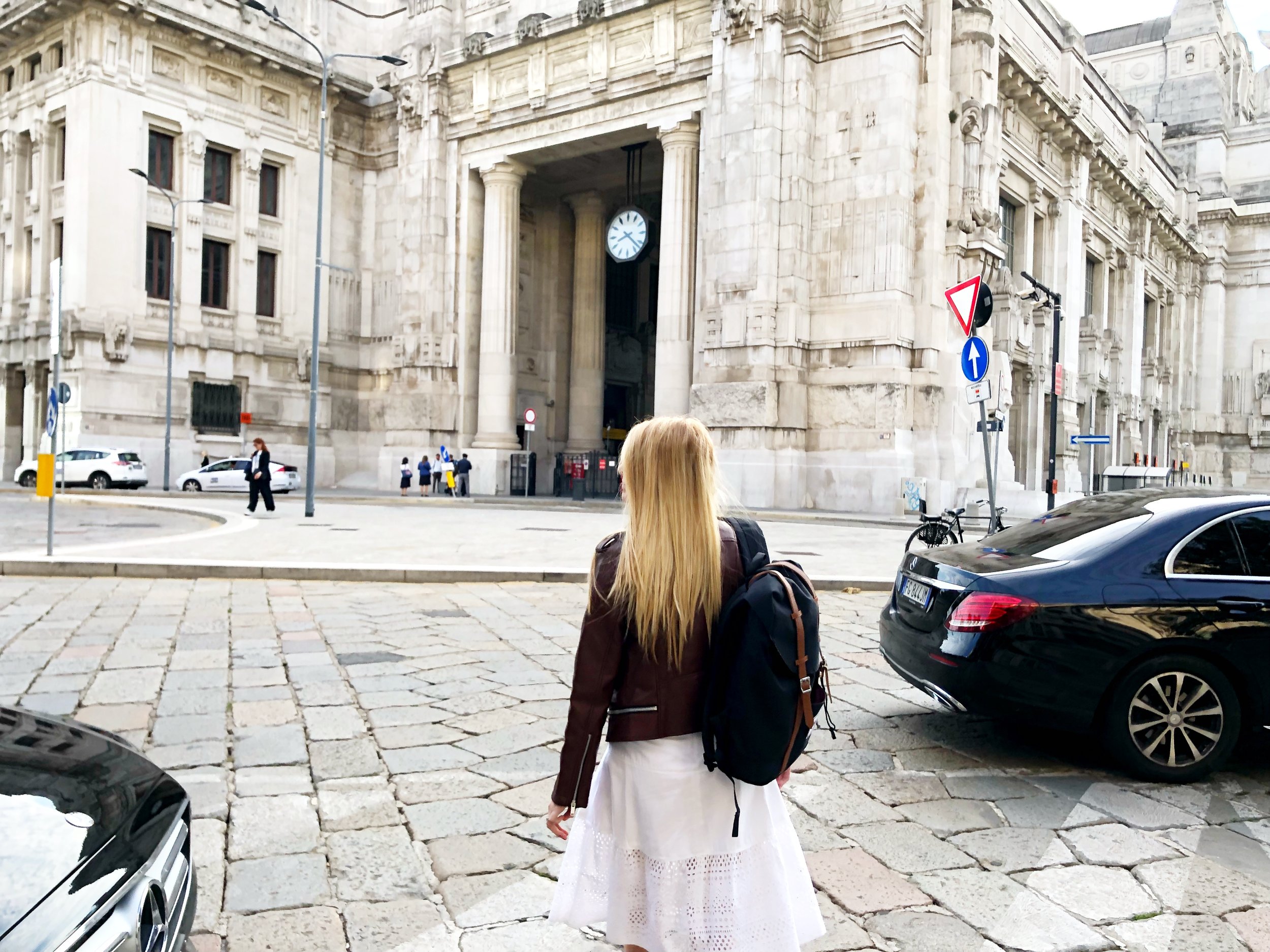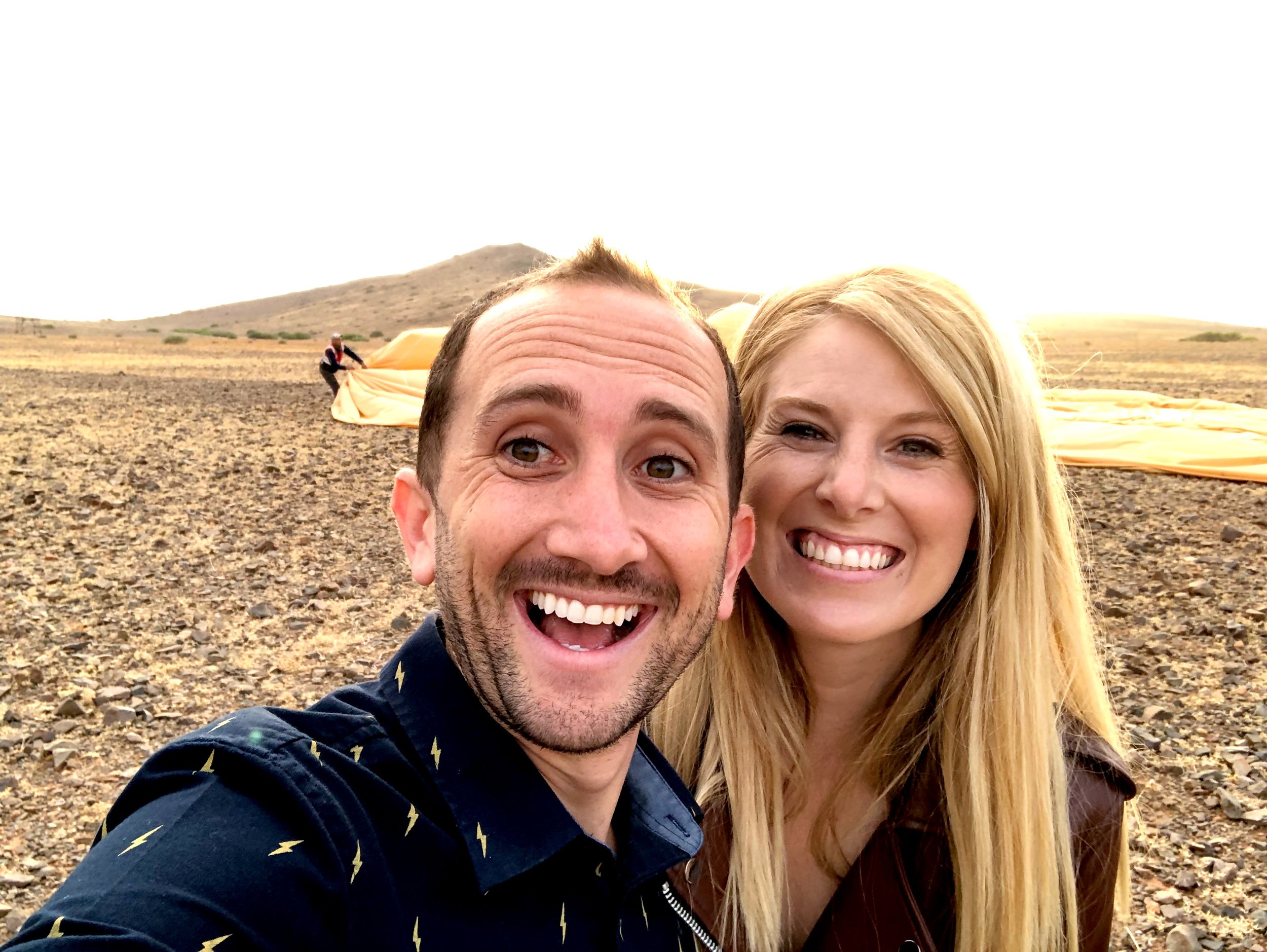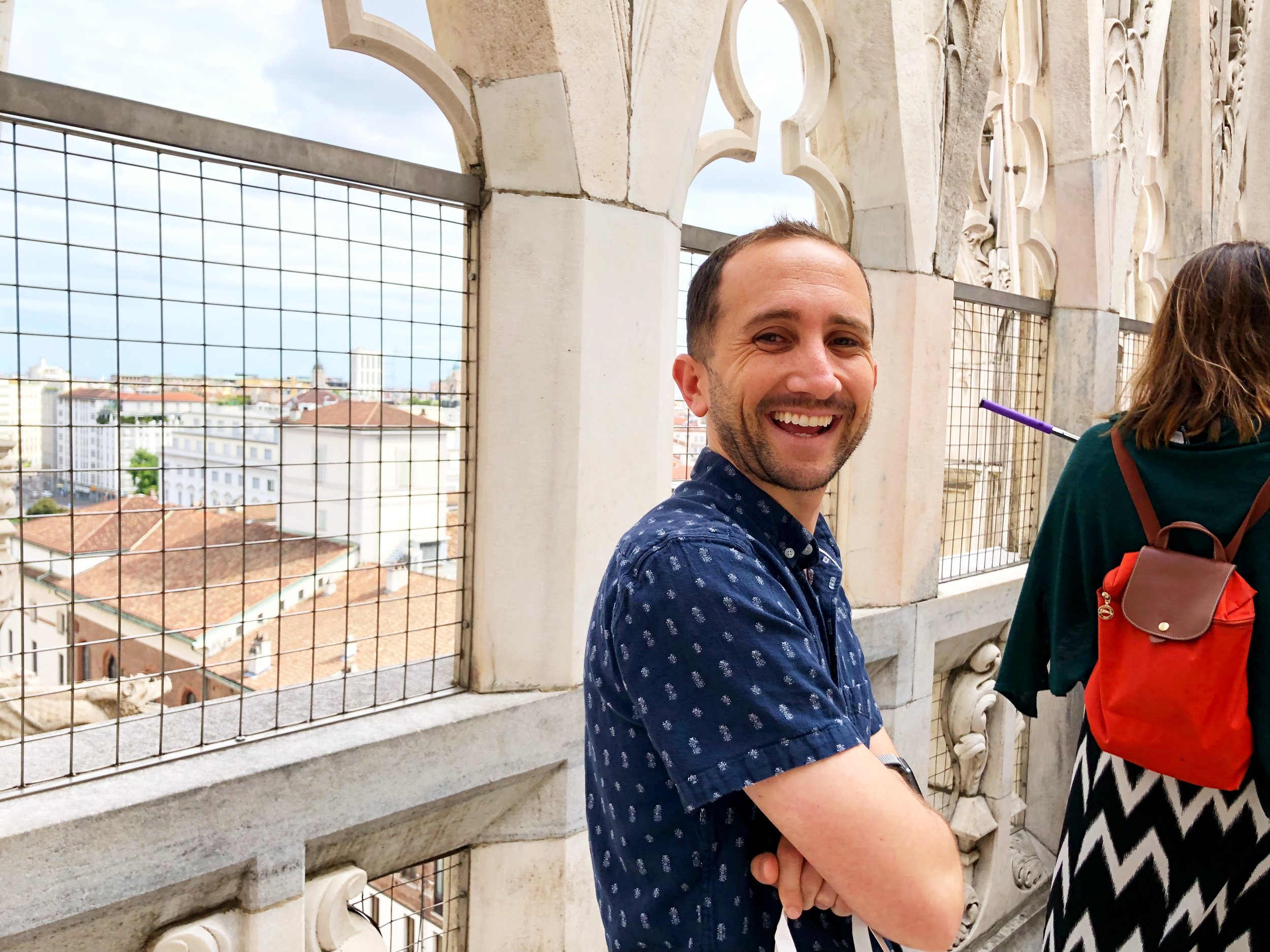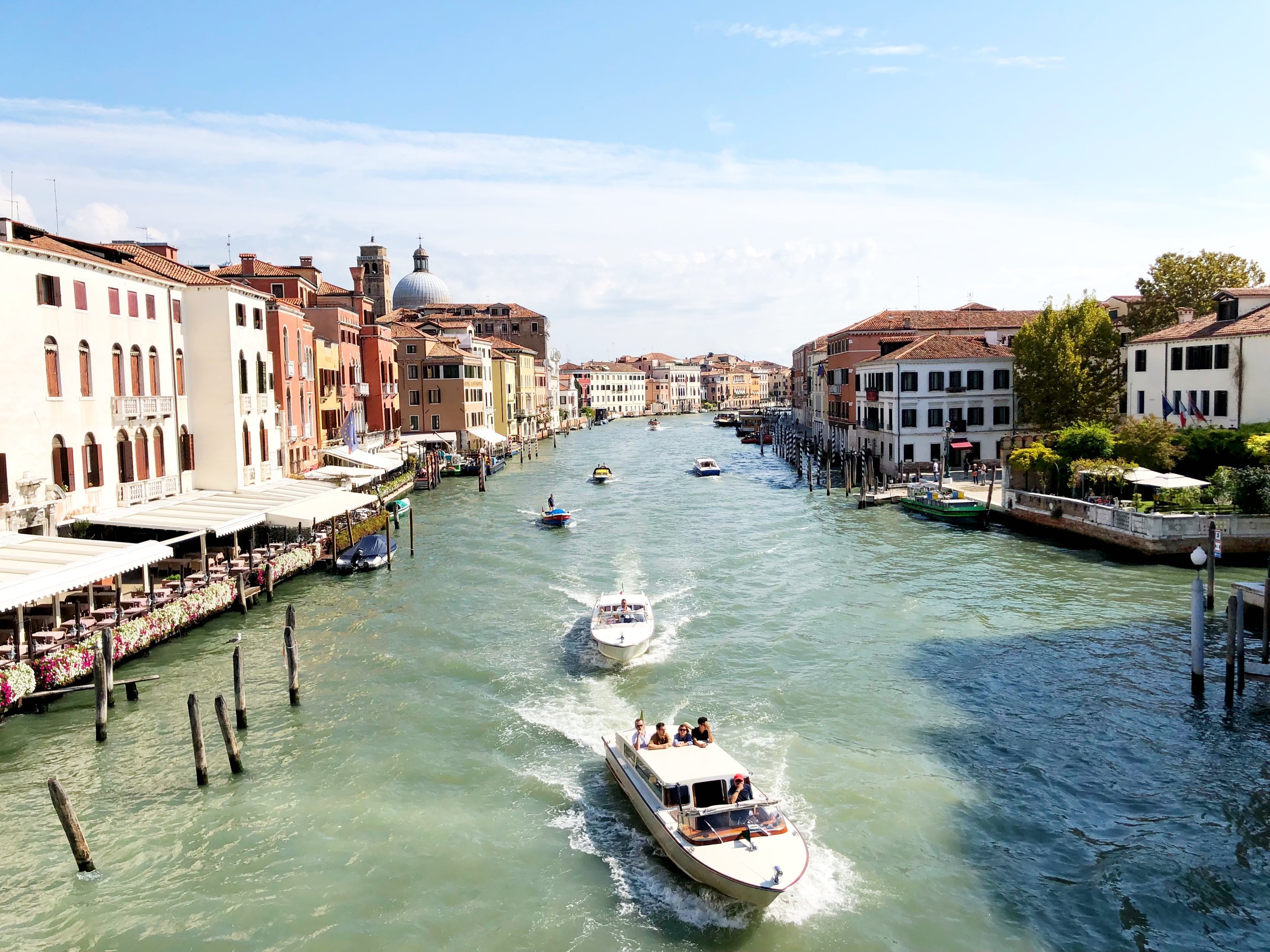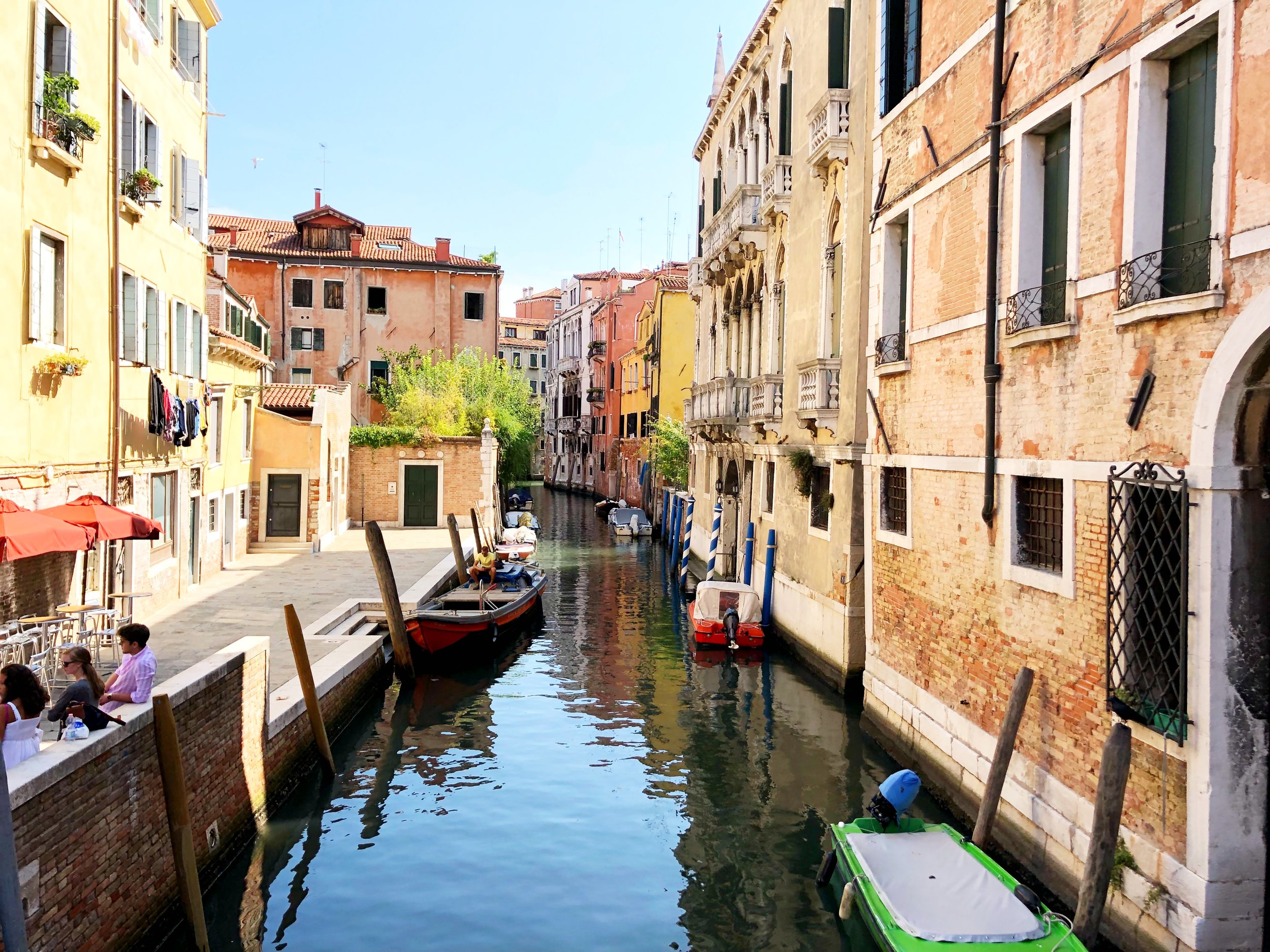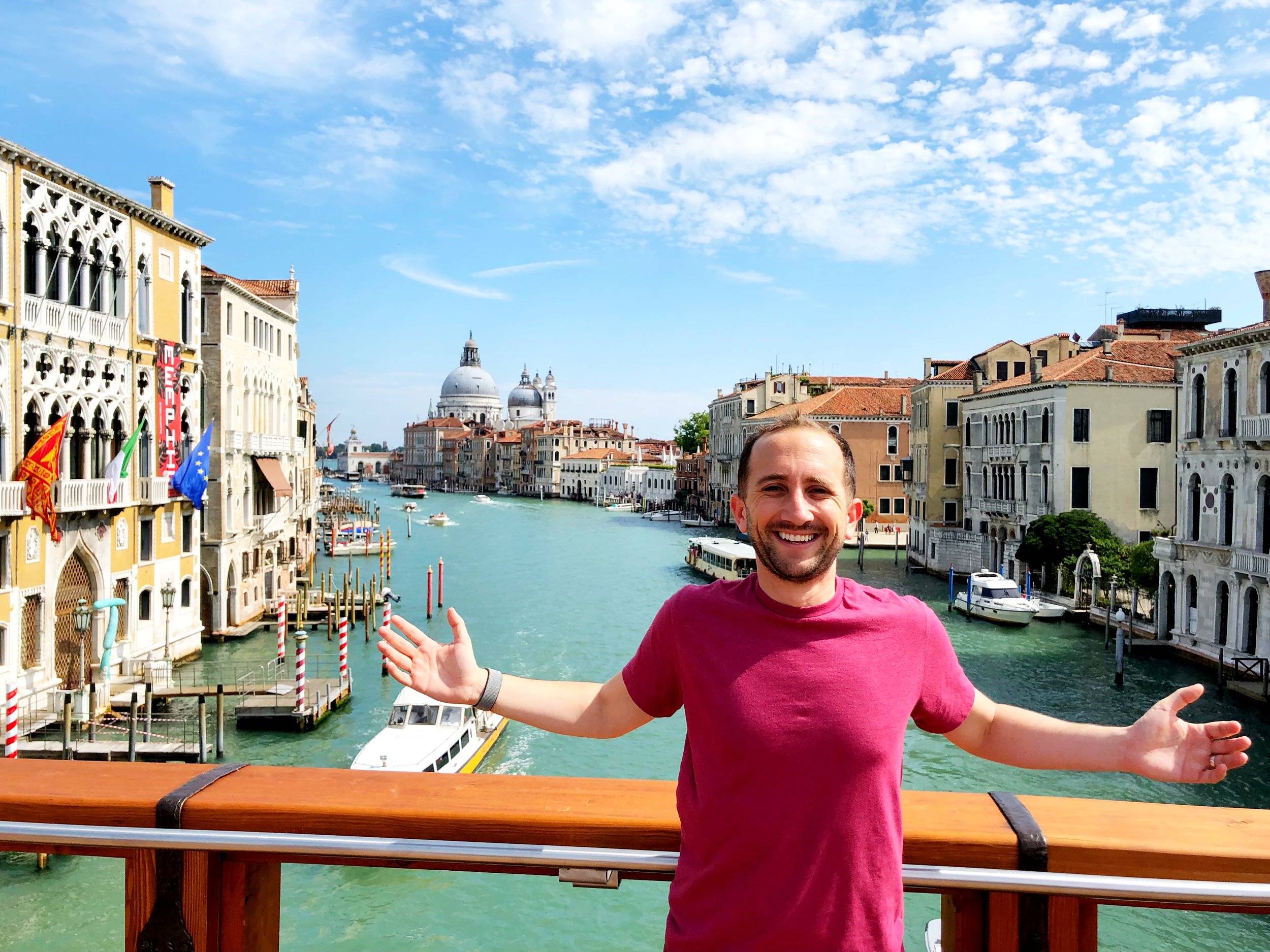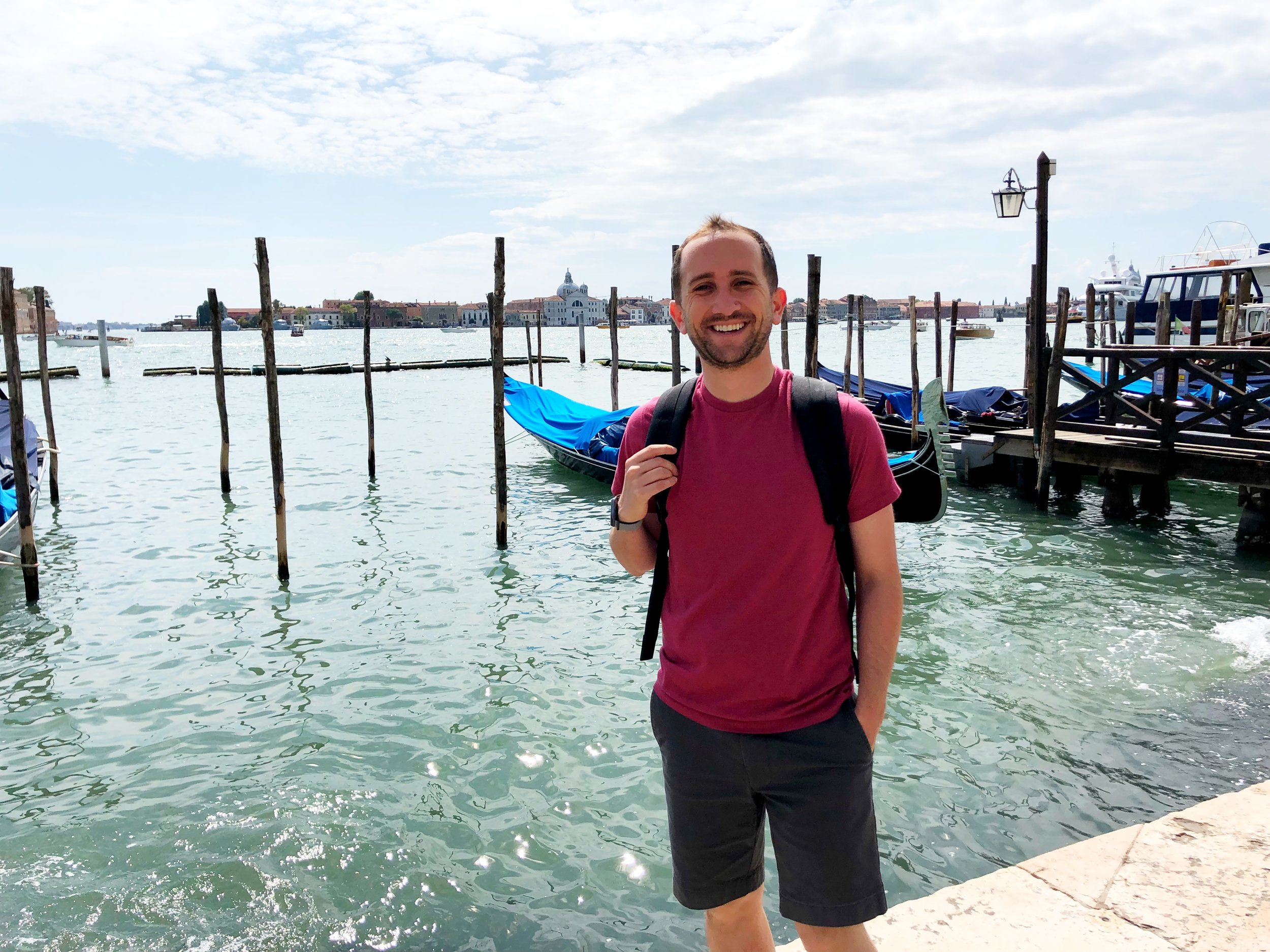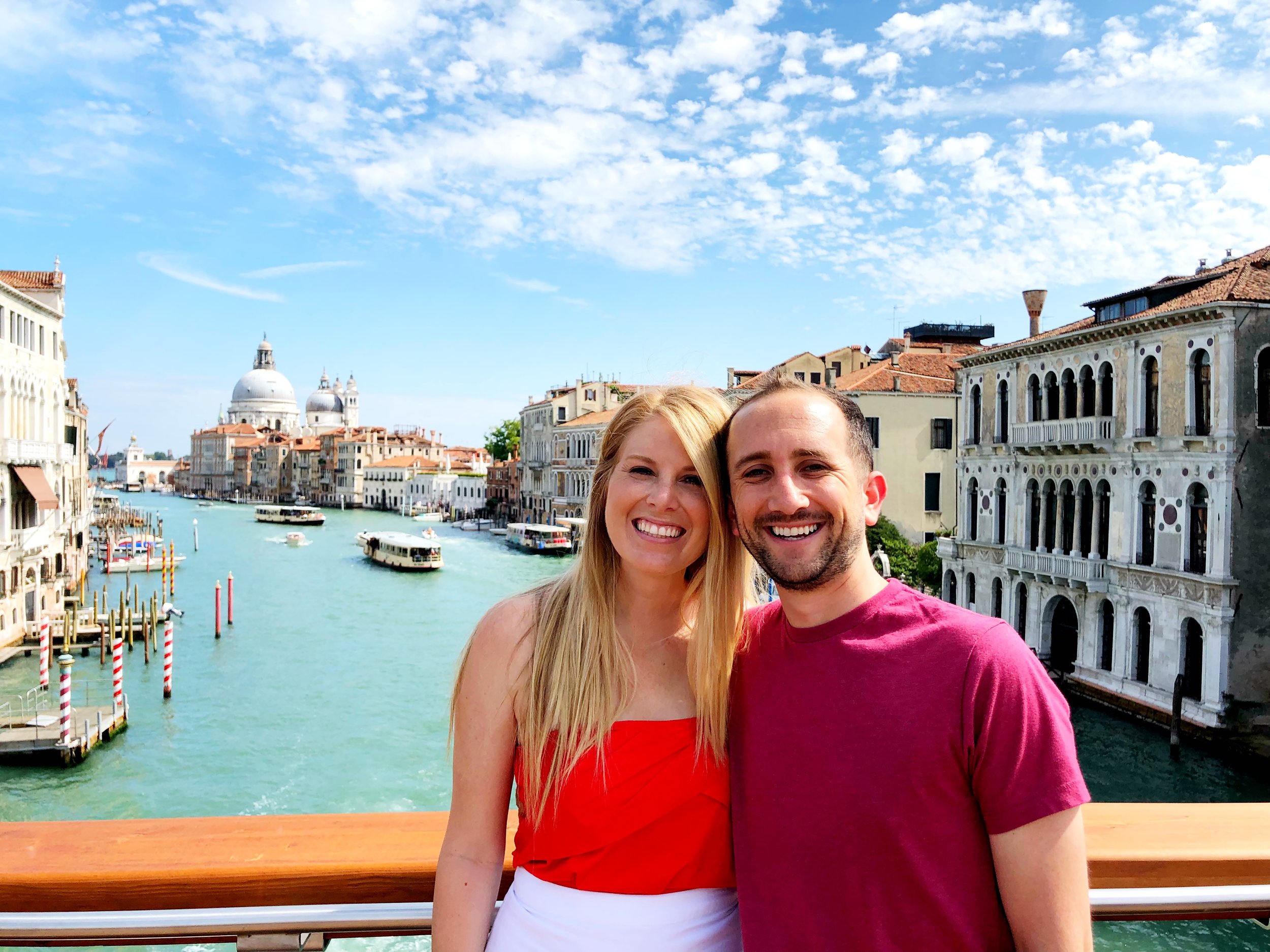 From Marrakech we went to Madrid which has made it into both of our lists of favorite places we've visited. I think it surprised us both a bit with how beautiful the city was and how clean it was. And of course you can't go wrong with Spanish food. Our trip ended with four nights in Lisbon a city that is as stunning as everyone says it is. I'll never forget taking our sunset cruise and taking the front spot of the boat and laying with Jenn for an hour as the sun set over Lisbon. It's a memory I'll never forget.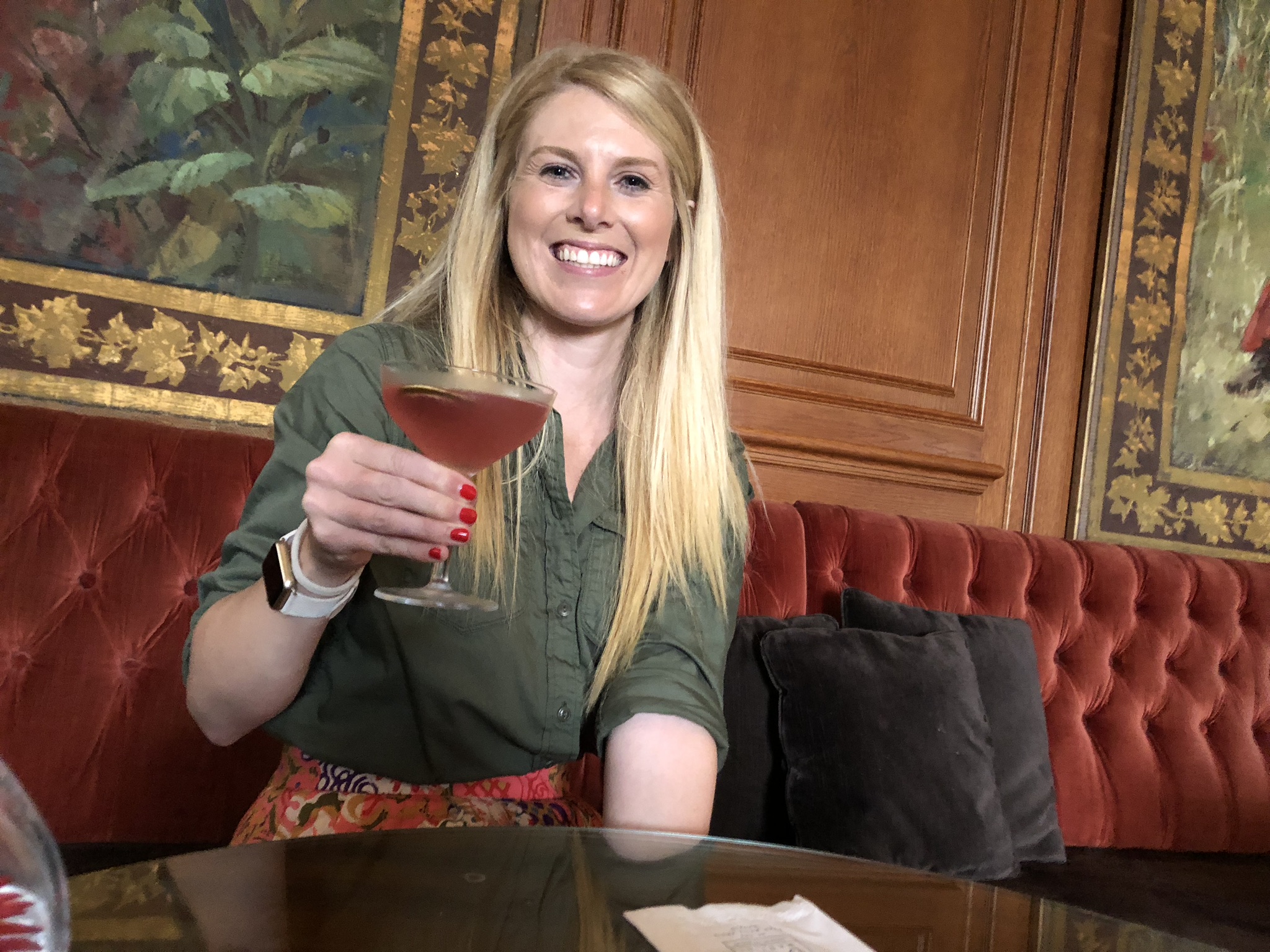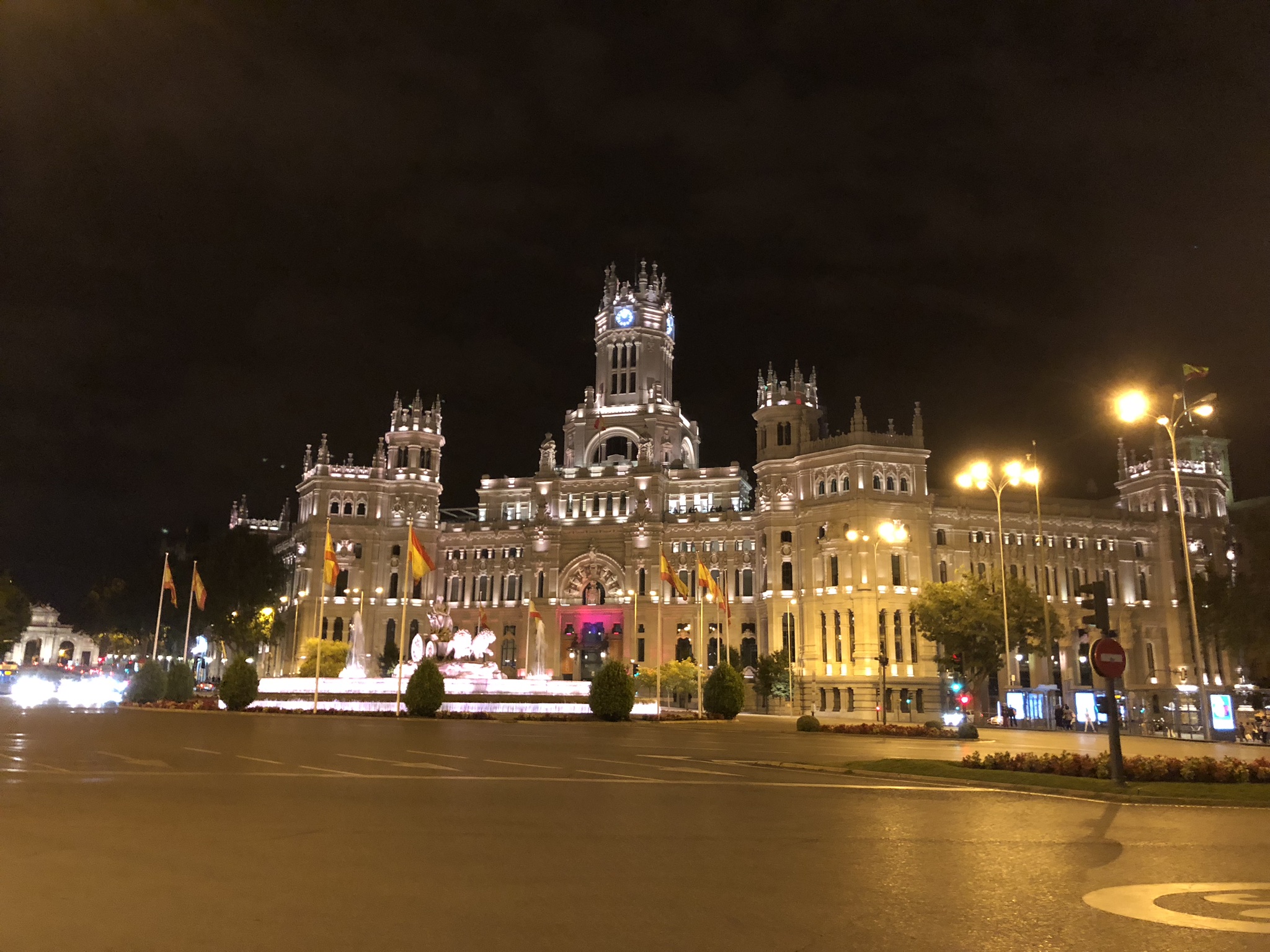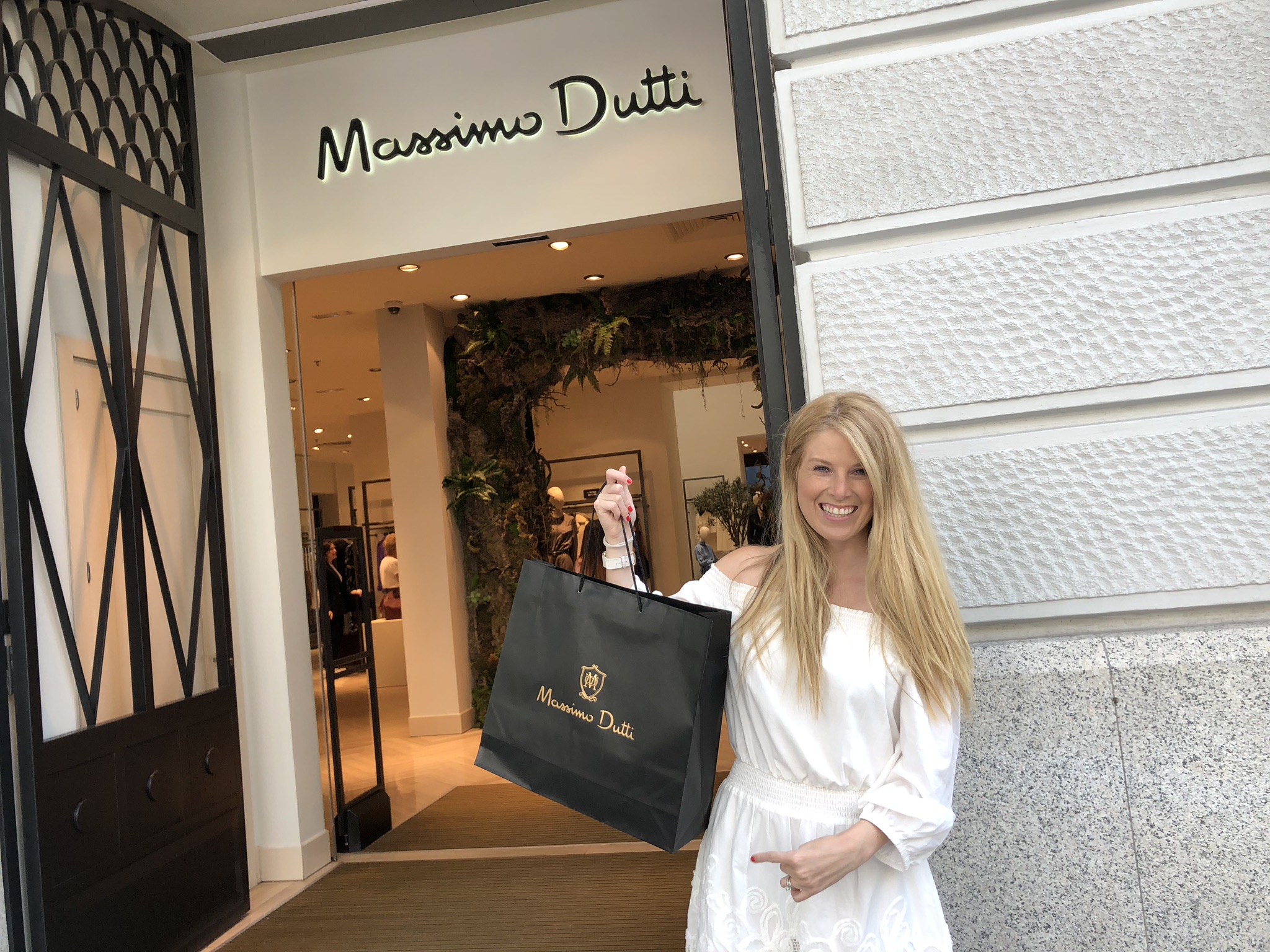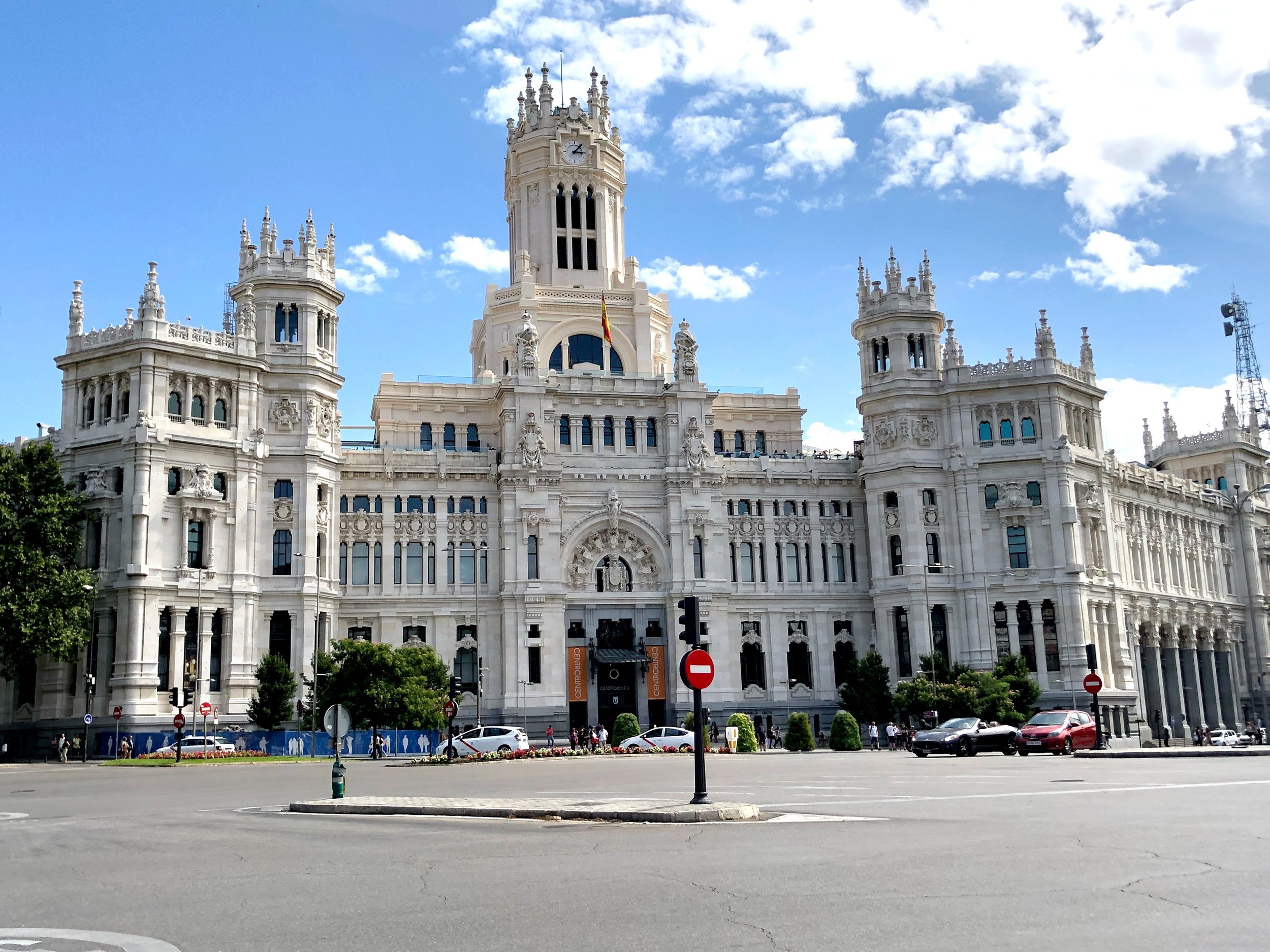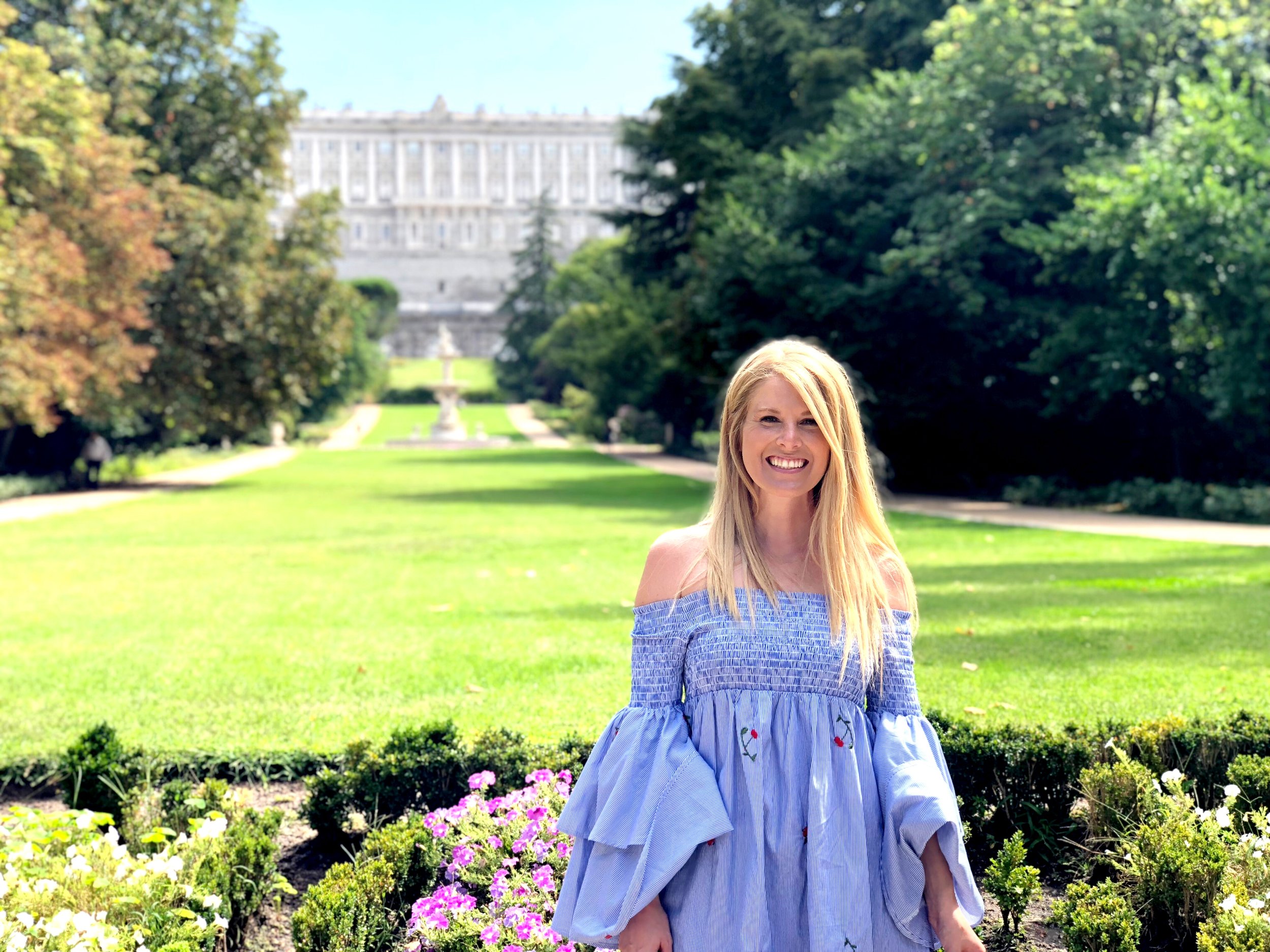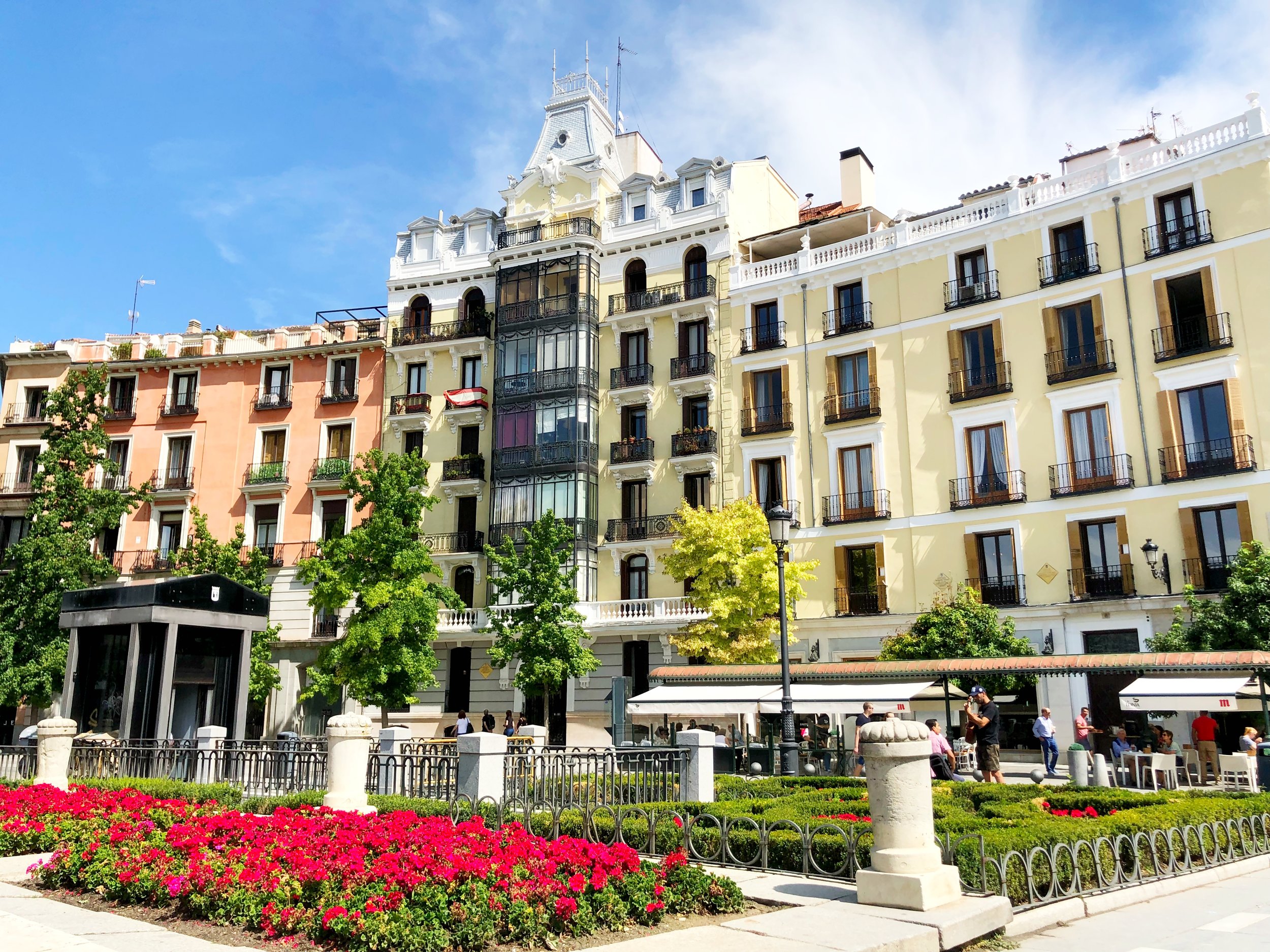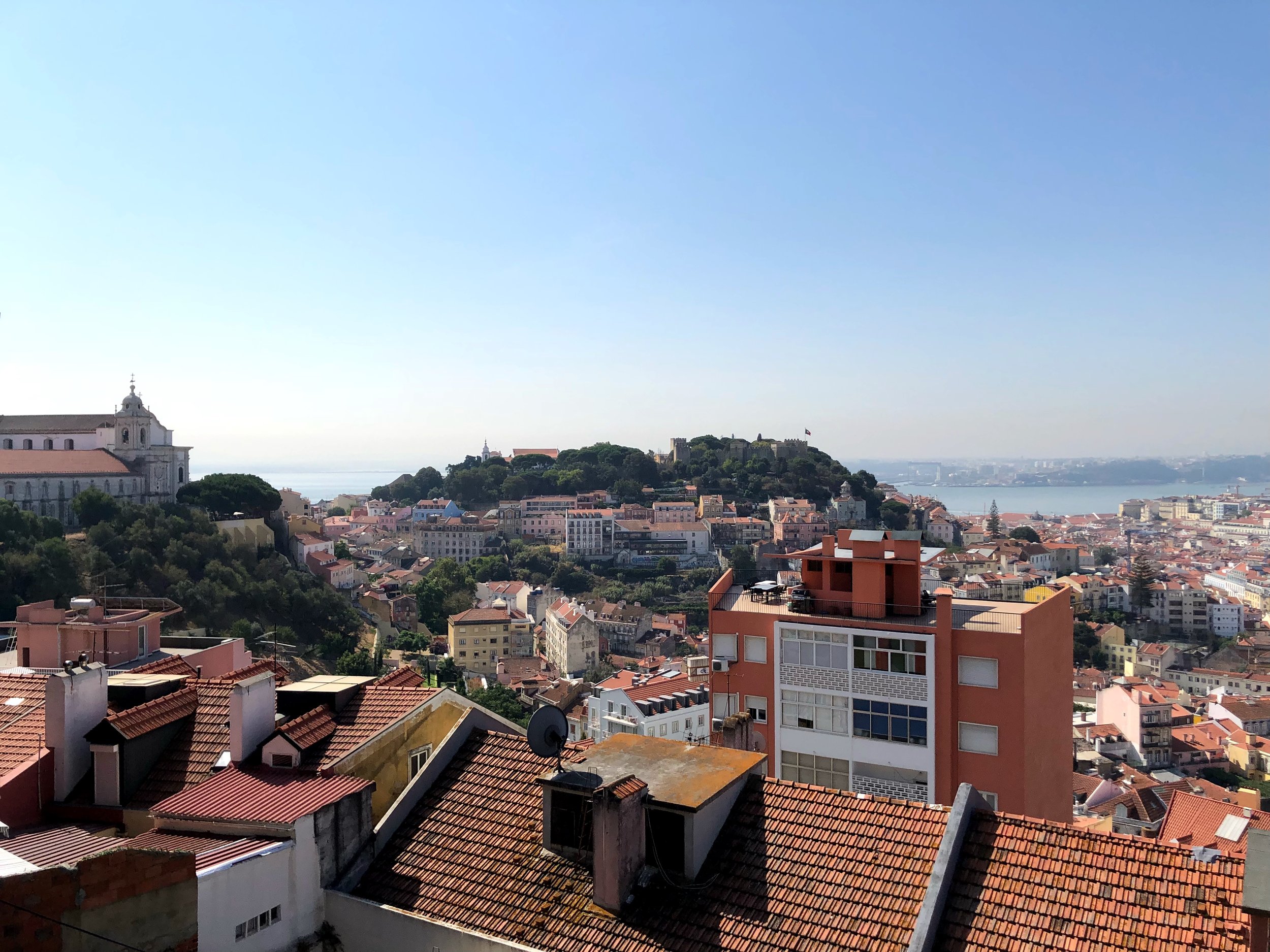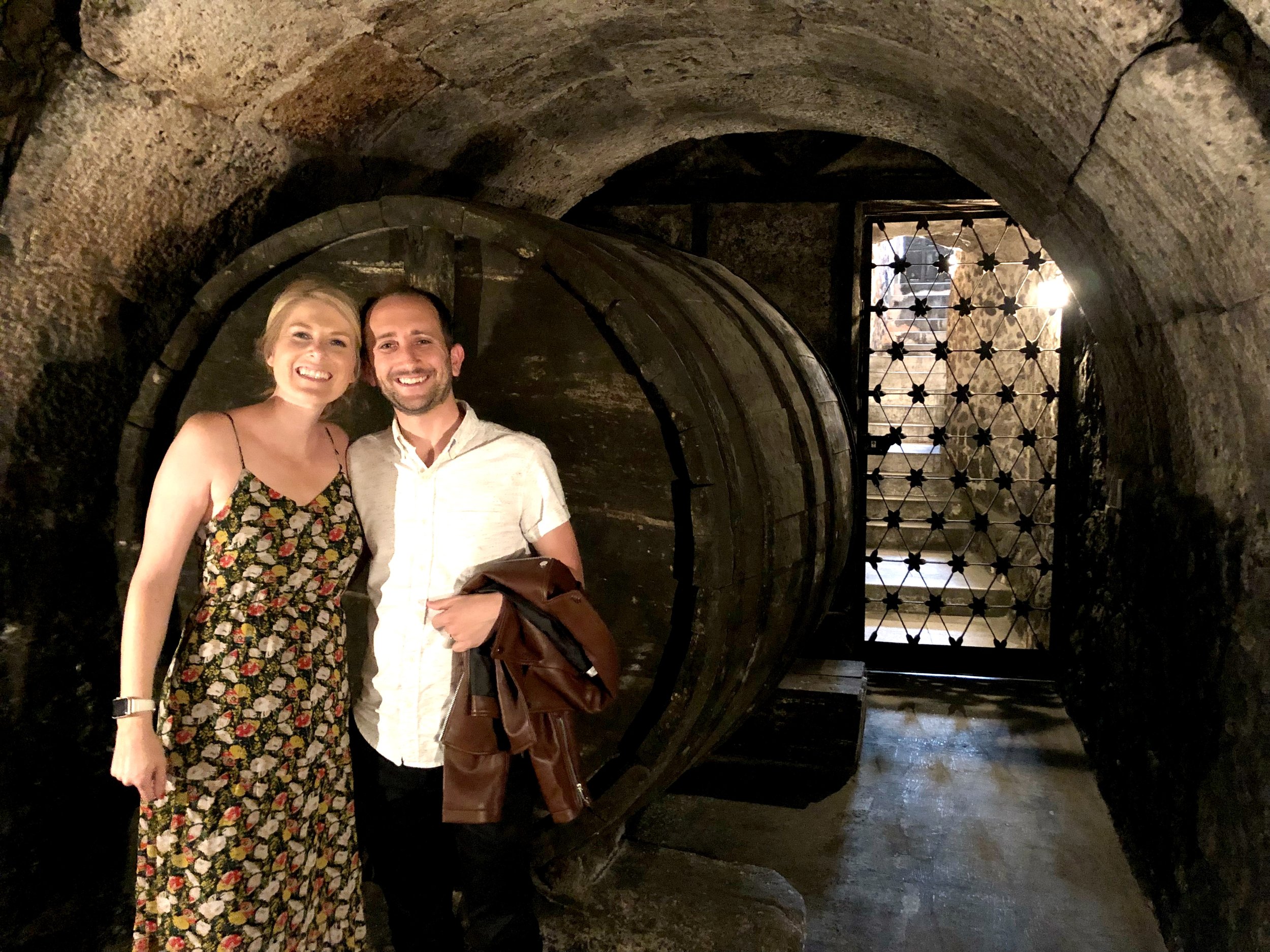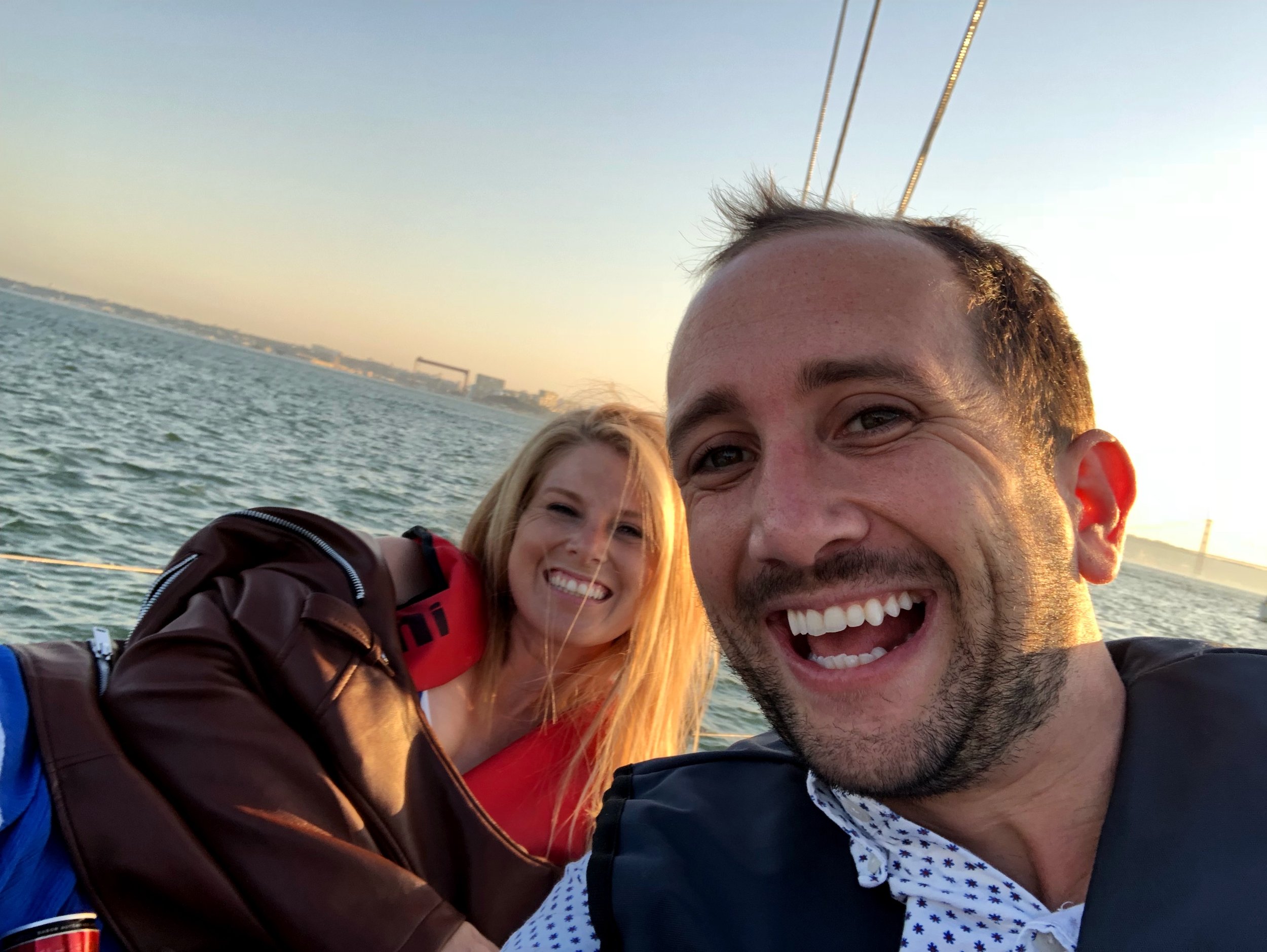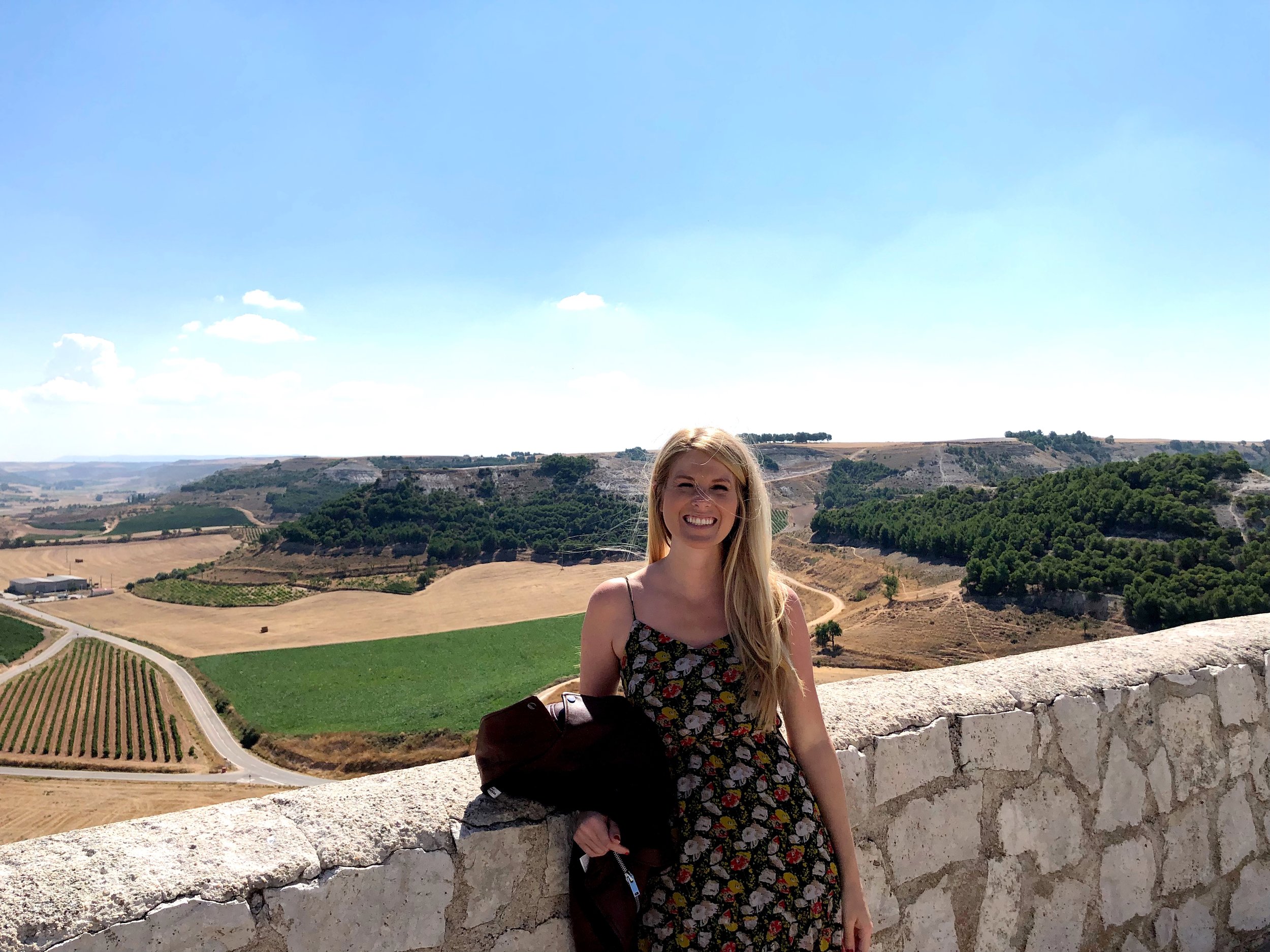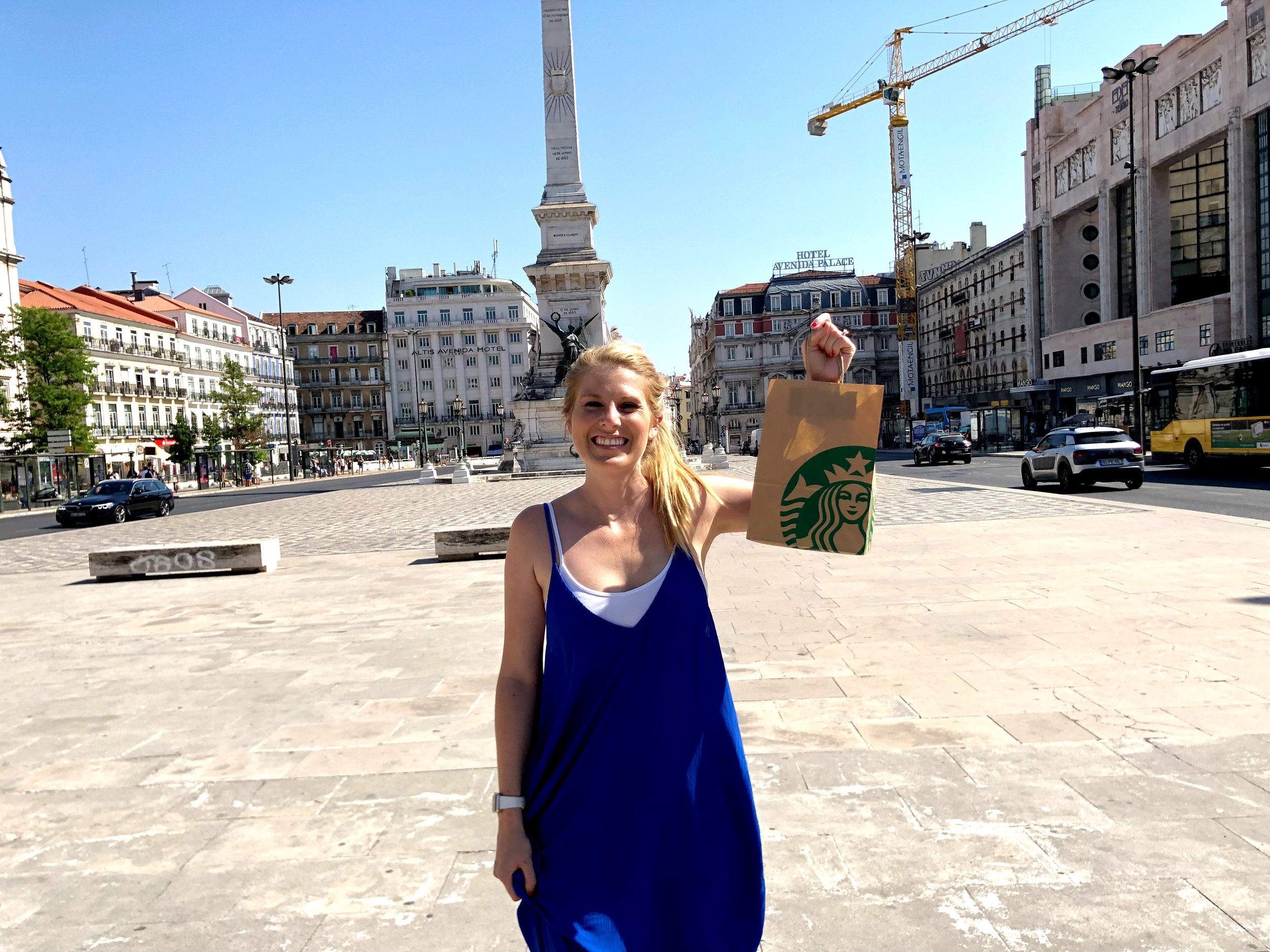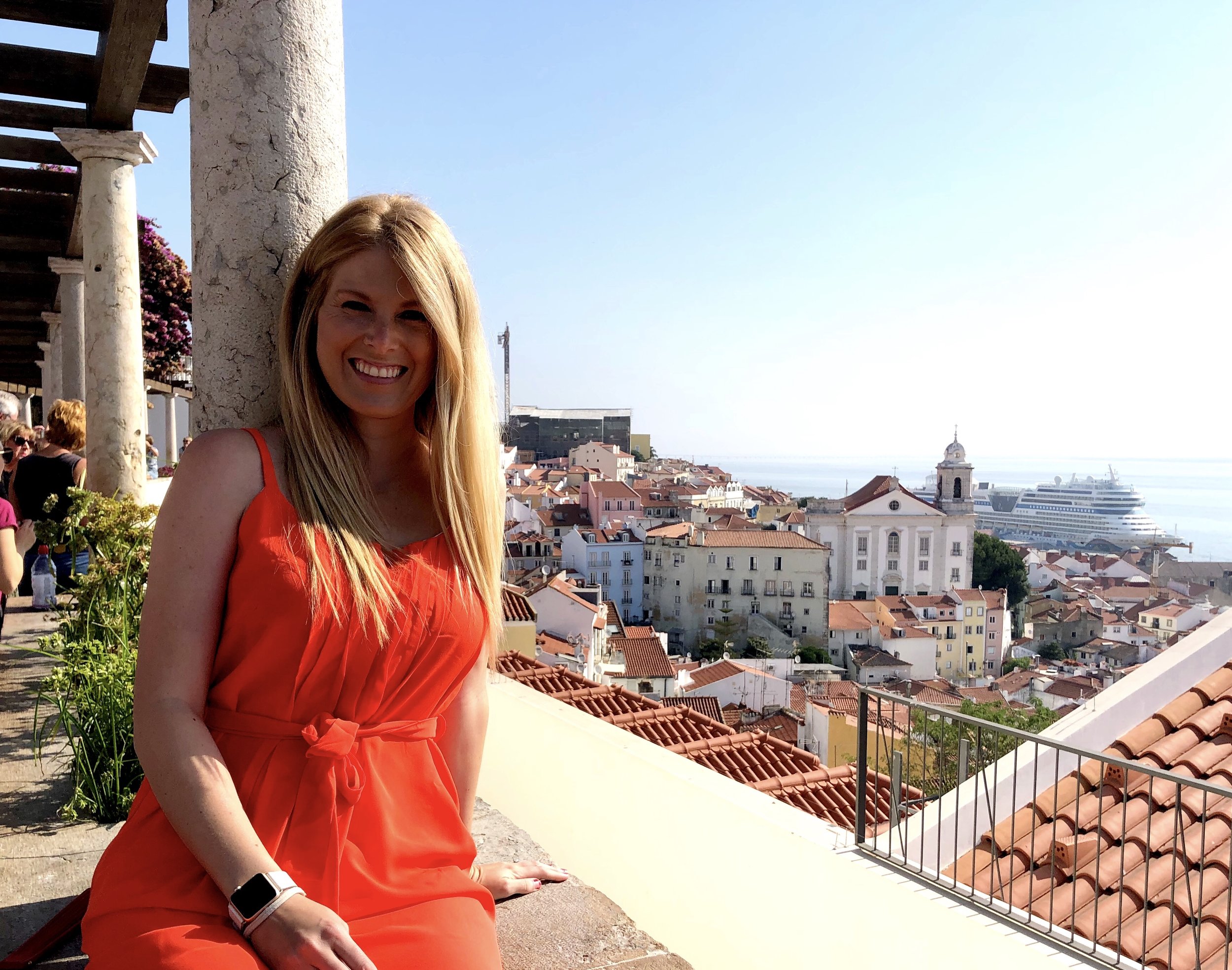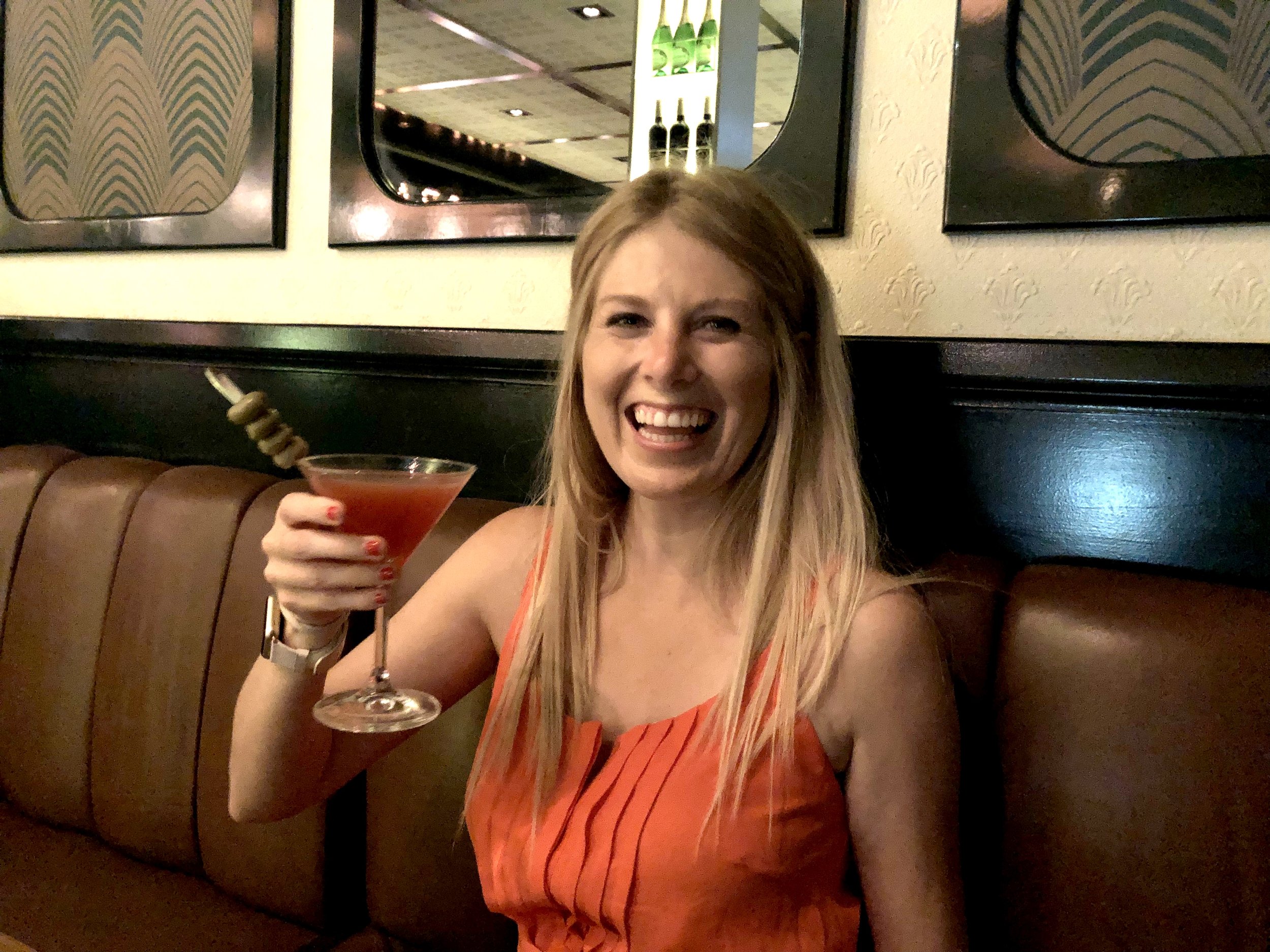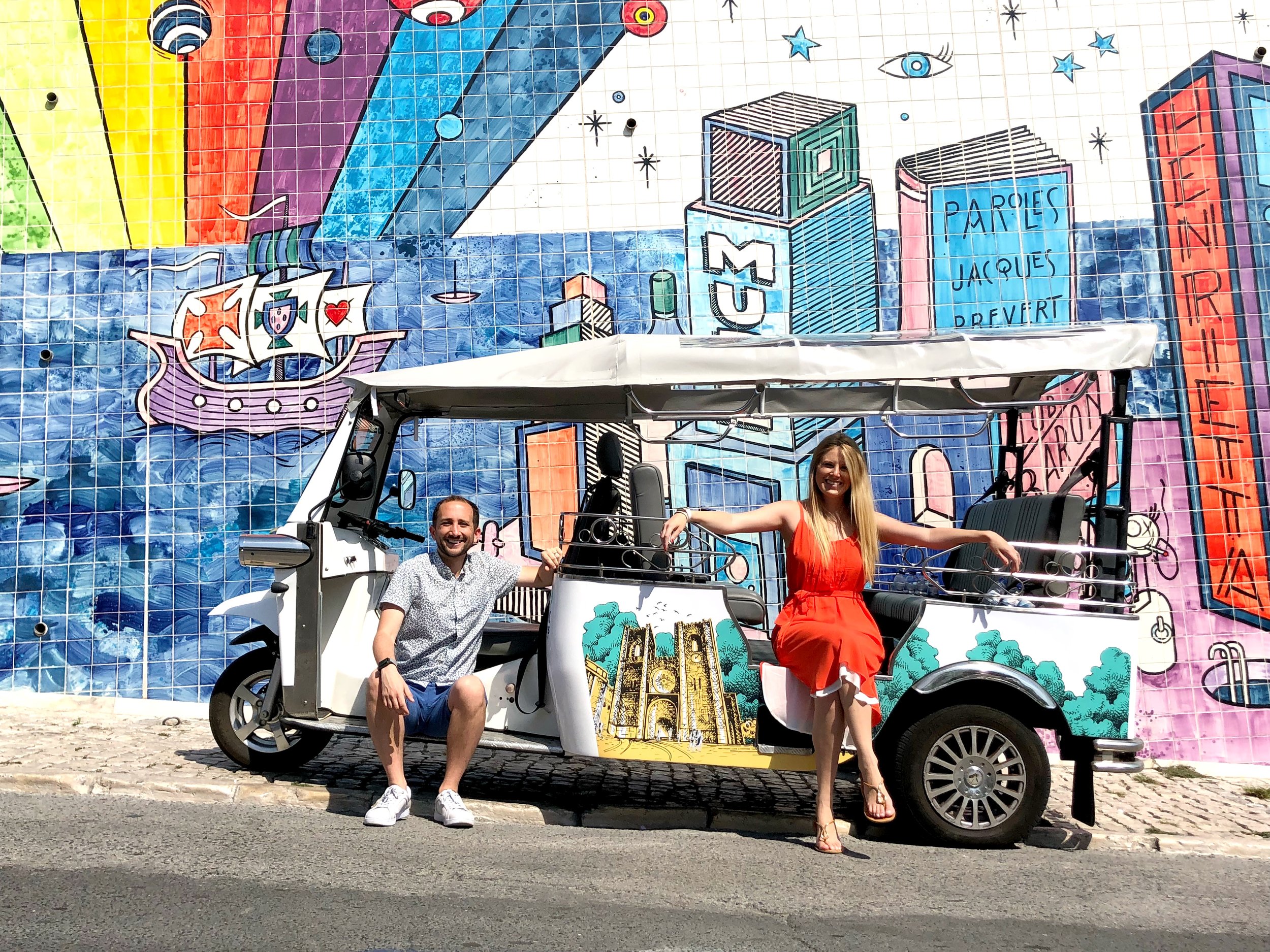 When we arrived back in New York from our four stop trip we knew we'd be back at the airport a few weeks later to fly to California for Amy's bridal shower. Hosting her bridal shower is something Amy & Jenn have talked about for a long, long time and even though we moved, Jenn made it her mission to still host. The event turned out beautifully at the Mission Inn in Riverside, from the flowers to the balloons to the amazing macaroon display, Jenn had every last bit covered for the event. It was also good for us to be back home, visiting with family, and enjoying a beautiful weekend in California.
We were back home in New York to start off October. And for everyone that you've heard say that there's nothing better than New York City in the fall, they were right. It was stunning. From our many walks through Central Park to check out the foliage, to the perfect weather day-to-day it was quite the month to enjoy living in our new home. We saw a bunch of shows in October, and had some incredible meals. But like clockwork the end of October came around and we were back at the airport and flying to California this time to go to Amy & Ryan's wedding. We landed in Ontario and then after staying a night at my parents house drove to Temecula for all the wedding festivities. The wedding on Sunday afternoon was perfect. It was a beautiful day, and the event both ceremony and reception was beautiful. It was an honor both Jenn and I to be in the bride and grooms wedding party, and we enjoyed every second of it.
We flew home from San Diego the next day and had our longest streak of no airports of the year. We kept things far more low key in November. We enjoyed a couple more performances, including one of my favorites of the year Bernhardt + Hamlet. In mid-November we had our first snow of our lives and the first of the season. It came down pretty good in the afternoon and stayed strong throughout the night getting almost a foot of snow. Jenn and I were both like kids in a candy store taking hundreds of pictures and frolicking in the snow. It was quite the moment. It was also during this time that Jenn was approached and later offered an unbelievable role at Calvin Klein. When we moved to New York one of the big reasons we did was so that we both would have bigger opportunities at some of the biggest brands in the world. But never in a million years did either of us think Jenn would land at one of them a few months after moving here. If I was surging with pride in spring, I was bursting with it when she was offered the role at Calvin Klein. It was just such a great fit for her, and as of this writing she's loving it. We went our and celebrated at Tom Colichio's restaurant Craft near the Flatiron district.
Thanksgiving came and we decided to stay local. We walked down to Columbus Circle in weather that was close to single digits. We watched the Macy's Thanksgiving Parade for about a half hour before walking down further in the Upper West Side to see Creed II at AMC. After the brilliant movie we enjoyed an incredible meal at Maison's Pickle which had just a tremendous amount of food and great wine. After our Thanksgiving feast we worked some of it off by walking through Central Park which was the quietist we've ever seen it. Over the Thanksgiving weekend we rented a Zipper and grabbed our Christmas decorations from storage and Jenn once again did a beautiful job putting our apartment together. She had to be even more creative given our smaller apartment, but it turned out beautiful. The sense of joy we both get out of her work never goes away as the years pass. There's always a sense that Jenn's mom is with us when the decorations are out.
Over the last weekend in November Jenn's Dad and Joan came to visit and we spent most of that weekend touring the city and eating at nice restaurants. And then it was the holidays. Jenn checked off one her New York dreams and ice skated in Central Park. We also went to two holiday performances. The Christmas Carol and The Nutcracker two of our holiday favorites. A few days before Christmas we flew back out to California to celebrate the holidays with family. We had an amazing meal at Mario's at the Mission Inn and had a great time spending the holidays with family.
We flew back home separately, me on the 26th and Jenn on the 27th and finished out 2018 working and enjoying a couple of days of normalcy. We decided with the rainy weather to stay in for New Years and enjoy our favorite Indian Food and the beautiful view from our apartment. I almost made it to midnight but fortunately Jenn woke me up and we got to watch the beautiful Central Park firework show to ring in the new year.
2018 will be a year that we will always look back on as the year that we packed up our stuff and moved across the country. And as big as that was for us, I hope that we also take the time to remember our amazing adventures, our hundreds of nightly walks, and our ability to come together to make decisions for our family even when it got incredibly stressful. I hope that when we look back on 2018 we look back with a lot of pride and humility for the opportunities that we've had in our lives. I'm so grateful to be on this journey, I'm so grateful to be able to live and work in New York City, and I'm beyond gleeful that I get to do this all with Jenn. I have no idea what 2019 and beyond look like for Jenn and I but I can't wait to find out.